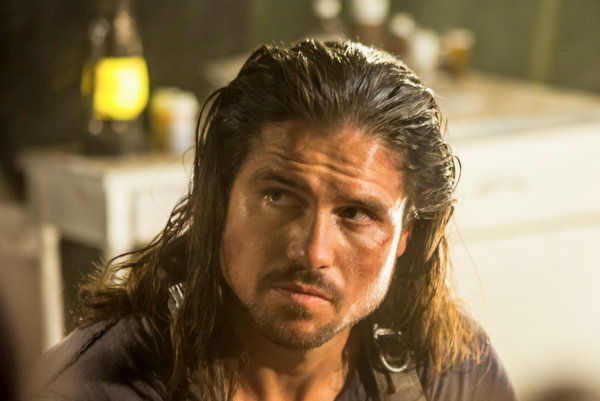 Never Leave Alive arrives this November, as WWE and ECW World Champion John Hennigan will play the most dangerous game anyone will ever play.
Wrestling superstar John Hennigan (Boone : The Bounty Hunter) finds himself trapped on a deserted island where he's forced to take down a sociopathic ex-KGB agent and his brutally violent partner in Wild Eye Releasing Never Leave Alive, available 7th November on VOD.
Rick Rainsford is trapped on a deserted island with his reluctant companion, Anna. While attempting to save another gravely injured survivor they find themselves hunted by Zaroff, a sociopathic ex-KGB Agent long with his partner Ivan. In spite of their differences Rick and Anna must work together to disarm Zaroff's deadly traps, survive his assistant's brutal attacks, and escape the island alive.
John Hennigan co-stars alongside Banshee and Game of Thrones star Joseph Gatt in the Steven LaMorte film. Never Leave Alive is out 11/7 from Wild Eye Releasing.