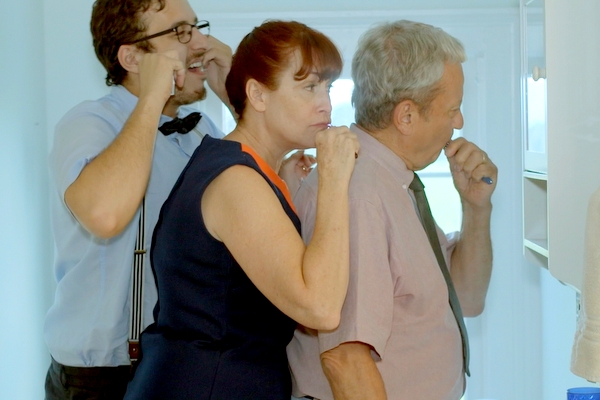 SPENT, the award-winning new dark comedy from writer-director Lisa Mikitarian will hit the theaters and go on VOD December 15 from Indie Rights. Spent was Winner of the Best Comedy at the American Filmatic Arts Awards, SPENT is a tale of greed, love, and most of all…rat poison.
Ruthless People meets Fargo in a delicious homage to '40s dark comedy about a wife and son that live it up while their miser-rat of a husband and father lies in a hospital bed–death by brain tumor imminent. It's all fun and games until he experiences a miraculous 4th of July recovery.
The story is a wonderfully-paced creative piece of Farce Noir hearkening back to the golden era of 1940s filmmaking–though it is set in the present day. It will take you on a fun ride but leave you with things to think about, too. It opens with Herbert the Miser in the hospital, his death-by-brain-tumor imminent.
SPENT is an indie film featuring "a great story with good direction melded with the right cast and crew", opens December 15 in LA theaters and on VOD.
Spent is set to release on December 15th in the States and features a cast that includes Sally Anderson, Darren Barzegar, Erin Harth, Sonya Kalian, Connie Lamothe, Janna Livingston, Nataly Martin, Joe Mayes, Nathan McDonald, Madeline Mikitarian, Nick Nerangis, Hannah Overholtzer, Anna Grace Padgett, and Tony Villa.