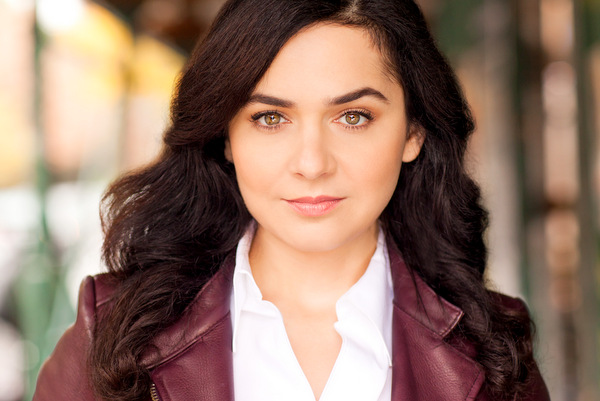 Misha Calvert was born in Southern California and grew up creating plays and movies in her backyard. She essentially hasn't changed since she was four. Misha was executive producing, writing, directing, and acting from age four until fourteen pretty much nonstop with her sister, brother, and babysitter. She carried on in college except she was creating for theater and solo performances instead of on-camera. When Misha got to New York she really, really wanted to go to Yale for acting but they wouldn't have her, instead she trained at an incredible place called The Studio/New York. Misha learned everything she needed to know about acting there, and started screenwriting shortly after she graduated.
indieactivity: How did you get into filmmaking?
Misha: I was first captivated by film when I was making those little home movies as a kid. It was terrific that I could show my work again and again and continue to get praise for it from grown-ups, and also analyze my own writing and performance by watching and rewatching. I also liked the immediacy of theater: the reactions of the grown-ups in the audience and the terrific energy rush from it being live. Theater was more of an emotional experience vs. a cerebral one for me as an artist. I think those reactions I had as a kid pretty much distill my feelings on film vs. theater to this day.
#WebseriesToWatch #4: Tinder Is The Night! A web comedy about the online dating adventures of dorky Eddie 💋#womenwhowrite #tinder #nyc pic.twitter.com/W00TvqWXFZ

— Taylor Coriell (@frecklysoprano1) October 5, 2017
indieactivity: How does an indie filmmaker distribute his/her film?
Misha: This might sound a bit cruel but…there are short and feature length indie films made every year that shouldn't be distributed. They just aren't good enough to merit the time and effort it takes to get them out in the world on a global scale, and possibly not even good enough to send to industry professionals in a position to employ you. I think it's really important to get trustworthy feedback on whether what you've made is good or not. Sending bad work out into the world can hurt your career. Plus it costs money to distribute a film and, more importantly, time. That being said, if your film IS good, I would research the best film festivals to get into for your genre and then try to win at a few of them, which usually requires a strategic marketing campaign. You can also self-distribute on iTunes and stuff like that through an aggregator for a little bit of money, but that is not my area of expertise.
indieactivity: when does an indie filmmaker start planning for distribution?
Misha: It's good to be thinking about those kinds of things the moment a producer is signed on.
indieactivity: How can filmmakers finance their projects?
Misha: Save up and spend your own money; approach individual family members or rich friends for donations; approach investors if you know your way around contracts or have some free legal counsel; crowd fund.
indieactivity: What films have you written?
Misha: Tinder is the Night, (2017). Pee Sitting Down, (2017). I have a TV Pilot as well which is completed but does not yet have a trailer.
indieactivity: Talk to us about your concept on collaboration
Misha: Don't work with jerks. No matter how talented, connected, or convincing someone is, if you get the sense that they are running on ego, don't work with them. Unless you are also an egotistical jerk, in which case you might get along great! Other than that, it's important to know what you're good at and what you're bad at, and hire people who are really excellent at the things you're bad at. It's great to feel like the stupid one in a production meeting–that's a good sign. But if you're a creator or the director, it's your job to make your ideas heard. Make sure that you as the visionary get your way on as many points as you can, while still creating an atmosphere of respect, excitement, fun, and teamwork. And don't be a jerk.
indieactiivty: How do you find the process of filmmaking as an indie filmmaker?
Misha: I like the creative control of the indie world. I've not been giving a large budget yet, but I know I'm going to pull off miracles when I do!
indieactivity: Describe your recent work?
Misha: I just shot a TV pilot on an ultra low budget, and although it was stressful to be executive producing, writing, and starring in it, it was one of the most rewarding things I've done this year. I wish I had given myself more pre-production time. I think I'm always in a hurry to shoot, when really it just ends up compromising the final piece if you cut corners or get impatient in pre-production. I wrote it about a year ago, then spent about six months finding people to fill the essential crew roles.
Once I found a director, I felt like it was actually going to happen. We were in gentle pre-production for about four months, then official pre-production for about two months. Production was six days, and I always wish I could get more sleep during the week before I shoot. It really helps. Post-production took me forever, which is usually the case, but I have found that I learn more about the piece even months after the cut is "done." Thankfully my editor is incredibly patient.
The goal is to get into festivals, get picked up by a network, and create a hit–if it takes completely re-editing the piece to meet those goals, then so be it. I never give up on my pursuit of perfection.
indieactivity: What are your future goals?
Misha: Star in a Hollywood action franchise, be creator and show runner for a TV show for 3 seasons, publish my memoir before age 40, write and star in my own indie feature, star in a Broadway show, and make my money as a film director and theater actor for the rest of my life. And maybe most importantly: maintain my health, happiness, and energy on a daily basis.
indieactivity: What do you think indie filmmakers need in today's world of filmmaking?
Misha: A solid work ethic. Like any startup, you will be doing 6-7 days a week 10-14 hours a day for the first 5 years minimum. If you're not, it's a hobby–not a profession.
indieactivity: Briefly write about your career?
Misha: I shot my first piece, Tinder is the Night, about a year and a half ago. Just last night I won my first award as a filmmaker for that same piece: the Emerging Voices Award at the Brooklyn Web Festival – Trailer. I've spent the past two years creating a portfolio of work that I can shop around to producers, distributors, and executives.
If you want to work in film but don't have a body of work to showcase, no one has any reason to hire you. You have to get jobs, or create them for yourself. So I've spent the past two years doing just that. You can watch the trailer for my other short Pee Sitting Down. In addition, I've been a finalist for a Sundance Lab twice now and have gotten pretty close with some awesome development labs at other film organizations. I have a great eye for actors, so a lot of my cast are now recurring roles on TV, or leads in their own shorts and features. I've had the pleasure of hiring David Fierro (Gotham, Red Oaks), Margaret Judson (The Newsroom), Christina Toth (Orange is the New Black), among many other incredible people.
Another thing that is essential to consider is your marketing and advertising. Assuming you actually do have a GOOD product, whether it's a short, feature, web series or TV series, you have to be able to package your show in a way that's going to make people want to watch it. Try to find a graphic designer and Social Media Manager to work for cheap or free (many people are seeking their first jobs or interns fresh out of school and hungry for the experience). Then you can put together a website for your project for a couple hundred bucks a year. With Email, Twitter, Instagram, Facebook, and YouTube and Vimeo you can basically build your own fan base from the ground up. A lot of distributors are taking mediocre projects with large fan followings over outstanding projects with no fan following. Something to think about.
Whatever you do, make sure you develop a daily routine to maintain your safety, sanity, and health. Filmmaking is grueling, and you need to make sure you are showering yourself with love, kindness, and sustenance when you're not busting your butt!