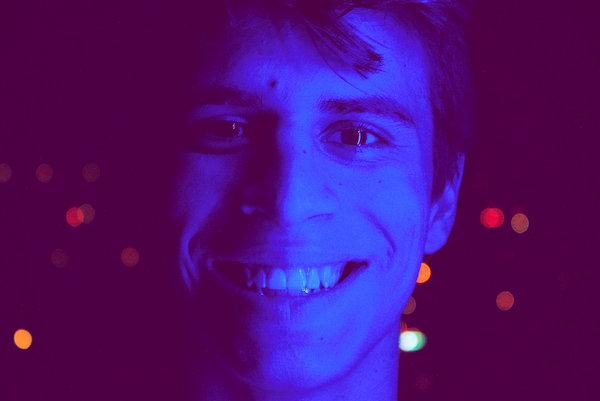 I'm Maxi Szili, a young filmmaker from Hungary, who likes great films and good music. In my free time I do Kung-fu and I've been making movies for 3 years. I started filmmaking to create a body of work that will lead to working as a film director.
indieactivity: How did you get into filmmaking?
Maxi: I don't exactly know. I found it interesting, and I thought I should learn it. I started to learn from videos on YouTube and everybody said, 'If you want to make a film, just do it, equipment doesn't matter!'. So, I practiced a lot. First I made videos for my family, videos about our holiday trips, then I started a YouTube channel with my sister, and we made some funny short films, which were good for our friends, but not enough for film festivals. But then I created a Film Studio (AM\ films), with my friend András Márkus, and we made some more serious short films, like FREEzing.
Watch the 'FREEzing' the full film HERE
indieactivity: What are the films that you have made?
Maxi: I think the biggest one is FREEzing, which took me 2 years to make. This was my dream project, we had a huge crew and I'm very glad, that finally we've finished it. Before FREEzing, I made Short glance with a smaller crew, and this won an award (The Best Idea) last year. From 2016 to 2017 I created a web series, called Shorts. One of the episodes also have been awarded.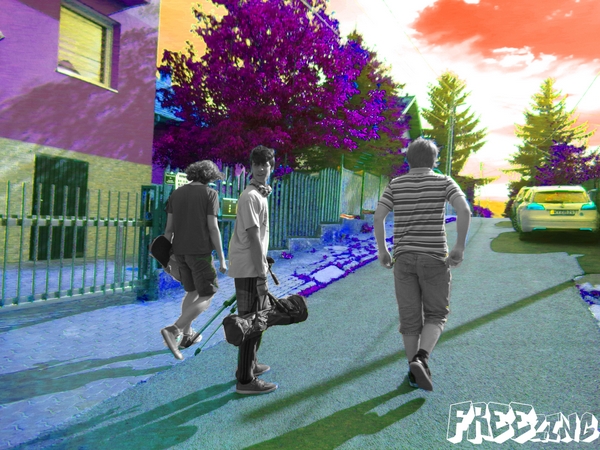 indieactivity: How do you find the process of filmmaking as an indie filmmaker?
Maxi: It's really hard to make a film, without budget. But, my opinion is that, if you have creativity, you can replace money with creative solutions. You have to make hard decisions, you have to make efforts, but if you know your goals, you can make everything. Just be sure, what you do is a step – no matter, if it's a little, or a giant step – towards your goal. And of course, you need to be lucky. It's very important! At all… never give up!
indieactivity: Describe your recent work, or film, take us through pre-production production and post production. Marketing too?
Maxi: My pre-production progress is quite simple. It's the same of bigger project's or blockbuster's pre-production. So I get an idea from somewhere, – it can be a music video, or a text – I start to think about it, and if I find it nice, I write it down. Then I show it to some people (for example to my assistant director), and we work on it together. When we finish the final draft and the storyboard, I collect the equipment, – I borrow it from my friends – the crew and the cast.
WATCH the Full 'Short Glance' film HERE
Here comes the most interesting (and my favourite) part: The Shooting. Then: editing, color-grading, sound (if it's necessary: foley, narration), music. If I finish the full film, I show it to my friends, then re-cutting, and I show it again, and re-cutting, and showing… I do it, as long as there're no mistakes in the film. After that I make a trailer and some posters for the film, then I upload it to YouTube and I share it on social media sites and in some Facebook groups. Finally, I send the film to film festivals.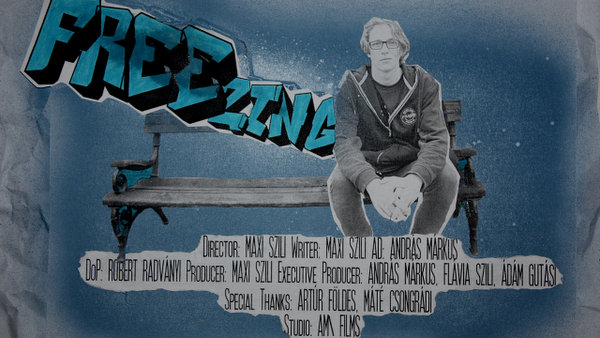 indieactivity: What are your future goals?
Maxi: When I grow up, I want to work as a film director, and I want to make cool films, which I would be proud of. Short films and feature films too! I want to find an unique style for my films in the future.
indieactivity: Tell us about what you think indie filmmaker need in today's world of filmmaking!
Maxi: An indie filmmaker needs succes, respect, chances, and creativity. And she/he needs to be self-confident. That's all. If you have all of them, you are a great filmmaker.