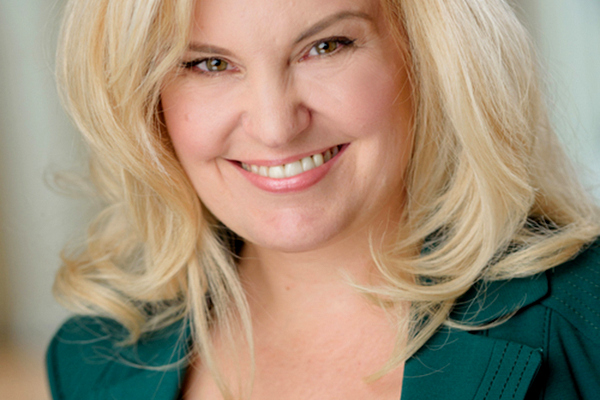 I've always been a very physical actor. In first grade, I played the tiniest Big Bad Wolf ever in The Three Little Pigs. To "blow" the pigs' houses down, I'd hurl myself into the cardboard box houses, scattering them across the stage. It was a blast! My first paid acting gig came a few years later in "Annie," which hooked me on musical theatre. I came to NY and worked my way up from performing in shoebox-sized theatres to reputable Off Broadway houses. I was lucky enough to be cast in everything from old Broadway gems to delicious new plays and musicals. I also started working with filmmakers at NYU and got bit by the "film bug," winning the NYU Craft Award for Acting in "Sincerely Yours."
A portion of #SteelMagnolias tix goes to LIVING WELL, an empowerment program at #RauschenbuschMetroMinistries https://t.co/q4LJiGPNKt pic.twitter.com/wMoY6Ssl3K

— Laura Daniel (@LauraMDaniel) February 25, 2017
Did you study acting
I was a film nut from an early age, and would replicate what I'd seen on screen, writing my own adaptations for "show and tell" in elementary school. I was in every school play, and at 13, I studied voice with Wynne Hammond, a private coach who helped me be seen for musicals outside of my small town. In high school, I studied drama with Krista Elhai, who directed me in yummy roles like Helen Keller in "The Miracle Worker." After high school, I went to the American Musical and Dramatic Academy in NY and began booking work fairly quickly, traveling around the country and working steadily in PA for many years. When I came back to NY, I studied with Karen Kohlhaas at The Atlantic Theatre School, focused on film acting with director/coach Heidi Marshall, and have been fortunate to study acting with Susan Aston and Dena Tyler from The Actors Studio.
What acting technique do you use
I use my own blend of The Atlantic Theatre School's pursuit of the action, the "as if," sense memory and sense-imaginative work, substitution, improvisation, and Harold Guskin's technique of "taking it off the page." This combination helps me hear the writer's words and experience it in my body, allowing the character to bloom.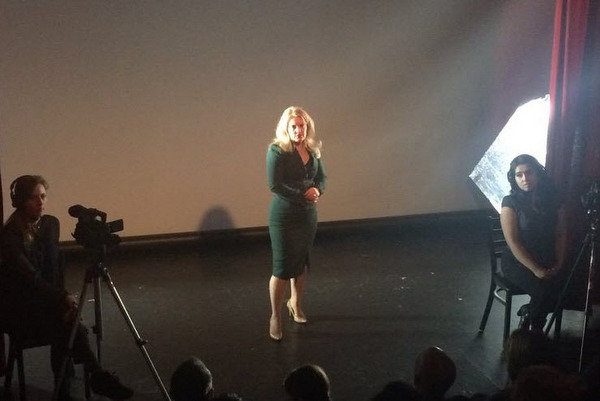 Do you take courses to improve your craft
Definitely! I do scene study work with Susan Aston, who teaches regularly at The Actors Studio. I also work with Actors Studio alum, Dena Tyler, on script analysis and acting. For Voice, I coach with Seth Weinstein, and for film / TV training, I go to MN Acting Studios.
What acting books do you read
Tim Phillips' "Audition for Your Career, Not the Job." Bonnie Gillespie's "Self-Management for Actors" is essential for the business side of show business. Michael Caine's "Acting in Film" is quite good and Harold Guskin's "How to Stop Acting" is revolutionary!
How do you keep fit as an actor
I love being outside, and walk 5-7 miles a day. I hit the gym when I can for additional cardio. Reading a script on the elliptical is the best way to work out! I also love yoga, and incorporate a sun salutation into my workouts. I meditate when I can. And one of my favorite things to do is something my husband calls, "Finding the Funny" each day, discovering joy and humor in everything.
How do you prepare for a role
I dive into the script first, reading it several times, analyzing text and looking for clues about the characters' relationships and how my character feels about the other characters, place(s) and circumstances. This is based on Tim Phillips' Sherlock Holmsing the Text. As I do this, I take notes and create a Character Sheet (biography) or roadmap. I'm also a huge research nut and look at the social world of the script, dictates of the time if it's a period piece (how people dressed and behaved), the character's job (or lack thereof), and any other factors that contribute to the makeup of the character. If I'm playing a historical person, I read and watch anything I can find on them. For the Off Broadway production, "Hell's Belles," I played Judy Garland and Janis Joplin, amongst other divas, and scoured the web for all footage on these women, finding their signature movements and voices.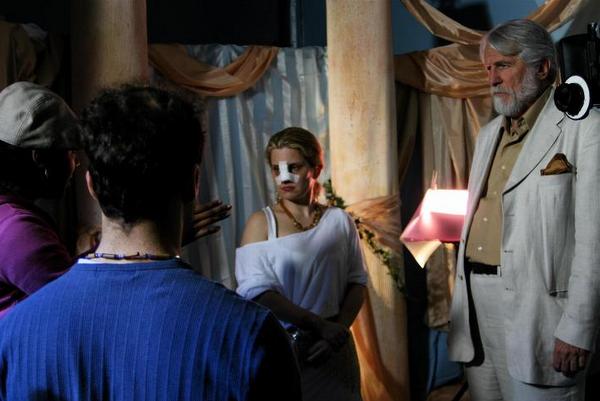 How do you create a character for a script into a person
I've found it works for me to "take it off the page," reading lines out loud many times, finding something new every time. I also read the other characters' lines, so I can "hear" them and allow my responses to bubble up naturally. I'll improvise the lines, so I can make it my own. To find the physicality, I enjoy doing Animal work (the character as an animal) or "child's play," imagining the character as a child. Lastly, I usually find a song that represents the character, tinkering with what kind of music they'd listen to.
How do you stay fresh on set
I usually have an internal "running monologue" of the characters' thoughts, so I can keep connected to her. If it's a comedy, I'll keep playing with the cast and crew. If it's a dramatic scene, I'll stay in the zone, and most directors sense that, allowing me to keep working on the emotional life, so they can get take after take. I've found it's also important to rest between takes if it's a particularly long shoot.
Describe a memorable character you played
I'm currently playing Truvy in "Steel Magnolias." Talk about a memorable character! A lot of heart and humor mixed with Southern charm! As my director says, "You change the energy of the room just by walking into it!" This seems to be a trend in my work, as I recently played Kay in the Off Broadway production of the 1960 musical, "Do Re Mi." Kay was a dyed-in-the-wool New Yorker, complete with a very strong accent. I loved playing her because she was a product of her time, trying to be the good wife, but holding her own against some local gangsters, the only woman in a room full of men who were intimidated and intrigued by her. It was delicious to play someone so strong who was still stuck in that old-fashion mentality of "the man should provide; the woman should stay at home." Her husband was a lovable loser, and when he asked her why she stuck with him, she sang, "With you every day is an Adventure!"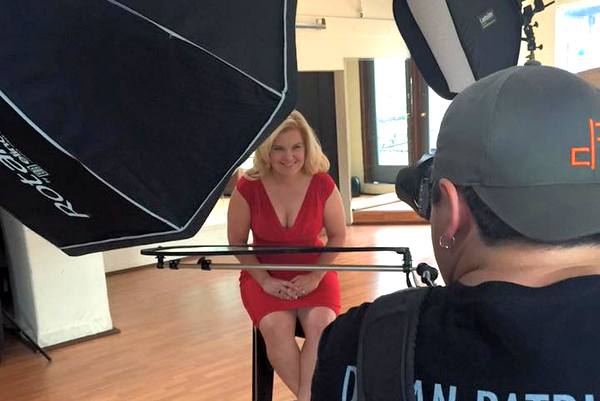 Explain one creative choice you took on set
For the indie feature, "39 and ½," I played a motivational speaker, and the director asked if I could extend the scene with improvisation, so she could time my scene with another scene happening in parallel. I said, "Sure!" and began working with the audience of extras, calling out to every one of them, asking what made them feel motivated. I then made each of my responses to them very specific and personal, encouraging, flirting and sharing excitement with them. It felt like jazz, a great riff, and the director said, "I think we've got some type casting going on here!"
What do you want most from a director
Clear vision and a sense of play. I love directors who can help me fine-tune a moment, or get more bang for the buck with a comic piece. I've been so fortunate to work with directors who treat the process as a collaborative exercise, even while they're steering the ship.
What actors do you long to work with
There are so many great actors I'd love to work with. It's hard to choose just one! Helen Mirren resonates with me because she vibrates with energy, physicality and intelligence. Cate Blanchett always has a marvelous sense of mischief. I'd love to riff with Melissa McCarthy and Kathy Bates. And Meryl Streep, or course, would be phenomenal.
Truvy's Shop is opening one month from today in #NYC! Tickets available now https://t.co/WoQOkeva1F pic.twitter.com/8zgeRLgdn3

— Laura Daniel (@LauraMDaniel) February 10, 2017
Why
All of these ladies are so present and versatile! Their way into characters and scenes are so unique and unexpected. Their work always surprises me, and that is exciting! I also love Brie Larson. Whether it's comedy or drama, this is an actress you know would be WITH you as a scene partner. She is so fully invested in everything she does.
What advice would you give to actors
Keep working on your craft EVERY DAY. Find a way to do it. Read scripts out loud, play with others, and be open to the ride. Treat others the way you wish to be treated. Observe the world around you. Listen. It takes time and tenacity, so be patient and PERSIST. Also, keep positive. It's important to know who you are and why you're doing what you're doing.
Briefly write about your career
Currently playing Truvy in "Steel Magnolias" in New York City! I received the NY Musical Theatre Festival (NYMF) Award for "The Tragic and Horrible Life of the Singing Nun" and recently performed in back to back Off Broadway productions: "Hell's Belles," and "Do Re Mi." For film and TV, I'm playing the naughty CEO, Madeline Lich in the upcoming series, "Trending," and a Suze Orman-type in the indie feature, "39 and ½." I'm also in "Tick Tock," which is playing at short film festivals around the country, and I earned the title "bitchiest bitch of the bitchissippi" as Sophie in the international recording of Jerome Kern's Roberta on Amazon. It's been an incredible journey, and I look forward to the next adventure!