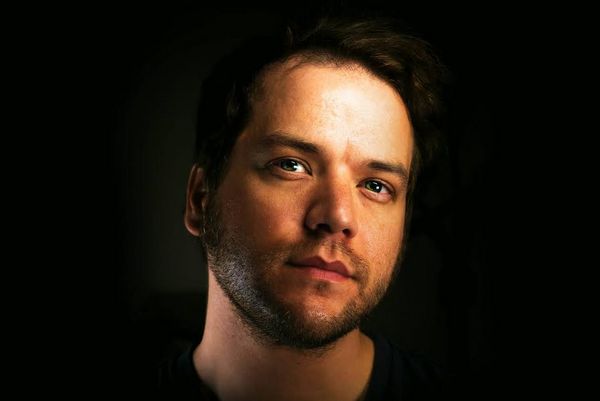 Eric Elick was born in Loma Linda, CA and grew up in Riverside, CA. Eric Elick was later found to be born with 10% hearing and thus was hearing largely from bone conduction rather than both bone and air conduction. This was undiagnosed until about 4 years of age and then Eric underwent surgery to drain excess fluid from his ears. The surgery was successful and Eric retained his hearing, though retained some slurred speech until his early pre-teens. After completing high school Eric went on attending local colleges and universities completing higher education degrees until finishing his academic career in 2010. Four years later Eric Elick scored his first film, The Tour, and has been focused on film scoring work ever since.
Write about your career briefly?
I began my film scoring career with the award winning independent film, The Tour (2014) co-directed by Alex Mathieson and Damon Rickard. Damon is my cousin and both directors gave me the opportunity to score the film, which is I am incredibly grateful for the opportunity as most of the rest of the work has come from The Tour thus far. I have recently completed the original score for the feature film Egomaniac (2016) directed by Kate Shenton and I've just signed on to score two new films: The Jitterman (2016) directed by Alex Mathieson and The Visitation (2016) directed by Austin Smagalski. Other projects are set to be announced later this year. See my website for my other credits including Seize the Night by Emma Dark which is going to be released to the public on the internet on May 3, 2016
Did you study music or film scoring?
I studied music formally for a few years in community college as a piano performance major, but then switched career paths when I saw the majority of graduates in piano performance were not able to really make a living with it. I decided to pursue a more lucrative career path and opted to continue doing music on the side. Since beginning my film scoring career, I have studied composition and orchestration privately with New York based film composer/orchestrator, Deniz Hughes.
Describe your process as a film composer?
When I first sign on to work on a film I will read the script and look at any other available media for the film (official stills, etc). If I have access to the director's other work I'll also watch that. If the film is in post-production, I'll look at rough edits to start allowing the seeds of ideas to begin to germinate and to get an overall technical as well as emotional vibe from the film (cinematography, acting, deeper meanings, etc). I usually wait until final edit lock until I begin really getting into the composing process, but I may start sketching ideas for the film based on the script or discussions with the director. Once the film has final edit locked down, I will then have a 'spotting session' with the director which is rewatching the final edit and then discussing areas where music is indicated as well as discuss emotional trajectory of the scenes and how the music (or lack thereof) plays a role in that. Once I have a clearer understanding of the director's vision, I then return to my studio and delve deeply into the world of the film, and try to really get inside at the core of the meaning and once there, I open the flood gates and begin composing via stream of consciousness. I view the scores almost like another character in the film, and that's a lot of the work–getting familiar with this force that's come through into this world and then fleshing it out until it 'feels' right. Just like characters, the score emotes and may change how it sounds much like an actor changes wardrobe, but it's still recognizable as itself. Revisions commence once I feel like I 'know' what the score is supposed to be. It will feel right. Once finished with a cue, I master it and send it off to the director for approval.
I liked a @YouTube video from @blisterman https://t.co/4Y7nZUp2tF Jitterman Trailer – SHORT MOVIE 2017 (C) RAEDAR PRODUCTIONS

— Eric Elick (@EricElickMusic) January 22, 2017
Who is your greatest inspiration?
Tori Amos has been the biggest influence on my music as I started to learn how to play piano with her music. I started composing at the same time I was learning the piano and primarily listened to only her music for a number of years. I don't listen to her as much as I used to as I've been studying other composers such as James Horner, James Newton Howard, Basil Poledouris, and so on. Tori will always have a special place in my heart and I still follow her work.
How would you describe the influence of your work?
My hope is that my music has elevated the films I've been fortunate to work on and affects the listener in some way.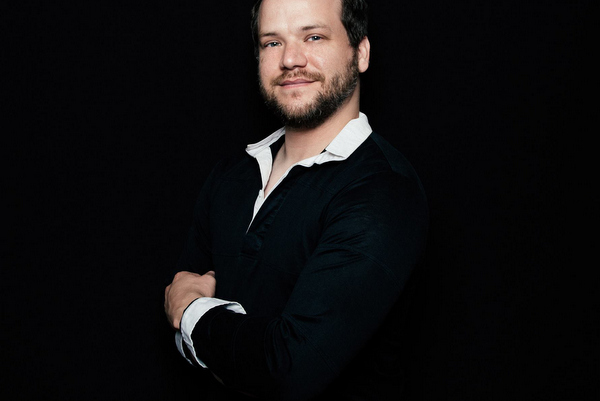 What books do you read? Do you talk at a seminars?
I usually read academic scientific texts, but lately my reading has been more on the marketing side of things in order to get my social media in check as well as get myself out there more in the public eye. I've never been asked to speak at a seminar dealing with music, but I was a judge for the Horrible Imaginings Film Festival of San Diego in 2015 where I judged for the best film score.
Tell us about near misses, your failures and successes?
I believe failure is when you stop trying. I'm a tenacious person, so even if things don't pan out the way I intended, I keep going and do my best to enjoy the ride. That's all we really have, is this ride that we're on. It doesn't stop until your dead, so enjoy it!
Website | Facebook | Twitter | IMDB | Vimeo | YouTube | SoundCloud