Chantelle Albers actually grew up on a ranch in North Dakota, and she learned to ride horse at an early age. She's still dying to do a Western movie where she can gallop on screen! Chantelle has always had a close connection to animals and that's because she was around them her whole life, along with a close family. Chantelle's family is actually very musically inclined. Her mom and her 5 sisters have a 6-Part Harmony Singing Group called, 'The Pfliger Sisters', and Chantelle's grandma played guitar for 80 years along with a band and on a Radio Show back in the day.
Chantelle Albers' Uncle is also a music teacher and her cousin is an Award-Winning Pianist. So, the Performing Arts was always a big part of her family. When she was about 8 years old, her parents, her  brother, and all her relatives made a music video to Paul McCartney's song "Beautiful Night". It featured Chantelle's 80 Year-Old grandma getting down on the guitar, her uncle tearing up the Accordion, dancing by 'The Pfliger Sisters', and performances by her brother Jonathan and Chantelle. Their cousins and extended family have cameos in it, with extended outtakes. They even put a bonus in at the end of assless chaps….I won't say who was involved on that! Lol!
indieactivity: How did you become an actor?
Chantelle: Well the weird thing is, I've always wanted to be an actor. I had a head injury when I was 4 from falling on the ice, and I remember being in the hospital and watching a commercial thinking that I wanted to do that. When I was about 8 years old or so I remember looking through the newspaper of local shows going up and I would beg my parents to take me to the auditions and that's how I started my theatre background. We lived on a ranch in the country, so some of the auditions and rehearsals were an hour away!
It took some convincing at first but my mom was always willing to do it because she has performing in her blood too. That's kind of how started…..by me begging my parents to take me to auditions and rehearsals, lol! Both of my parents are very supportive of my career and I'm very blessed for that, and my dad is very involved in my career also. One of my earlier performing gigs I remember was called, "Kids on Broadway", we were a local singing and dancing group that performed on the news, radio, holiday events, and local events. For my audition I sang The Sun Will Come Out Tomorrow from Annie. It was so fitting for me at the time I guess.
Throughout my youth and growing up I was very involved in speech, drama, musical theatre, and summer stock. Before auditions I would practice singing in my parents basement for hours and hours practicing 5-6 hours straight working on pitches and key and placing the voice correctly. I also had years of voice lessons during this time as well as movement classes. Even if you don't want to be a dance or singer I feel it's important as an actor to have that voice and physicality training because it unifies the body, mind, and voice. Your body is your instrument when you act, and having a unified body is very important for acting.
I think Raoul is in love with my husband- Mother #WhiskeyMaiden #love #LAtheatre #actors #art pic.twitter.com/5phh822BkE

— Theatre of NOTE (@TheatreOfNOTE) September 15, 2015
When it came to acting I would sit in front of the mirror practicing characters, roles, lines, monologues, etc. I always had to do it in the mirror because I wanted that awareness of seeing what I'm doing. I'm still like that to this day, I like to watch the takes and watch what I'm doing on stage or in a rehearsal because I always want to be developing awareness and physically see what it is that I'm doing. I think is very important because you have to know what you're doing in order to do what you want.
I've also always liked playing the quirky character types or the villain. I was the Wicked Witch in the Wizard of Oz in a summer stock production and it was awesome! I got to do all the special effects of appearing, disappearing, the green make-up, I threw fire and flew up onto a gazebo! I was Dolly Tate in Annie Get Your Gun which was the comedic relief character of the show. I was also in the stage version Noises OFF, Cat on a Hot Tin Roof, Miracle on 34th Street, among many others. I have my BFA in Theatre Performance and I can honestly say that doing summer stock is still some of the best times of my life!
I moved to LA after I got my BFA, and I started hustling. I auditioned a lot and ended up booking some indie films and TV shows. I was in Axeman out on Redbox, Moo Moo and the Three Sisters on Amazon, an action packed super villain movie for Comic Con called Demon in the Dark that is now viral, an episode of Modern Family and a TNT pilot Mob City. I eventually got the bug to start producing, and I have a horror feature that I produced and acted in called The 6th Friend that's hitting the festival scene now.
We've won Best Feature three times so far, and I was nominated for Best Supporting Actress. It's very exciting!! I also have a theatre in Hollywood where I produce and act called Theatre of NOTE. I'm currently in a West Coast Premiere there called A Beautiful Day in November on the Greatest of the Great Lakes. It premiered at the SOHO Rep in New York before us. I'm producing the next show of our season.
NOTE. I'm currently in a West Coast Premiere there called A Beautiful Day in November on the Greatest of the Great Lakes. It premiered at the SOHO Rep in New York before us. I'm producing the next show of our season.
indieactivity: What acting technique do you use?
Chantelle: I was mainly trained in method acting because one of my teachers had studied with Strasberg, but I also experimented with other techniques like Meisner, Eric Morris, Michael Checkov, Alba Emoting, and Practical Aestehtics. To be honest I can't tell what exact "technique" I use today. I really liked Eric Morris for workshop settings and for acting experiments.
His technique gives you physical obstacles you have to break through while saying the lines. It's very powerful and can bring up some amazing instincts and interesting choices. When I first approach a script I go to the words. I get the words in my body and get off book so I can play and explore from there. I think it's very important to always be giving throughout the scene while having awareness.
I found training under the Michael Chekov technique gives the actor mind/body awareness as well as giving you the opportunity to play with your character's physical characteristics. When you want to go deep into a role you take on the physicality and center/grounding of that character as well as their circumstances. How would You react in the same situation as your character? After you've decided that…be bold and change it. Your character doesn't always have to do what You the actor would do. Another thing I like to do is work against the text. There are no rules, so long as the writing is not disrespected by changing lines. It often can be an interesting choice.
indieactivity: What wrong impressions do actors hold about acting?
Chantelle: Have awareness and self awareness. Being connected to your body and mind and being aware of how you are "coming off" to others is a very valuable rule I think that often gets overlooked. Acting is about giving and not just taking. When you act, you give everything you have to the other actor, the camera, the audience, etc. Don't box yourself in, use your time as a playground to explore and take chances. When the words are in you, you can start as a blank slate and paint the role as you want. Just be aware of what you're doing, that way if you don't like it you can change it. So long as you are aware of what you're doing in the first place. Find out what you're doing by watching yourself and you can then fix it.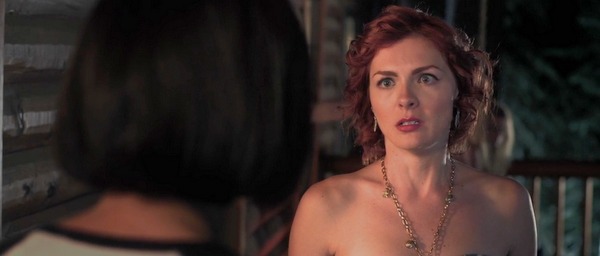 indieactivity: What acting books do you read?
Chantelle: Zen and the Art of Archery by Eugen Herrigel
indieactivity: How do you keep fit as an actor?
Chantelle: I like to go hiking and walk up hill. Having a physical lifestyle really helps focus on your work. It clears the mind and centers the body. Being physical also adds body awareness. I also ride bike quite a bit and I walk my dogs 3- 4 times a day. I get a lot of superficial mediation while walking them. Lol!
indieactivity: How do you prepare for a role, when you get it?
Chantelle: I usually read the script twice. After that, the first thing I do is get off book. In order to work I need the script out of my hands so I can explore freely and interpret the text. Physically saying the lines over and over again even if it's just monotone helps develop the muscle memory of the lines as well as get in touch with what your character is saying. Start making decisions about the dialogue, because remember characters lie. Or you can make them lie. Study the words of what you are going to be saying and the intentions and decisions come out from that.
I used to write everything down about my characters but I don't anymore because the character is always developing and evolving. So long as you're working on the character it's going to be morphing and evolving. I've also become a fan of the idea that all the decisions should be based on the script. Another aspect that is imperative are the relationships in the script. It's so apparent in film, TV, and theatre when you see characters that have a clear and defined relationship. It makes the story glow whether it's a good or bad relationship, so long as it's clear.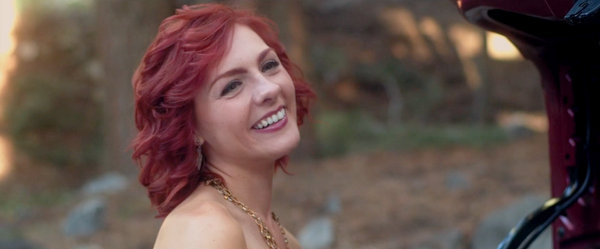 indieactivity: How do you create a character from a script into a person?
Chantelle: I get the words in my body. Let the words give you what you want. I get physical with the words by either walking around while saying the lines or doing a physical activity like squats or something. I prefer to see myself do all of this in a mirror as well so that I can check my physicality and see exactly what it looks like. If I want to do a complete character transformation, I don't want to stand like Chantelle or talk with the same rhythm as Chantelle. It should be different.
Having parallel characteristics to myself and the character is common, but I try to make the character as specific as possible. The details matter when developing a character. Give details to the text, your relationship, and your intentions. When you watch Meryl Streep act, her characters are filled with details, her entire canvas is painted. I think her work is impeccable. Whenever I want to see how something should be done right, I think to myself, "What would Meryl Streep do?" To me she is the best actress that's ever lived. After I saw Angels in America where she plays the Rabi, I texted my parents and said "Well now I've seen it all". Watch her in that role and notice all the details in her character.
indieactivity: How do you stay fresh on set?
Chantelle: It depends on how long the break is. If we go right away again I stay in character, but if it is a break I need to step out of the character. It's too draining and I need to save my "goods" for the take. That's why I don't like to over rehearse because sometimes the rehearsal can be better than the performance. It can then become stale and robotic. I need to drop it to keep it fresh for the next take. Once I've done the work and studied the character, I can pick it up right away. When I "drop the character" I'm still focused on what I'm doing, it's almost like wallowing in and out of this parallel of yourself and the character. Stay in that realm but don't exhaust yourself because it will show in the work.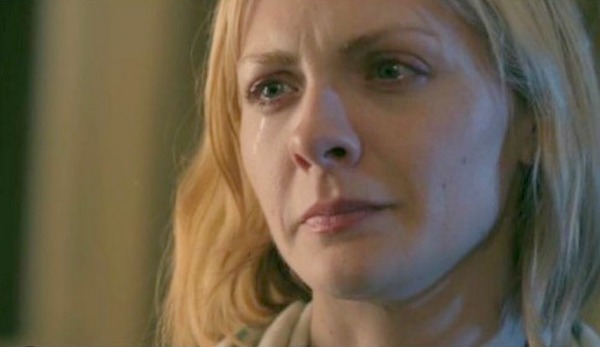 indieactivity: Describe a memorable character you played?
Chantelle: Melissa White in The 6th Friend, 2016
indieactivity: Explain one creative choice you took on set?
Chantelle: It's nice when you get a director and team that will give the project and script breathing room. That way it gives the actors breathing room to play and evolve while still staying true to the script. I like to work against the text a lot of times because you can get some really interesting choices when you say a line with a whole different meaning than written.
The words are the same, but the intention is opposite. I'm currently in a West Coast premiere called 'A Beautiful Day in November on the Banks of the Greatest of the Great Lakes' which actually world premiered at Soho Rep in New York and is a 2 time Obie Award winner. In this play there are no stage directions and the writing is very choppy which gives the play an interesting stylized rhythm. My character has a 7 page monologue at the end and I play it the complete opposite of how it was played before. The play ends in death but rather that being afraid or sad, I made my character mesmerized and intrigued.
To me it added a sense of danger and made the audience question who my character really was, which I like. When you come out of a movie or show I think it's ok to have questions, so long as the project as a whole is solid. I think it's ok for the audience to have questions and their own interpretation on what happened. There was another show I did called 'Rise' that made the audience have tons of questions at the end. The writer Josh Fardon is one of my favorite writers, and he actually made it into a screenplay. It's beautifully written.
indieactivity: What do you want most from a director?
Chantelle: Patience and open mindedness. With both, successful playing can occur and magic is more likely to occur
indieactivity: What actors do you long to work with?
Chantelle: Meryl Streep
indieactivity: Why?
Chantelle: She's the best actress that's ever lived.
indieactivity: What advice would you give to actors?
Chantelle: Know why you're doing this. The hardest part is staying with your craft AND career. If you can keep creating your work and help those along the way it will come back to help you. Focus on your craft and make it bullet proof. Combine that with helping your friends and acquaintances get work and it will be reciprocated back to you. Most of the work people get is by doing favors, once their craft is well developed that is. A lot of the development comes out of self awareness.
indieactivity: Briefly write about your career?
Chantelle: I've been acting since I was a little girl. I started performing in theatre and doing summer stock all throughout my youth and I received my BFA in Theatre Performance from North Dakota State University. I then moved to LA and have since been able to explore these amazing characters both on stage and on screen. In Demon in the Dark, also starring Dominique Swain, I get to play the DC Comic book super villain Jeanette/Banshee where I get to throw a car and take Columbus Circle in NYC with my howl. We actually got to shoot on location in New York and we also filmed in LA.
The 6th Friend is a female driven horror/thriller movie that I produced and act in. I was very honored to be nominated for Best Supporting Actress at The Madrid International Film Festival summer of 2017. I have another horror film called Reawakened coming out next year where I get to play a detective solving the murders of people who fell victim to a possessed girl. I also have a family movie out on Amazon called Moo Moo and the Three Witches where I play a housewife witch that has given up her powers to have a normal family life. But when a spell is cast to turn my adopted daughter into a talking cat I must reunite with my sisters to reverse the spell. The Visitor is a film that went to Cannes, and in it I play an estranged mother who has come back to revisit my daughter and husband. The film has a real sadness and dark mood to it, which I really like.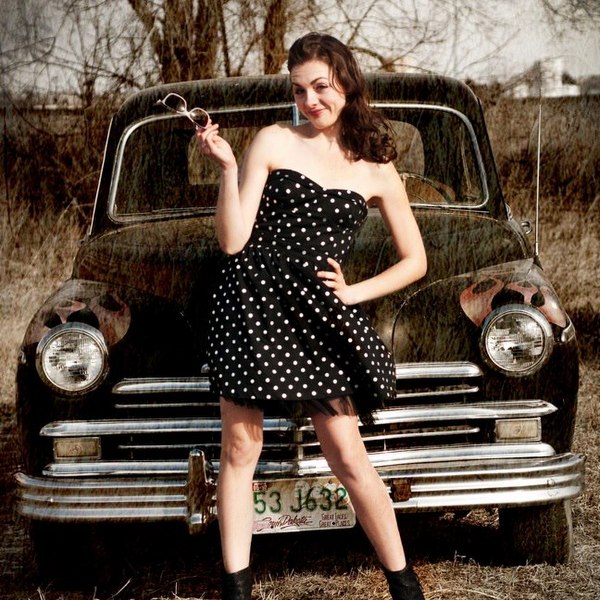 At my theatre in Hollywood, 'Theatre of Note', I've been able to play some very interesting and complex characters. That's where I really get to play and get crazy! I like to make them have a bit of a dark side. I just think it adds mystery and an arch to go from good to bad, or at least layer the characteristics and details of the character. I like to add a little bit of bad to them because characters are imperfect. In this play Niagara Falls by Steve Yokey, I played the role of Linda who was kind of like this dream character. She was written almost to be overly helpful and "charactery" but I played against the text and turned her into an extremely cheerful but assertive and at times explosive character, while keeping a genuine side to her so she's still likeable. The play is a dark comedy, sort of in the realm of magical reality.
What I have coming up is a feature that I produced and starred in called The 6th Friend which has won Best Feature 3 times and I was nominated for Best Supporting Actress at The Madrid International Film Festival. This film has one of my favorite characters that I've played on screen. Her name is Melissa White and I really got to go to some cool places with this girl. I have a lot of parallels with her…but then not at all. I also have a really cool fantasy film which is also a period stylized piece that I wrapped on this summer called The Desert. I get to be a conservative housewife that evolves into a total badass in the end, a survivor really. I also have another horror film called Condemned where I play a ghost named Baby, she's sexy and spooky!" I'm also really excited about Reawakened to come out next year! It's my first time playing a detective and with demon possession as part of the storyline, it's going to be a spooky one that will scare for sure!
It's an all female main cast, with female writers (Jamie Bernadette/Letia Clouston), and female director (Clouston). We start out with an acid trip with some amazing visual effects and the story quickly turns dark when there's an attempted rape and murder. The crime is turned on the perpetrator, Tyler (played by David Villada), but then he comes back to haunt the 6 girls 5 years later. You know how these movies go though, not everything is as it seems.
Website | IMDB | Facebook | Twitter | Instagram | Vimeo | Google+