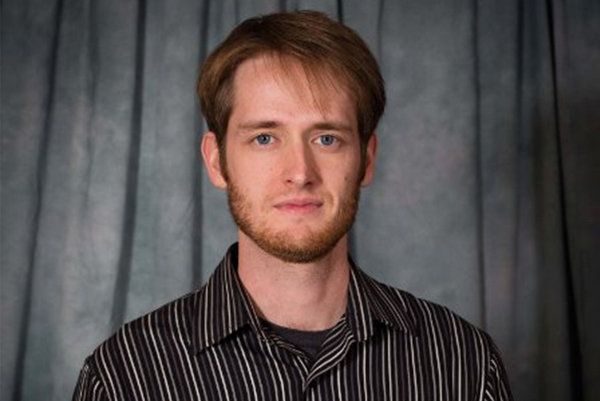 Bryan Ricke grew up in North Florida and earned his B.S. at the University of Florida and his M.A. at Clemson University before moving to Los Angeles in 2010. He has been making films since he was 15 years old and has worked in the independent film world for the past 7 years in the G/E and camera departments.
indieactivity: Did you study cinematography?
Bryan: Yes, but earned my degrees in business and communications
indieactivity: Tell us about your most recent project?
Bryan: The Sound of Settling – Kind of a cross between 500 Days of Summer and a Black Mirror episode. It explores the idea of a technology a little advanced predicting and dictating our lead character's love life. The premise being the question: does she listen to the science of technology or the calling of her human heart?
indieactivity: How do you prepare for work on a new project?
Bryan: Create or review a lookbook, watch similar films, make a shot list, make lighting diagrams, and go on scouting locations.
indieactivity: Who is your favourite cinematographer?
Bryan: Jeff Cronenweth
indieactivity: What is the difference between a cinematography and a DoP?
Bryan: At my level, it's just semantics
indieactivity: What brand of camera is your favourite?
Bryan: I'm most familiar with Canon everything, so the C300ii is my favorite as of now, which is what we used on SOS. We used the C300 mark I on our last feature, and have used the C100ii for several other projects. In the past, I've used a bunch of other cameras that are now obsolete! I'm looking forward to exploring the pros and cons to other brands.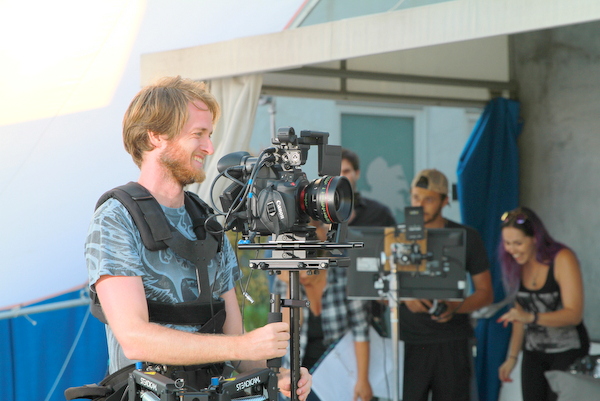 er .
indieactivity: What do you look for in a camera?
Bryan: Everything! I trust people's real world opinions over specs. I really like spending time on reviews from other trustworthy sources and people who have spent more time with the equipment.
indieactivity: How do you like to work with your camera crew?
Bryan: Like to collaborate and work as a team, learn from each other.
Indieactivity: Is there a science behind what you do?
Bryan: Not as much as I'd like – there's not too much time for testing out as many options as would be ideal when you're working on a time restricted indie.
Indieactivity: Describe the gear you will use on a indie film production?
Bryan: It's all about light shaping. I'd rather the right lighting gear and an okay camera, than the other way around.
Indieactivity: Describe the gear you will use on a big-budget production?
Bryan: Depends on what the project is about. But, I'd love to work with an Alexa 65.
Indieactivity: What do you want most from a director?
Bryan: Get on the same page as much as possible in pre-production!
Indieactivity: What do you want most from an actor?
Bryan: Hit your marks! This is easier said then done, and depending on the scene and the actor, it is better to light a space than to depend on the talent hitting their exact marks every time. It's good to discuss this with the director and actors beforehand and be prepared for anything.
Indieactivity: What advice will you give DoPs around the world?
Bryan: Prepare. Know your project inside and out. Get on the same page with the director, really get to a point of understanding their vision. Be clear about your own vision. Be ready for anything, you don't want to walk into a surprise lighting situation that sets you back.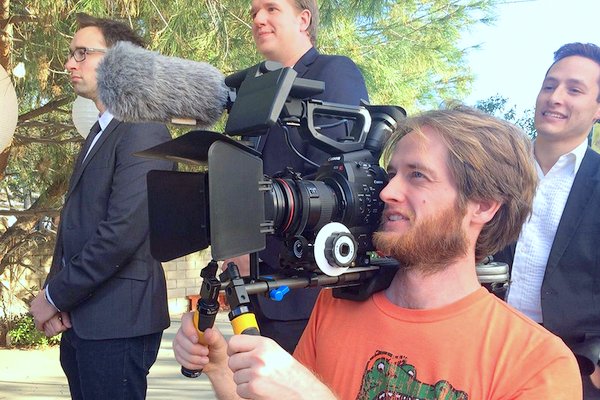 Facebook | Vimeo | Inastagram  | IMDB | LinkedIn