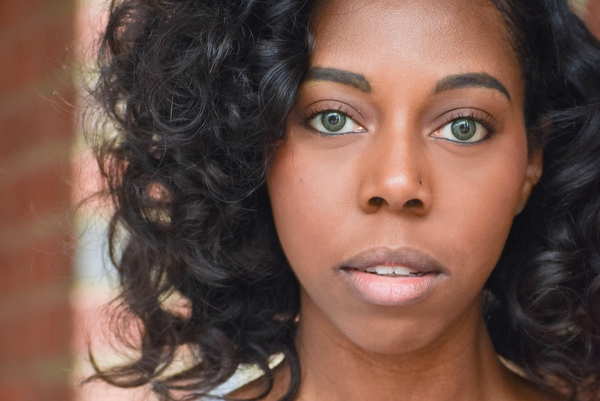 My name is Brittaney Delsarte Chatman, a South Carolinian-born actress, singer, Journalist and activist based in Brooklyn, New York. I am currently pursuing my MFA at the prestigious Actors Studio Drama School; I've discovered a lot about my artistry and craft thanks to being exposed to interdisciplinary study.
The importance of telling stories to the masses was always an interest of mine since the age of 4. It is by expressing myself through music and characters that I am my most comfortable self. My mother told me that as a child, she just knew right off that I was destined to have my voice heard through music and arts. As an only child at the time, I often entertained myself by pretending to sing with Whitney Houston, Michael Jackson, or pretended to be a Disney character. I feel not having any siblings in the home led to a very creative imagination.
Still Taken From The Webseries MISTAKE @mistakeseries

Written by: @nicolette.ellis
Directed by: @felishageorge_ pic.twitter.com/zI0ua9khPQ

— ♪Brittaney D Chatman (@AwesomeBlossemB) November 14, 2017
There were times when my paternal great-grandmother and mother would peek into my room, to find me singing and reciting lines from any of my favorite Walt Disney movies. I would change my vocal inflections and tone, and it would convince those who listened to believe I was actually doing voice-overs. I've discovered a lot about myself thanks to being exposed to interdisciplinary study.
indieactivity: What acting technique do you use?
Brittaney: As it relates to acting technique I use the Stanislavski-Vakhtangov-American approach. As a student at the Actors Studio Drama School, we rely heavily on physical methods, drawing on disciplines like visual art, dance, choreography, music, and even physics to make work that emphasizes stylistic innovation. ys.
indieactivity: What wrong impressions do actors hold about acting?
Brittaney: The idea of the Method has been heavily misconstrued! What Method techniques are REALLY supposed to do is prompt actors to draw on their own experiences and emotions as a way to strip their performances of artifice. In many cases, actors will replicate the external conditions of their character in order to behave more authentically. Method acting is not supposed to abstain from eating, sleeping, and isolate themselves from their loved ones and that isn't "The Method!"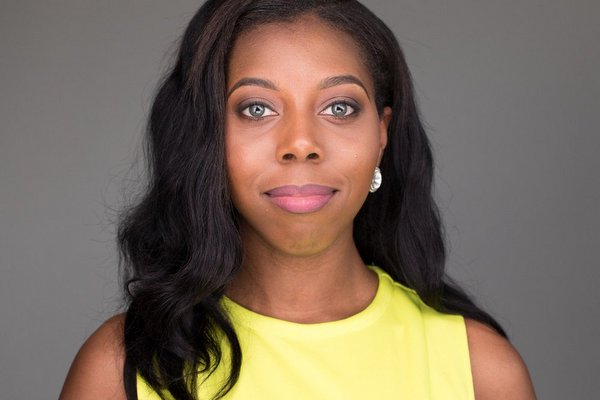 indieactivity: Do you take courses to improve your craft?
Brittaney: A few courses I've taken is, Basic Technique, Directing, Devising, Playwriting, Script Analysis, Stage Combat, Nourishing Your Inner Core, Scenic Design, Improvisational Movement, Scene Work, Theatre History, Ballroom, Voice & Speech, Audition Technique, Classics, Period and Style, Process Lab, Acting as a Business, etc…
indieactivity: What acting books do you read?
Brittaney:
– An Actor Prepares – Anne Bogart
– Respect for Acting – Uta Hagen
– The Present Actor – Marci Phillips
– On Method Acting – Edward Easty
indieactivity: How do you keep fit as an actor?
Brittaney: Mentally, I optimize my communication with the creative core by protecting, clearing and rejuvenating my creative core by disengaging negative thoughts that diminish my creativity. I meditate in order to reinforce positive energy for creating. I take time to rest my mind and revitalize my creative energy. I build my confidence by optimizing my creative power. I develop my compassion and I embrace my vulnerability thus letting go of creative blocks.
Physically, I work out twice per week! I do Yoga, a little Tae Kwon Do, Spin and Dance Classes. I drink lots of water and I try my best to eat 3- well-balanced meals per day even though it can be challenging to do with my hectic schedule.
indieactivity: When you're offered a role, what do you do next?
Brittaney: I find a calm quiet and simple environment and relieve myself of all inner dialogue and anxiety. I read the script from a neutral standpoint and take in the story as a whole. Then I dive into the details. Time, place, and relations between characters. Answer the questions that I can from the context then list the questions I
indieactivity: How do you create a character from a script into a person?
Brittaney:
I Read the script many times
I get all of the circumstances
I get all of the character traits of the character and then asks what makes them feel this way?
I create character bios and backstory
I find a real person that sparks a memory to give me a realistic foundation of this human I'm honoring.
I work to find the driving need of the person that makes them go after they want.
Once I finish all of these things- I put them away! And I let the character live inside of me!
indieactivity: How do you stay fresh on a production set?
Brittaney: Between takes, I stay in character, I talk to the cast and crew in character if they ask or would like to tell me something. Otherwise, I listen to music that resembles the world of my character and I remain dripped in until it's time to resume filming.
indieactivity: Describe a memorable character you played?
Brittaney: Oh that easy! I enjoyed playing Gloria from Lanford Wilson's, The Gingham Dog.
indieactivity: Explain one creative choice you took on set?
Brittaney: I work with the legendary Elizabeth Kemp who taught the one and only Bradley Cooper! I received the opportunity to play a lesbian version of the play Topdog/Underdog. My character was a woman from the hood- a character so far from my personality, and as exciting as it was, It was difficult for me to remove the insecurity of playing a character who I couldn't relate too. Kemp told me to have fun with myself- I was confused at first but then suddenly the lightbulb came on.
So, I decided to come to rehearsal dressed like a guy. I sat in my chair with my legs wide open like a guy and waited until it was my turn to do my process. And when it was my turn, I pulled out a chair ,sat it in the middle of the stage and began to flirt with an invisible woman whom I imagined was sitting in the chair. I played in her hair, I smelled her, and I gave her a lap dance. The outfit choice definitely helped me to find this character!
indieactivity: What advice would you give to actors?
Brittaney: Do your job! What is your job? Your job is to have the courage to go there so that no one feels alone. How do you do that? Discover the real you- do not be afraid to be yourself and take your rightful place on stage. Although acting is terrifying, it's awesome and liberating and so there's no need to be timid. Acting demands you to give so much of yourself to anyone or anything before. Be present, be open and embrace it all; even during the moments where you overwhelmed, in an emotional place-embrace it! Take the time to explore yourself, to listen to your intuition.
indieactivity: Briefly write about your career?
Brittaney: I come from a musical and artistic clan with world-renowned artist, Larry Lebby being my grandfather and Grammy-award winning artist, Toni Braxton, as my cousin. Starting at age four, I have trained as a classical, gospel, and jazz vocalist. I danced ballet, and jazz with the Columbia Conservatory of Dance, professional ballroom with Capital Ballroom and West African dance at the Alvin Ailey American Dance Theater.
I play the violin, cello, bass, and xylophone. I received a dual degree in Journalism and Theater Performance at the University of South Carolina.
A few of my acting credits include: Gina Willis from In Mysterious Ways (Off-Broadway), activist Ericka Huggins in Black Panther Women (Off-Broadway), Squeak in The Color Purple, the Musical (regional), Chatman performed with Jennifer Holiday in a Christmas production entitled, Soulful Noel (regional), and Deena in Dreamgirls (regional). One of my greatest accomplishments in the theater was the premiere of her play, A Woman's Suffrage (2014), which marked the first African-American written musical at the University of South Carolina, and highlighted the various issues of abuse through a female and male's perspective.
I am also a journalist. I've been an Associate Producer at CNN, HLN, and a television/radio producer for OnPoint! with Cynthia Hardy. In 2014, I produced, directed, edited her first full-length documentary for the National Urban League titled, Master League: The Columbia Urban League.