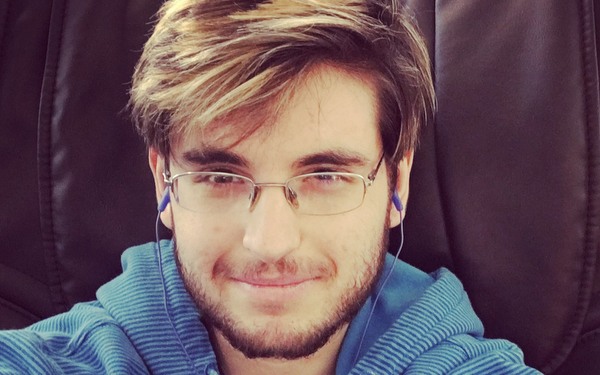 Darius Burke grew up in Manchester, Connecticut. It's a very artistic town with many things to do. He went to elementary school in town at Keeney school. Darius jumped around a lot from school to school in middle and high school. Darius Burke graduated high school on June 19th, 2013 at High Road School in Wallingford ,CT.
indieactivity: Why did you get into filmmaking and screenwriting?
Darius: It's kind of a funny story. At the age of 7 I made my first short film called "snow deck" , the footage is long gone but I can remember it visually very well. As a teenager I became more interested in cinematography. Almost every weekend I made home videos with my friends and when it wasn't with friends … I would just film whatever I wanted. The bright side is I learned to not film my feet and the ground while making a movie. Haha!
I am the #NextHollywoodGeneration , are you? 🎞😁 pic.twitter.com/YZiKMNqXkY

— Darius Burke (@DariusNBurke) November 12, 2017
indieactivity: How does an indie filmmaker distribute his/her films?
Darius: It's a challenge but I feel the best way is to submit to film festivals. What I basically do is film a movie, edit it. Save it to my computer. I then go on filmfreeway.com and submit it through there! I mean obviously there will be rejections but your 100 times more likely to get an acceptance through that , rather than calling Tons of distributors and saying " take a look at my film!" … they will hang up. Trust me I tried that.
Also as a word of advice… start showing your films at a local film festival near you. This is good because it's best to grow a fan base where you live. Once you do that , I'd move to the national level of film festivals. Once you have your audience near you, then go for Sundance.
I'm currently trying to get my films shown on the east coast and New England.
Lastly, some film festivals have partnerships with local film and television companies so most likely there will be a distributor agent in the audience … you just won't notice them. Good luck to all!
indieactivity: When does a filmmaker start planning for distribution
Darius: Once the film is completely edited and finished! Do not start planning distribution when your editing … otherwise you'll get distracted on that. Never distract yourself from the task at hand. You want a great film to show to people.. don't you?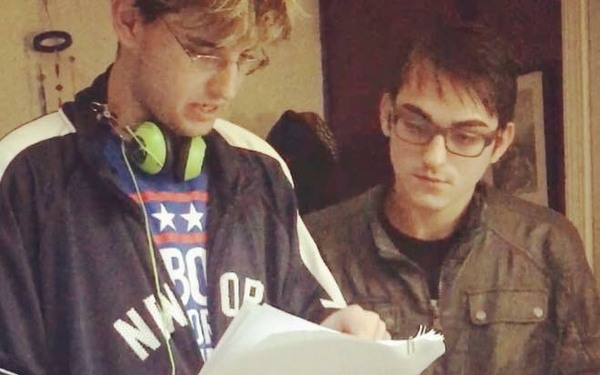 indieactivity: How does a filmmaker get his film into theatres on an indie budget?
Darius: The films I make are small budget films. Here's the thing. I'd suggest you try to submit to film festivals first before that happens. You need a distributor backing you before you can get your film into theaters. Also try independent theaters Or art cinemas. They will more than likely accept it with a small fee. Video on demand is a great option too!
indieactivity: How can filmmakers finance their projects?
Darius: A great website is GoFundme. I've heard success stories from that. Having a second job or what I like to call a "side job" is always good too in case you have extra money left over from that.
indieactivity: What films have you written?
Darius: I
Adam & Juliet ( 2016 ) – short film
Words Can Hurt ( 2016 ) – short film
Best Party Ever! ( 2016) – parody film
The Girl In The Woods ( 2017 ) – short film
Patriot Of The Web – (2017)
indieactivity: What are the films that you have madey?
Darius: Words Can Hurt (2016, short film) Plot: A short film about bullying and the damage it causes;
Adam & Juliet (2016 short film) Plot: A couple living in the 2000s decade become apart of the generation of teenagers that grew up listening to pop punk music.;
Best Party Ever! (2016) Plot: A parody of the 2012 film " Project X" as well as numerous celebrity figures;
The Girl In The Woods (2017, short film) Plot: "the story of a 21 year old guy named Ryan. Ryan struggles with mental illness and has a hard time finding a girlfriend. That all changes one day when he goes to woods for his daily walk.";
Patriot of The Web ( 2017) Plot: "A biopic about the Late Aaron Swartz , an internet programmer and co – founder of Reddit who in 2011 was arrested and indicted for downloading academic journals in an MIT basement wiring closet. The film explores the prosecutorial misconduct in the case where Prosecutors Stephen Heymann and Carmen Ortiz bullied Swartz to death."
indieactivity: Talk to us about your concept on collaboration?
Darius: I think it's important. If you can work well and enjoy helping actors and actresses make the film the way you want , then you'll definitely be impressed by the final cut! Teamwork wins always!
indieactivity: How do you find the process of filmmaking as an indie filmmaker?
Darius: It's tough. But I keep pursuing my goals. I make an effort to write a screenplay. Hire actors and actresses , film it , edit it and release it.
In the end I'll make it. In the end I'll be on that red carpet in Hollywood. In the end it'll make a difference. Motivation and persistence keeps me doing this! I love it. It's also fun! It makes me feel so calm working with actors and filming a movie. And the fun part is… living in the moment and enjoying watching my film become a reality right before my eyes. That is beautiful.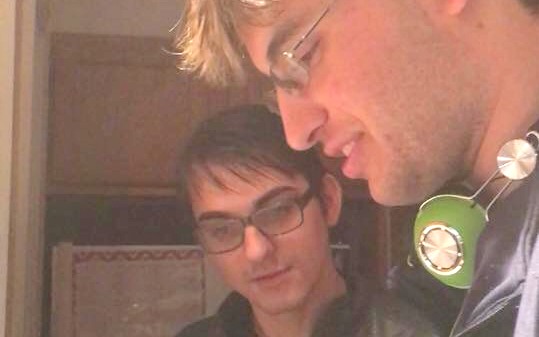 indieactivity: Describe your recent work?
Darius: The last film I made was called "Best Party Ever! It was a parody of the movie "Project X" Instead of a huge party, my film makes fun of the characters and they throw a small party. In pre- production. I do two things. Write the screenplay. And cast actors or actresses. In production The cast arrives at the set.
In my last film one actor showed up early so I did a walk through of the most important scenes in my film. I read the script to him and described each scene ( where to stand , what to say, and other things ). I feel this is incredibly helpful for me and the actors so they know what they are doing ahead of time.
I plan on using this technique in all of my future films. In post production I edit my film and save it to my computer. For marketing I use social media: Facebook and Twitter mainly.
indieactivity: What are your future goals?
Name: I plan on making films every year and doing that forever. I'm never going to stop. I love doing it. In 2017 I'm going to try an achieve two major things. Find an agent who will handle my filmmaking career. And get my films seen at as many film festivals as I can. Also I plan on going to some New York City film networking events within in the next 6 months to build more connections.
indieactivity: Tell us about what you think indie filmmaker need in today's world of filmmaking?
Name: Just do it! Nobody is going to tell you to make movies. You have to encourage yourself to do it. If you can take rejections, setbacks , going to film festivals , making movies , working with the cast and crew in a positive way, then yes! Your a filmmaker If you can do those things.
Also very important, do not try to be like other filmmakers. Create your own identity. Something that people will remember about you when you are on the red carpet at the Oscars or directing a film. Be inspired! Be yourself! That's the only things you need.
Oh yeah… and a ton of motivation. Good luck to all aspiring filmmakers!
indieactivity: Briefly write about your career?
Name: Currently , I have made a total of 4 films this year. My 5th one is planned for February 2017. When I was looking for an actor for my spoof movie " Best Party Ever!" , I found Anthony Brian Carignan. When I was on set with him, he was a natural actor. I was amazed. He was very fun to work with. Rosanna Nieves who is also in my film , she is incredible! She followed all my directions precisely. These two in reality don't even need a script. They can improvise anything! It's amazing!
My career really took off in a good direction that day because I learned how to work with actors / actresses without feeling anxious. I'm not always good with meeting new people but now it seems like it's magic for me now. Meeting new actors and actresses is so awesome!