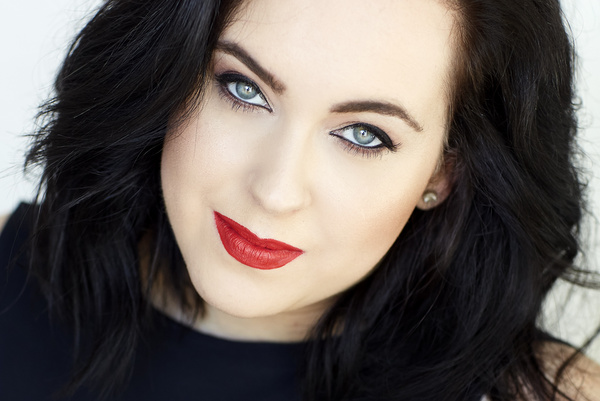 Sarah Bostock's first time on stage was probably when she was 4! She started dance classes near where she lived in North Wales, when Sarah was 3, and with that came annual performances at the local theatre. However, her first acting experience happened when she was 9 – Sarah's (then) 7 year old brother Alex and her were asked to be in an advertisement for Wales. They performed a scene on a beach with actors playing their parents, and she had to look very happy with the sandcastle she had just built, then her cheeky brother came along and ruined it! Which then lead to a chase across the beach! It was lots of fun and it was so weird to see themselves on the Television afterwards!
indieactivity: Did you study acting?
Sarah: I studied drama at A level and then went to Merseyside Dance and Drama Centre (college). I had always planned to be a choreographer so that's why I went to a very dance orientated college. In my first year however, I really fell in love with acting and found it was I was better and more confident with it than dancing. In my teens I had shown an interest in acting but had been told it wasn't going to be an option for me as I lacked the training. However, my drama teacher at the college was very enthusiastic about my acting and we decided that should be my focus rather than dance.
Initially, my peers weren't very supportive at all about this as I would leave many dance classes early to make room for the extra drama lessons. I told my drama teacher about the nasty comments I was getting and one day in the drama class with the rest of my year, he asked me to perform one of my pieces I was rehearsing for an exam. It was a monologue we had created from The Crucible using Elizabeth Proctor's dialogue with John and at the end of the scene I was in tears and on the floor sobbing and I remember the room was silent.
https://t.co/haEp7aET4i
My little "warriors" aren't in Woolworths this week though, they're @LondonTheatreNX 8pm in #BattlingLewishamPlay pic.twitter.com/gh85HigO4E

— Sarah Bostock (@MissSarahLovely) October 24, 2017
I looked up and saw most of my classmates in tears and then they all applauded me – That was the moment I knew this was what I was meant to do and fortunately it seemed my peers agreed!
indieactivity: What acting technique do you use?
Sarah: I generally use method acting in my performances and am a huge fan of Lee Strasberg's theories – it's the psychology behind a character that interests me most, the creation of a character's personality and why they do or say anything in the story. I also think a huge portion of acting is re-acting. When reading a script before rehearsals start, I think about the character's background, what brings them to where they are now and why they behave the way they do. I will get a rough idea of how I'll deliver the lines based on the director's description and on the lines/actions of the other characters, but then that can all change once in rehearsals as the other actors may perform their roles very differently to how I envisioned.
One of my favourite improvisation exercises which helps with this (for two people) is: one person starts the scene by standing in random position, the second person joins them and has to begin the dialogue based on whatever comes to mind when they see the first person. Regardless of what that first person was thinking of when they assumed the position (could be and usually is very different to what the second person is thinking of), the first person has to go along with the scene the second person has created.
I think it's important (on request of the director) to be able to adapt your performance to the performances you were working with to maintain the authenticity of all the characters in the story.
indieactivity: Do you take courses to improve your craft?
Sarah: I try to attend as many workshops as I can fit into my schedule and looking to take up some regular classes again this year – thanks to dancing I have it firmly ingrained in me that "practice makes perfect"! I will always keep learning and developing because I'll ever hit a point in my life where I think I know all there is to know about acting and that's a good thing! Always new things to learn and experience in this line of work – that's one of the reasons it's so exciting!
indieactivity: What acting books do you read?
Sarah: Some of my favourite books I go back and read again and again are Everything You Always Wanted to Know About Acting (But Were Afraid to Ask, Dear) – West End Producer, Michael Caine: A Class Act – Christopher Bray, Respect for Acting – Uta Hagen and An Actor Prepares – Konstantin Stanislavski.
indieactivity: How do you keep fit as an actor?
Sarah: I go to the gym 4-5 times a week for mainly cardio and some weight lifting and I try to walk as much as possible each day – physical activity not only is good for my physically but it makes me feel great mentally too. I also read, go to the theatre and watch films as often as I can as these activities are great for relaxing and enjoyment and are a continual learning experience for my craft.
indieactivity: How do you prepare for a role?
Sarah: I talk to the directors as much as possible about their thoughts on the character and the characters of those that my character will be interacting with. I then read the script over and over as soon as I get it; I want to learn the lines as quickly as possible to make rehearsals easier and concentrate more on my characters physical attributes, blocking scenes etc.
indieactivity: How do you create a character from a script into a person?
Sarah: I brainstorm. I generally will just write on a piece of paper the character's name in the middle of the page and then around that I write the words the director and writers and other crew/cast have used to describe the character, this helps keep me focused. Then I read through the script and make lots of notes about my character based on the story, their background, the interaction with other characters etc; at the same time, using these personality (and physical if already identified) attributes to work out how the character presents themselves physically – i.e. how do they sit, stand, walk etc.
indieactivity: How do you stay fresh on a production set?
Sarah: I won't drop character if it's a short break for a re-take etc – I usually find it too hard as I really get in the moment, but when it's a break for more than a few minutes then I will drop character but I'll either interact with the cast and crew or go through my lines.
indieactivity: Describe a memorable character you played?
Sarah: In 2011 I got to play a detective (see photo above) called "JJ Deuce" in a short film called "Takes Another" by Paul Drew director of Variant 313. This is one of the most memorable roles because I was initially cast to be a small character in this film which was to be devised, filmed and edited over one weekend for a 48-hour Sci-Fi film competition.
The person they had cast to play the lead didn't turn up so I was asked to step in! It was set in a future where stereotypical roles are reversed so I had a young man coming to me, a slightly harsh, aggressive but well known and brilliant detective to help find his missing sister who they believe is kidnapped by an evil scientist! It was great to play a role that is so standardly played by men plus it gave me experience with guns and sugar glass.
I also really enjoy Sci-Fi so it was a chance for me to 'get my geek on'!
indieactivity: Explain one creative choice you took on set?
Sarah: I once played an 'Angel of Death' for a short independent film – it was such a great character! She was egotistical, dominant and a little bit psychotic! There was a scene where she has the protagonist tied to a chair and she is telling him he's going to get what he deserves for all his misdeeds but of course she isn't a particularly nice character herself. In the first rehearsal, the director asked me to make this character quite unpredictable.
In the beginning of the scene she introduces herself to the protagonist so I performed these lines in a very loud, dramatic and 'diva' kind of way. Later in the scene she tells the protagonist how he will suffer for all his misdeeds and so I straddled him on the chair, and whispered the words to him with a smile on my face. The director loved this first run through and asked me to keep it the exact same way for the filming!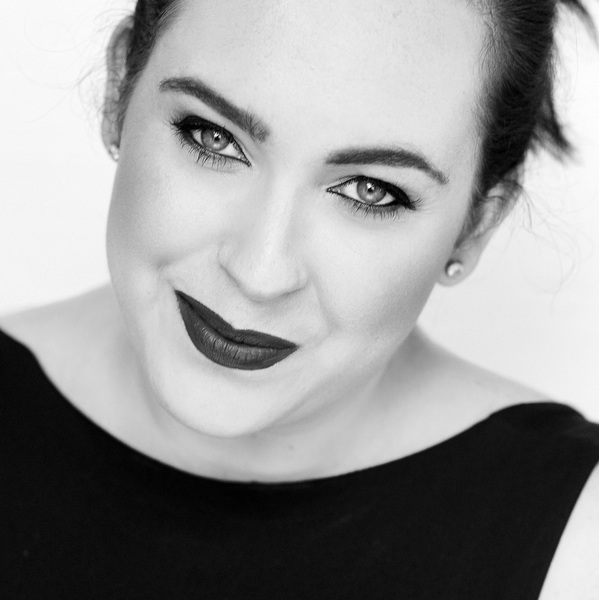 indieactivity: What do you want most from a director?
Sarah: I generally prefer a director who gives a lot of direction – it's their story after all and in a way I'm their puppet! But I have worked with directors who get caught up in the moment of the filming that they lose track of important things like continuity – that's fine if that happens but they should listen to others and acknowledge when they're making an error. So, lead confidently but take feedback!
indieactivity: What actors do you long to work with?
Sarah: Oh! There are far too many to list! But top ones are probably Dame Judi Dench, Dame Helen Mirren, Jennifer Saunders, Dawn French, Joanna Lumley, Julie Walters, Melissa McBride, David Tennant, Sir Patrick Stewart, Bill Nigh, Peter Dinklage, James McAvoy, Hugh Laurie and Andrew Lincoln. If I had to pick just one, I would say Patrick Stewart.
indieactivity: Why?
Sarah: Patrick Stewart because I have seen him on stage and on screen, he is a sensational Master of this craft so I would learn so much from him plus he has a fantastic sense of humour and believes in equality for all so I think I would thoroughly enjoy working with him.
indieactivity: What advice would you give to actors?
Sarah: Never think you're as good as you can possibly be – always try to better yourself through classes and new roles and always take advice/feedback (good and bad) when it's given and use it to make yourself even better. I think this is true in any career though – the minute you think you're the best is the minute you stop trying.
indieactivity: Briefly write about your career?
Sarah: "Changes" ("Claire" Lead) – Short Film – this is the most recent role I've played and this has been one of the most emotional – all about emotional and mental abuse within a relationship. "Young and Costly" ('Melissa' – Lead) – Web Series, Linkup TV – the concept was good and the cast were great fun and talented so it's a shame it never got past the pilot stage. "Code of Comedy" (Various speaking roles) – Comedy Sketches, Shaddow Group Productions – this was lots of fun and got to work with some real comedians, some of the sketches are on YouTube.
"In Her Eyes" (Monologue) – Collection of Monologues, Shaddow Group Productions – this was a great piece to do about disability which again was quite emotional to do- YouTube. "Angels of Brick Lane 1-3: The Five" ('Polly' – Lead) – Independent film, Alvema Productions  – these are the films in which I played the "Angel of Death", it was incredibly low budget but I loved the character. "Alex Zane Pops Out" ('Cheryl Cole') – Channel 4 Comedy Show (Pilot) by Silver Bullet Entertainment Ltd – this pilot was played on channel 4 and then was on 4oD for some time, now you can find it in my showreel. "Takes Another" ('JJ Deuce', Lead role) London 48-hour film competition – Written & Directed by Paul Drew, Variant 313 – as mentioned earlier – this was a great role to play and the whole film created and finished in one weekend!
I've also done a lot of theatre, most recently this includes "Long is the New Short" ('Diane', various other characters and I directed a sketch) Selection of Plays, Budhabit Productions – This was such a great production to be involved in as it gave me an opportunity to direct a piece as well as perform. There was a range of actors from amateur to professional involved which made it a very inclusive production. "Dead Static" ('Kammy Langdon') Fringe Play, ManMoth Productions – this was my first voice over work something I'd like to do more of in the future. "Road" ('Carol' – Lead and I was also the Choreographer, Makeup artist & Head of Costume) Fringe Theatre, Pete Glover – This was a great play to be involved in – Carol is just a fun but challenging character to play and I got to use my dance experience as well as my other backstage skills.
I graduated with Merit from Merseyside Dance and Drama Centre in 2007 where I took various performing arts exams including the Gold LAMDA award and many advanced ISTD dance exams. I have done a lot in my career so far but there's so much further to go and I'm excited about the future.
---
Spotlight | Casting Call Pro | Facebook | Twitter | YouTube