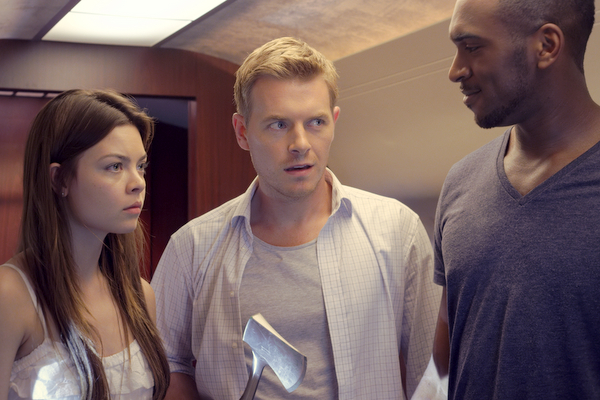 Skybound is director Alex Tavakoli's latest effort. The Miami native has set the sky as the limit. From SP Releasing, experience 'The Flash's Rick Cosnett this November with Skybound, out on VOD from SP Releasing!
In Skybound, Flight Plan meets Non-Stop in director Alex Tavakoli's airborne sci-fi action-thriller that sees some of today's hottest young stars battling more in the air than just turbulence!
Synopsis: Five plane passengers are unable to land after a mysterious disaster happens on the ground, but they may be in worse danger than they thought when a stowaway is discovered on board carrying a dangerous secret.
The Five friends on a small airplane mysteriously lose their radio connection on a trip from New York to LA. As they continue their flight, they're forced to assume that a major disaster happened on the ground. They discover a stowaway, Erik, who urges them not to land at any cost. Before they run out of fuel, they must find out the truth.
Scarlett Byrne (the Harry Potter series), Gavin Stenhouse ("Black Mirror") and Morten Suurballe ("The Killing") co-star alongside Rick Cosnett (The Flash) in Skybound, repped by High Octane Pictures, out 11/7.