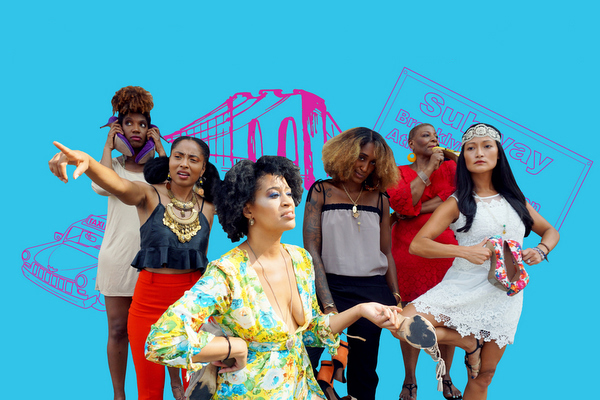 Brooklyn, NY – Fk'd Up & Fabulous Crowdfunder Release! The anticipated web series Fk'd Up & Fabulous has  released their crowdfunder campaign and filming shortly thereafter. Their goal is to raise $16,000 to help with the cost of the production, to include filming, postproduction, paying the cast and crew, etc.
Support the Fk'd Up & Fabulous on Indiegogo
The glamour of Sex in the City, the raunchiness of Chewing Gum, with Brooklyn as their backdrop. Love, Alana, Koral, Julia and Yaya are taking on real life and love, (games or naw) in what is becoming gentrified Brooklyn, and when life life can go from Fk'd Up to Fabulous in a New York minute, it's best to have your
Kaili Y. Turner is a Nipmuc Native American. Some of her credits include: The HBO award winning short film "The Cycle", "Broken" a one woman show by George Cameron Grant. Kaili is also a writer/Actor for the sketch troupe American Candy, Co-Founder of Colors of Community, as well as, an alum of UCB.
Kaili Y. Turner is the creator and Lead writer, Fari Nzinga serves as co-writer, while Michele Baldwin is the unit producer and Martin Balaguer serves as Assistant Director on the fabulous production team!