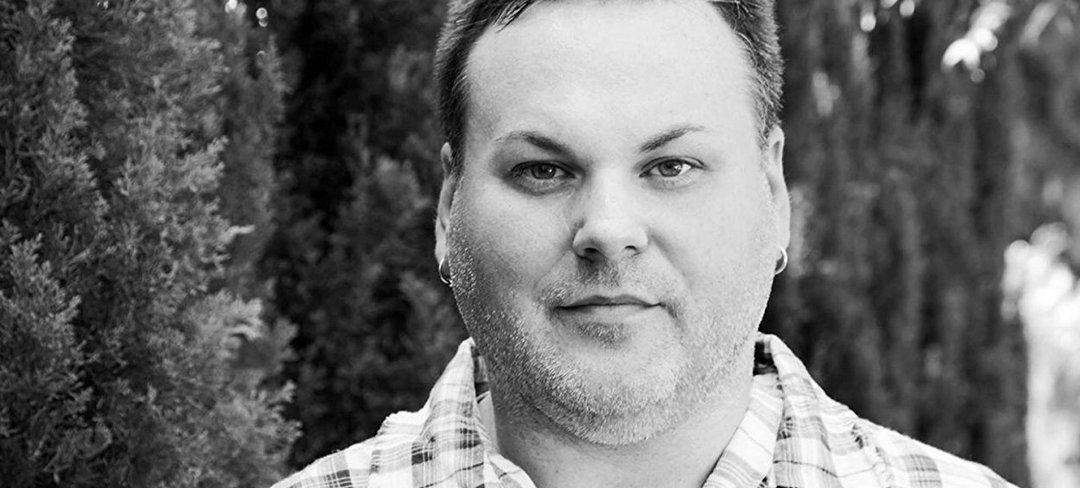 Robert Hensley is a Los Angeles-based writer and director. He is a published author and screenwriter. With over two decades of experience working in theatre and film, Robert's growing interest in storytelling and writing was fostered by his experiences on a production set.
Robert Hensley's first produced screenplay, "Texas Toast" (short film), was produced by Alyson Fouse and directed by Chane't Johnson. He has written, directed and produced short films, including teaser scenes for two feature length projects: "Home to Roost" and "A Moment". His short, "The Taste of Salt" (which is the interview focus), has screened and won awards at several festivals.
indieactivity: Give a background of your personal experience with the story, writing, production and marketing
Robert: I've been working in the entertainment industry in various vanity positions – costume designer, makeup artist, hair stylist – for nearly twenty years. My first interest in writing was for the stage. Screenwriting was an organic extension of playwriting. I became interested in producing while working on a friend's webseries and during the production of the first short film I'd written – Texas Toast. Over the years, I'd worked in various positions related to marketing and public relations, and now, it seems all these experiences have come together for me as an indie filmmaker.
indieactivity Did you start writing with a cast (You or any) in mind?
Robert: In general, I try not to write with an actor in mind. I may borrow mannerisms or a particular tone from someone I know, and then when someone reads the script, they say, "this character reminds me of so-and-so!"
indieactivity: How long did you take to complete the script? (Do you have a writing process?)
Robert: The screenplay for The Taste of Salt took me a few days. I had visited Bombay Beach with some friends on a day trip, and I became a little obsessed with the locale. I started doing some research about the town and the area, and the story started to come together. The actual screenplay took a few hours to commit to paper.
I suppose that's my process. I spend a lot of time thinking about the story, ruminating on the characters, getting a feel for who they are and how they interact. I don't really outline. When I sit down to write the screenplay, the story is pretty concrete in my head. I've been telling the story and hearing the dialogue in my head for a while before I commit it to the page.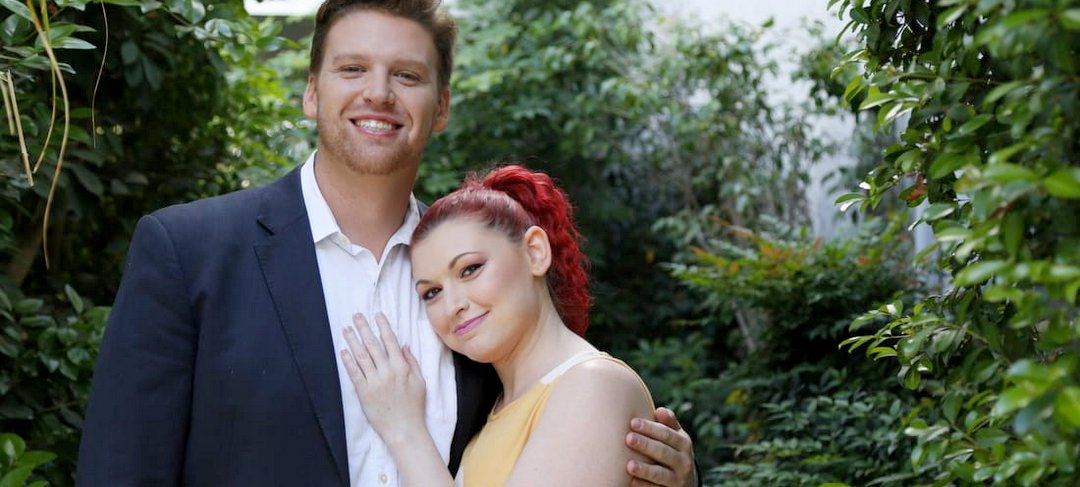 indieactivity: When did you form your production company – and what was the motivation for its formation?
Robert: I haven't formed my own shingle as of yet. It's something I have in the works, but until there is a feature film with a substantial budget to warrant the corporate shield a production company would provide, it hasn't seemed necessary.
indieactivity: During production, what scene (that made the cut) was the hardest to shoot?
Robert: The Taste of Salt presented some unique challenges, but honestly, we had a fantastic experience with the shoot. I would say the hardest part was the long drive to the location, and keeping morale levels high until we were able to stretch our legs and execute what we had planned.
indieactivity: What works better in this latest production that mightn't have worked so well in the last one?
Robert: On my previous project, there were some critical – and simple – mistakes made, which made it impossible to complete the film. I spent a lot of money trying to rectify the issues, but contrary to popular belief, not everything can be fixed in post. I was more mindful this time around – more attentive to what challenges might arise and prepared to face those challenges as they arose.
indieactivity: You produced and directed the film, what measure of input did it take to don these hats?
Robert: Being an independent filmmaker often requires a balance of business and creative. The organizational part of it – budgeting, paperwork, planning – is all the work of the producer. The creative aspects – shot lists, storyboards, discussing the tone with the cinematographer – falls to the director. It felt like I was switching hats a lot, but I had a co-producer who took over all the logistic stuff on the days of the shoot, so I could focus solely on being the director.
indieactivity: Is there anything about the independent filmmaking business you still struggle with?
Robert: I struggle most with finding funding. It's something which still eludes me – how to connect with the money. It's getting better and I feel more confident about reaching out and building those relationships.
indieactivity: Where do you think your strengths line as a filmmaker?
Robert: It sounds so throwaway, but honestly, I have to say being organized. As a producer, a director – you have to be organized. There can't just be an idea, a concept, there has to be a plan to execute it.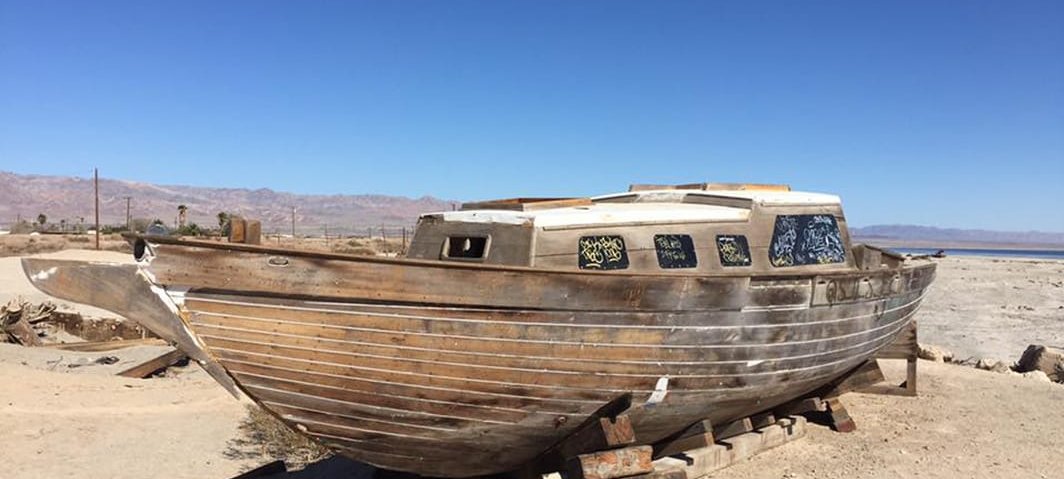 indieactivity: Let's talk finance, How did you finance the film?
Robert: For the most part, The Taste of Salt was self-funded. The bulk of our production budget came from my savings account. Two of my producers also put up funds, and then we did some "friends and family" funding to cover the travel expenses of getting to the location and feeding the crew. The cast and crew worked on a deferred a contract, which helped to minimize the costs.
indieactivity: How much did you go over budget? How did you manage it?
Robert: All said and done, I actually spent less than I had originally projected for the project. There were some unforeseen expenses along the way, but by taking the time to get quotes and compare pricing, I still didn't spend as much as I thought I would.
indieactivity: How important is marketing? Do you think a project can make any dent without it these days?
Robert: Marketing is incredibly important. As indie filmmakers, building an audience is as important as the content you're creating. No matter how great it looks, sounds, or the acting may be, if there's no one to see it, then it's all for nothing, right? I think reeling in a celebrity or a notable character actor can help a project make a dent without a lot of extra marketing, but still, if you're going to invest the time and money on a "name," you should spend the time and money to let people know about it.
indieactivity: Can you tell us about your marketing activities on the project – and how it's gone for you?
Robert:: I started creating an online presence during pre-production – a website, social media outlets – and then I kept updating throughout the shoot. Then, came film festival submissions. We focused mainly on local festivals. I spent a lot of time making sure our submission information was organized, well written, and all the assets they recommended were provided – location stills, film stills, production notes, etc. After securing distribution representation, the efforts have continued, submitting the film for shorts reviews to make more people aware of the project. It's gone well. The response has been wonderful thus far. I feel the work has paid off in building a base audience for the short.
indieactivity: What do you hope audiences get from your film?Robert: First, I hope audiences are entertained. Second, I hope they connect with the humanity of the story. Finally, I hope they are intrigued by the Salton Sea – the beauty of the landscape, as well as the strange and grotesque natural history of the locale.
indieactivity: What else have you got in the works?
Robert: Currently, I have two feature film screenplays in development – Home to Roost and A Moment – both of which I hope to direct. I am developing more short content for my YouTube channel, and networking with production companies as a writer-for-hire.
---
Robert recently published a collection of short screenplays, Short Attention Span. Robert's latest short film, "A Mother's Love", can now be viewed on his YouTube channel.
---
Website | IMDB | Facebook | Twitter | Instagram  | :LinkedIn | YouTube