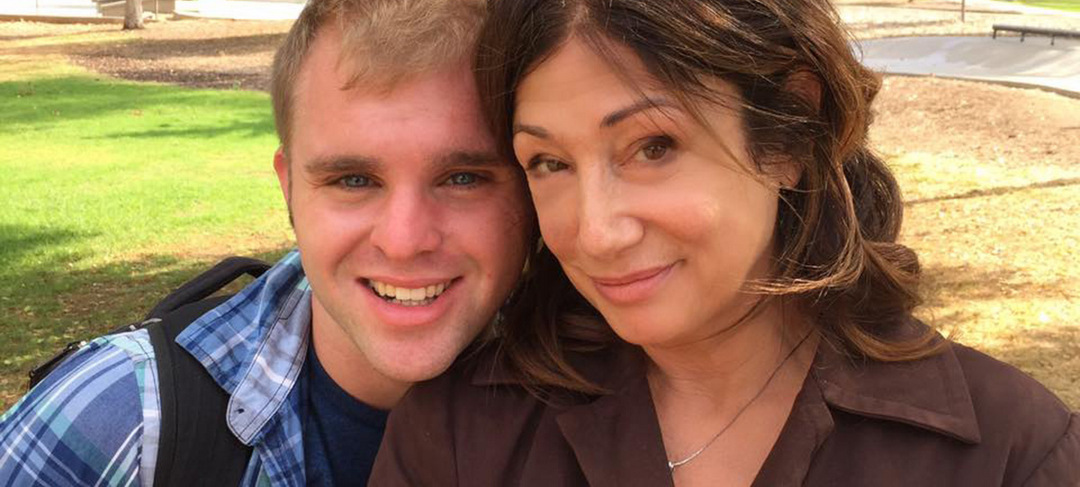 Robert Hensley is a Los Angeles-based writer and director. He is a published author and screenwriter. With over two decades of experience working in theatre and film, Robert's growing interest in storytelling and writing was fostered by his experiences on a production set.
Robert Hensley's first produced screenplay, "Texas Toast" (short film), was produced by Alyson Fouse and directed by Chane't Johnson. He has written, directed and produced short films, including teaser scenes for two feature length projects: "Home to Roost" and "A Moment".
Robert's latest short film, A Mother's Love, can now be viewed on his YouTube channel.
indieactivity: What is your film about?
Robert: A MOTHER'S LOVE is a "slice of life" short. It is a family drama; the first face-to-face meeting between a mother and her teenage son since she left him with his father. The story was the result of a free-writing exercise, and was nearly forgotten in a miscellaneous file on a hard drive, until it was discovered again and put into production.
indieactivity: Tell us about the festival run, marketing and sales?
Robert: A MOTHER'S LOVE was produced as an exercise in guerrilla filmmaking. There was never an intention for it to be submitted to festivals. The goal was to finish the project on as limited a budget at possible, and for it to exist online.
The cast, consisting of veteran stage and screen actor Veronica Alicino and fresh face Logan Vamosi, both had incredibly limited availability, and any marketing concepts for a drawn out campaign were not amenable. Alicino was in post on a film on which she was a producer, and Vamosi was leaving town to record several tracks for an upcoming album.
With limited marketing and social media outreach, the short has viewed over 1200 times and garnered a hundred likes in its first three days on YouTube. It started with an email campaign, letting close friends and family know about the project, when it would post to YouTube. The cast and crew agreed to send at least ten emails. Then, a follow-up email contained the viewable link and introduced a list of ways in which they could help spread the word about the film.
Meanwhile, on social media, cast and crew began posting images and sharing information about the forthcoming premiere date. There was a concerted effort by all involved to tag each other and utilize the same hashtags as in previous posts.
indieactivity: Do fill in the 'Dramatic Feature' below [Enter the answer in phases, and or in a half-sentence]
Robert:
1. Director: A MOTHER'S LOVE was written, produced and directed by Robert Hensley.
2. Producers:
3. Budget: The total production budget was $200.
4. Financing: The short was self-financed.
5. Production: This was a one-day, guerrilla shot on location in Los Angeles.
6. Shooting Format: A MOTHER'S LOVE was shot in HD on a Canon 5D.
7. Screening Format: The film is  currently only available to view on YouTube.
8. World Premiere: A MOTHER'S LOVE made it's world premiere on Robert Hensley's YouTube channel on  Monday, October 23 at 8:30 AM PST.
9. Awards:
10. Website: More information about the film can be found at www.amotherslovefilm.weebly.com.
indieactivity: Give the full Official Synopsis for your film?
Robert: High school senior Marshall is nervous to see his mother again. She left his father – and him – six months ago. He is hurt, angry, and confused. Newly divorced Belinda is excited to share a special place in the park with her son, but she doesn't realize how much her actions – and her silence – have affected her son. The rift between them can only be healed if she can tell him the truth and get him to stand on his own.
indieactivity: Development & Financing?
Robert: A MOTHER'S LOVE was written as part of an exercise in free-writing, and as such was not given much consideration for production. It hadn't been a story with context or much backstory, but a rambling dialogue between a mother and son. However, after being rediscovered in the miscellaneous files of his hard drive, Hensley began to flesh it out, adding a location, giving more thought to who these characters were and what would compel them to meet and have this particular conversation.
Once the screenplay was finished, it was sent to cinematographer Jason Lange for consideration. He and Hensley had collaborated before on several projects, including the award-winning short film THE TASTE OF SALT. With Lange on board, Hensley began thinking about actors, and immediately contacted Veronica Alicino, who read the screenplay and came back with interest in playing Belinda. The next hurdle was casting her son.
A casting session was held in Los Angeles. Actors who'd submitted online, and several who were invited to audition, read for the role of Marshall. Danielle Inks, one of the producers on THE TASTE OF SALT, was enlisted to assist with the casting session. The choice came down to two actors, and Logan Vamosi was cast in the role.
With a few hundred dollars in his pocket, Hensley began planning the shoot. It was an abbreviated production schedule. After the casting session for the role of Marshall, the shoot took place within two weeks. There was a Wednesday morning read-through, a Saturday rehearsal on location, and then a single day of shooting on location the following Wednesday.
Post-production was done remotely. The footage was transferred to Abby DeHaan, an editor in the Midwest with whom Hensley had worked before. She made short work of the initial edit, and then for several weeks, notes were given via email until the short was picture-locked. The final cut of A MOTHER'S LOVE was uploaded to YouTube and checked for any issues before making its world premiere four weeks from the date it was shot.
indieactivity. Production?
Robert: The production schedule was based mainly on the availability of the actors. Alicino was knee-deep in post, and preparing for a round of test screenings on a feature film she'd produced. Her schedule was spotty at best. Vamosi was scheduled for recording sessions out of town and if we did not shoot before he left, we'd lose him for a month, at which point Alicino would be out of town. Therefore, the schedule had to be abbreviated and things had to progress quickly.
There weren't production deadlines. Things were moving too fast for those. There were production hurdles, which had to be jumped as the team rushed toward the day of the shoot.
A MOTHER'S LOVE was shot on location without permits or insurance. The production was met with challenges along the way, such as an annual festival in the park on the day of the rehearsal and a Thai Chi class on the morning of the shoot. There was no lighting kit. Lange shot with natural/available light and a reflector board. Sound was a camera-mounted shotgun microphone.
The shoot went smoothly and without much fuss. The rehearsal several days prior helped streamline the process. The blocking was in place and the production could keep up a fast pace moving from one area of the park to the next. From start to finish, A MOTHER'S LOVE took four hours to shoot.
indieactivity: The Release?
Robert: A MOTHER'S LOVE was released as an exclusive video on the filmmaker's YouTube channel. With a simple, grassroots marketing strategy, the film earned over a thousand views and a hundred likes in a short amount of time. Additionally, the cast and crew saw an increase in their social media numbers. There are still opportunities to share the short on additional online platforms.
indieactivity: Advice from the Filmmaker?
Robert: "Be organized. No matter the budget or the size of the cast and crew, stay organized. Having a plan and knowing how to execute it efficiently is essential. Spend more time on pre-production, so you can enjoy production, and have less stress during post! A production is like a seam, if it starts to unravel at the top, it'll keep unravelling all the way down."