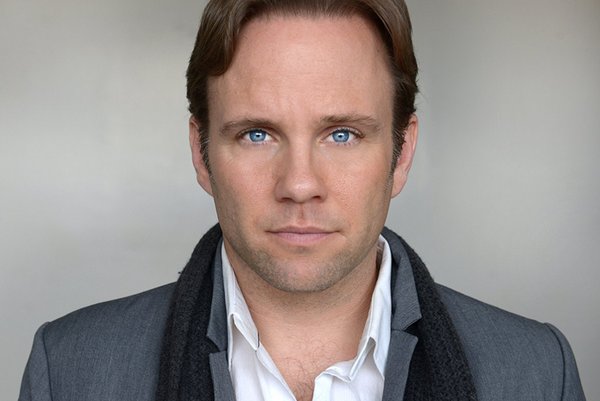 Andy Gates' breakthrough was in the film The Cleaning Lady (2005) and his big stage debut was back in 1990 at ACT's annual favorite 'A Christmas Carol'. Since then he's made a living from playing the 'everyman' in numerous films and television series, with his latest film The Blessed Ones – out now on VOD and DVD via Wild Eye Releasing – currently racking up good reviews.
The Blessed Ones is about a doomsday cult that prepares for the apocalypse by organizing a mass suicide in their remote desert compound, while two dissenters attempt to escape across the wasteland.
indieactivity: When did your film career kick off, Andy?
Andy: It's an ongoing process! My first feature film was in 2002, lots of student films and some shorts before that.
indieactivity: Since your beginnings, who have you enjoyed working with the most?
Andy: I'm impressed with so many actors that I have the good fortune of working with regularly, some of whom I'd been watching on and off for years like Lance Henricksen and others are the too many to name lunch pail carrying thespians that are inspiring because they are inspired, and it makes me want to raise my game when I am lucky enough to get to play with such actors. Cerris Morgan-Moyer comes to mind as someone I've worked with recently that blew me away.
indieactivity: When did the journey on "The Blessed Ones" begin?
Andy: My creative and producing partner, Patrick O'Bell – also the film's director – showed me a documentary about the heaven's gate cult from 1998 that detailed the personalities of its leaders and chronicled their beliefs and ultimate demise – it is fascinating stuff, and it got us thinking about that as a backdrop for a thriller centered around escapees of a similar and fictional cult. At the time we were struggling with financing a horror movie we had hoped to shoot (and still do!) so we pivoted to this which we felt we could make for a lot cheaper.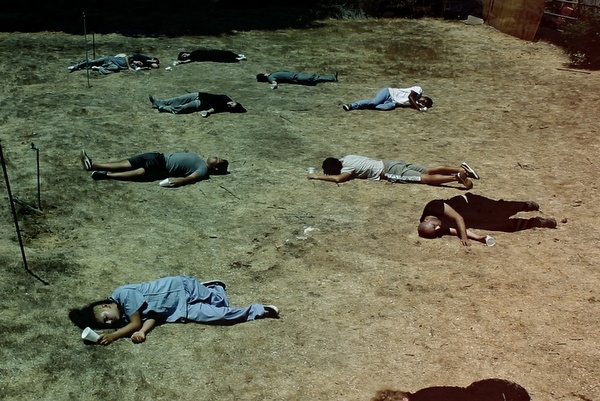 indieactivity: How would you describe the tone?
Andy: The tone is very moody and psychedelic to represent the descent into madness of some of the main characters. It also has a meandering quality, in a good way I think, that represents the fact that he (Spencer, my character) is literally and figuratively lost for much of the movie. I've always said that this is a movie that I would love for David Lynch to see as I think that he'd appreciate what we're trying to achieve – so if anyone out there knows him please feel free to forward it along!
indieactivity: Tell us about working with Patrick O'Bell on this one?
Andy: He was a tyrant! Seriously, he is very collaborative and actor friendly. I haven't met many people that are more open to ideas than he is. He also is quite mild mannered and has the patience of a saint. He's a very generous director.
indieactivity: How collaborative was he? Was he open to ideas?
Andy: He's so open to ideas that we would often allow (myself included) other actors to improvise takes that strayed far from the script. All within reason of course. Some real gems were discovered as a result although it did complicate editing, luckily Patrick does all of that. He's a hands on dude.
indieactivity: What's next for you?
Andy: Patrick and I continue to collaborate with our company Lost Order Films. We have two films in production right now; one is a slasher called DEPARTER and the other is a dark comedy called THE INHERITANCE. I act in both in addition to produce and write. It's funny, I love horror so much but I am probably not a good poster boy for the genre because I look like a soccer dad. The comedy genre is something I am very good at and enjoy, so I keep mining material and carving out that specific genre that is mine alone, or close enough.
I worked on a horror/comedy last year that is coming out soon called GARDEN PARTY MASSACRE by Gregory Blair that is right up that alley, I am super proud of that film. And another film that I just completed this year called FANTASY which is a quirky drama about a struggling couple – that was an amazing experience, I am blown away by how good that film is.