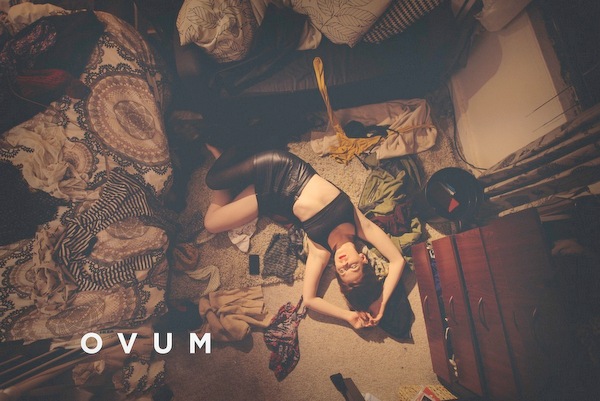 Synopsis: OVUM is a provocative dark comedy about a quirky actress who tries method acting to approach a role and is drawn into the shady world of egg donation clinics and the characters who populate them: from unscrupulous doctors with mind bending fertility drugs to the model donors and a notorious faded movie star who wants our heroine's OVUM at any cost. But things are not as they first appear in a world where wealthy couples seek to buy the perfect designer egg. Is more at stake than just a role? What is the true worth of a human egg?
'OVUM' a Provocative Dark Comedy/Drama Debuts On Digital, VOD & DVD April 11
Logline: An offbeat young actress who will do anything for a part, ends up giving up a part of herself when her method acting exercise goes too far and she ends up selling her eggs.
---
The idea for OVUM came to me when I was flipping through the pages of Backstage. Next to casting notices for student films and Off-Off-Broadway plays, I noticed a picture of a group of beautiful, glowing young women and an ad that read: Do something meaningful. Help a woman in need. $8,000 Dollars.
I remember thinking, here they are marketing a dangerous and experimental vanity procedure to fledgling actresses who are more often than not desperate and financially impaired young women. Ultimately I discovered that the in vitro fertilization process can be potentially more affordable than the sometimes exorbitant adoption fees in New York State. The whole issue wasn't black and white and I felt compelled to explore the questionable moral gray area of financial compensation in exchange for human life. Could an audience relate to a self-serving female character who sells her eggs?
I wanted to rebel by creating a profoundly flawed heroine who could provoke conversation about eugenics, performance art and reproductive rights. Can one go "too far" for their art? Egg donation is a largely unexplored taboo topic and that seems to get under peoples skin. I ended up donating my own eggs multiple times to fund the film.
In addition to Sonja O'Hara, OVUM stars Hassan Johnson ("The Wire"), Katie Morrison ("Donnie"), Jaspal Binning ("Brown Nation") and Rutanya Alda ("The Deer Hunter"). It is directed by Matt Ott, with Dan McBride as editor and director of photography. The film is produced by Vincent Petrosini, Anna Lauren Farrell and Sonja O'Hara. Jeff Forbes, Jack Turner, Kris Frank, Elyssa Lyn Rabinowitz, Jaspal Binning and Karin Agstam executive produced.