By Oladapo Bamidele | Follow Oladapo on Facebook, Twitter, Instagram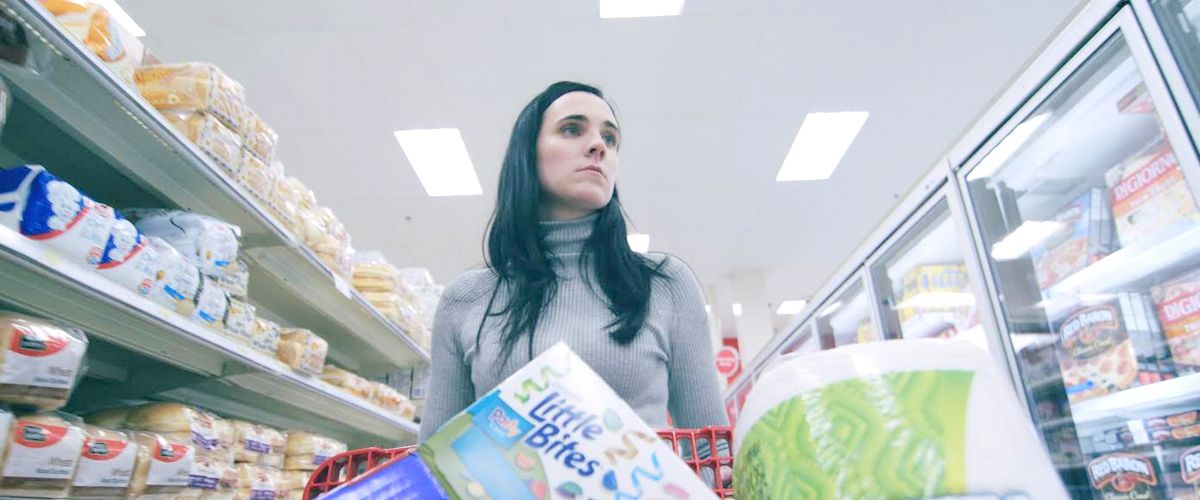 indieactivity: Introduce your film briefly?
Jeremiah: PICKUP is a short film about a female sex addict whose seemingly perfect domestic life is unraveling. Its eerie and unsettling, a 21st century alienation tale, but one told with quiet understated compassion.
We've been favorably compared to the British dark sci-fi show BLACK MIRROR, which makes us happy. We've screened throughout Europe (France, Spain, the UK) and are about to premiere on June 21 in NYC at the Soho International Film Festival.
indieactivity: How did you develop 'your film'?
Jeremiah: The largest development process was in the script stage, which doesn't happen as often as it should with independent films.
Mandy Evans (who plays Megan, the lead role) hired the screenwriter Jessica Blank before I was on the project, knowing Jessica would come at the material from a place of guarded empathy and honesty.
I knew Jessica's work as a playwright. Her best known work is THE EXONERATED, which had a rotating cast including Susan Sarandon, Danny Glover and Brian Dennehy. Its a powerful work about prisoners exonerated from death row, based on interviews with the real life people and dramatized in their words. Jessica has a commitment and an integrity and a fearlessness in her storytelling that made her a great choice for PICKUP.
When I received the script, I genuinely wanted to honor her text, which was incredibly visual and personal. By not begging for sympathy, it made me love the characters in all their messy complexity.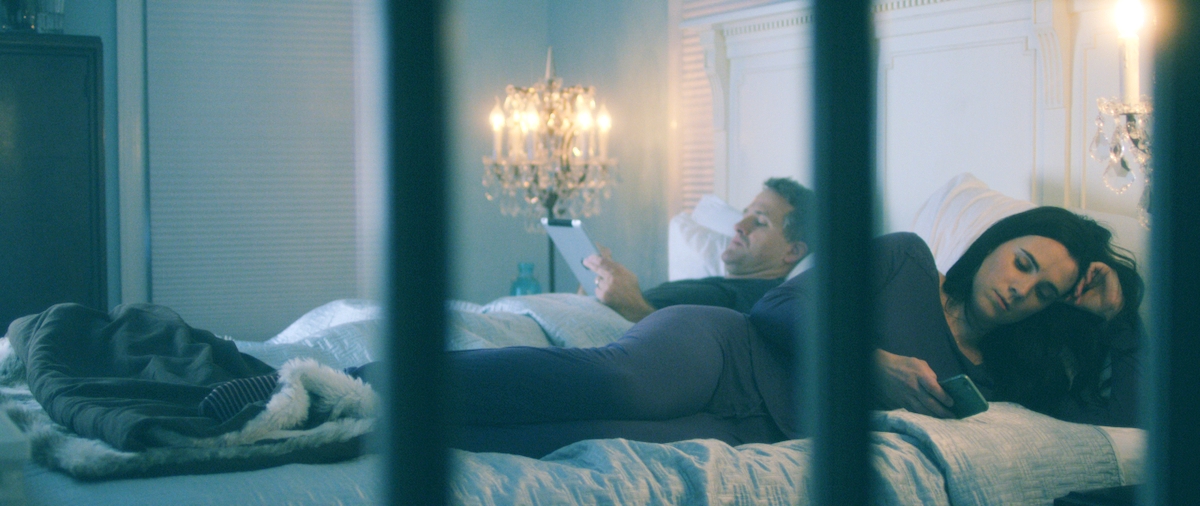 indieactivity: How was it financed?
Jeremiah: We had a few producers but Mandy Evans essentially took this project and carried it from start to finish. She has an amazing force of will. Tremendous strength.
indieactivity: How long was your pre-production?
Jeremiah: About two months of casting, location hunting in Montclair, NJ and crewing up. I remember seeing tons of children for the role of Liam, but we were amazed by the first one who auditioned. Griffin Robert Faulkner was five years old but had a beautiful old soul. His mom and dad are terrific working actors and he wanted to see what it was like. He committed to our acting games as much as he committed to playing with his toys, and he was like that for the entire shoot.
We nicknamed him Daniel Day-Lewis because his ability to concentrate and live in the world of the movie was huge. He's gone on to be in commercials and IT COMES BY NIGHT starring Joel Edgerton. He still loves acting. A remarkable young man.
indieactivity: What was your rehearsal process and period?
Jeremiah: I was fortunate enough to have worked with some of the actors before, and got to rehearse with a bunch of them. We trusted each other. Mandy set the tone: prepared, fearless, thoughtful, honest. My kind of actor. I had the most time with her, and a shorter time with everybody else.
We hired Jim True-Frost to play Ben, Megan's husband. I never met him before he stepped out of his rental car and walked on set, but he was inclined to trust us from the get-go. He was so great in HBO's THE WIRE and a lot of plays with Steppenwolf like BURIED CHILD and AUGUST: OSAGE COUNTY. It was as if we had known each other for longer, and he's such a generous actor.
indieactivity: You shot the film in days. How long were your days?
Jeremiah: It was four 12-hour days and a few pickup days along the way. Yes, pickup days for PICKUP. We had so many company moves from location to location I felt sometimes like changing the title to PICKUPS AND DROPOFFS.
indieactivity: Did the tight shooting schedule make it harder or easier? How did it affect performances?
Jeremiah: Harder on the budget. We had so much to do in such little time, which is the nature of the indie filmmaking beast. But the actors seemed galvanized by it. They truly came together as a company.
indieactivity: What was the experience like of working with such a small shooting crew?
Jeremiah: It felt intimate. I've worked with a lot of those guys before. Our grips, electrics, assistant camera were all guys I've collaborated with before. George Alvarez, Jon Carr, Dan Wang — they are super professional and no bullshit. They run a taut machine. Natasha Straley did our production design and produced the last day, and I've worked with her more times than I can count.
Our producer DT Sheridan gave a pep talk on the last day that at first I thought was a total waste of our limited shooting time. But it did the opposite. It focused the crew so you saw the whites of their eyes. And we made our day. That was a good lesson in how to rally a team.
indieactivity: The film looks stunning. How did you get such a good look when shooting so fast?
Jeremiah: Our director of photography, Eric Giovon, is a total artist. He's more than just a craftsman, he feels his way inside the scenes in an emotional and sensitive way. I've known him for 10 years and never seen his equal. He was our first and only choice. Its not the utensils in the kitchen, its the quality of the chef. Eric's work goes deep. Its not just pretty pictures, its immersed in the story. I really love him, he's like a brother to me. He has deep demons that consume him, not unlike the main character in PICKUP. He deeply understood what we were making.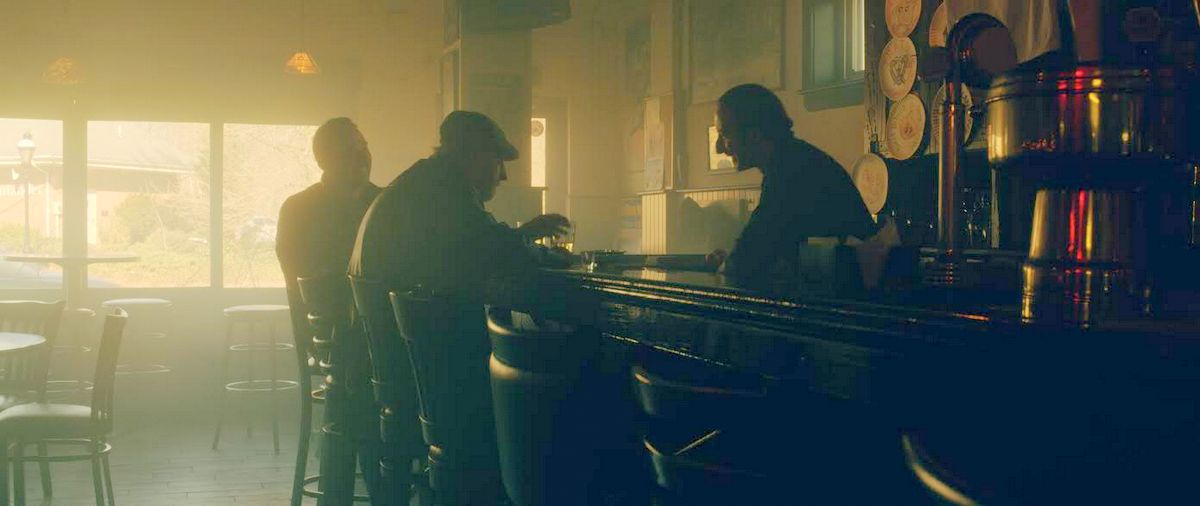 indieactivity: Did you look at rushes? On what format?
Jeremiah: We shot on the RED Epic and watched dailies on a laptop. There was very little time to sit and watch dailies…it was a sprint every day. Post was thankfully slower and our editor Katie Dillon Wedge lived in and mined the material. She's kind of like a method actor imagining herself as the character and pretending the husband was her (wonderful) husband on a day he was annoying her. Again, empathy is a keyword.
indieactivity: What were the advantages and disadvantages in the way you worked?
Jeremiah: I'm very happy with the film, and I'm not always. I've been directing for over 10 years and made a lot of movies, but the script is everything and this was special. It helps the actors, the cinematography, the music, everything. If I were only making movies from now on with seasoned playwrights behind the scripts, I would be creatively fulfilled. The next one this summer is GONE written by a tremendous award winning writer named Erin Courtney and starring Lynn Cohen from MUNICH and VANYA ON 42nd ST. Great scripts attract great talent, and so it should go…!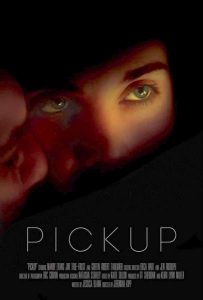 Starring MANDY EVANS, JIM TRUE-FROST, GRIFFIN ROBERT FAULKNER
Director of photography ERIC GIOVON
Edited by KATIE DILLON
Produced by DT SHERIDAN
Written by JESSICA BLANK
Directed by JEREMIAH KIPP
---
This is Jeremiah Kipp's account of the main stages of work on PICKUP's, collaborators, cast and crew.