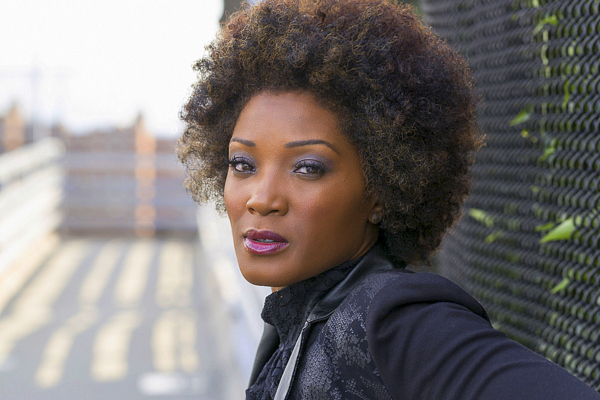 Yolonda Ross' first part was back in 1996 in New York Undercover (TV Series). Yolonda had made the choice to pursue acting after working on this part and finding it to be something that she felt utilized all her gifts, and it made her work for it. Before that Yolonda Ross had been in fashion business, and had done jobs from making clothes to merchandising and buying. When the company she was working for closed, Yolonda felt it was a sign to take fresh direction. Yolonda Ross' next part in a production didn't come until four years later in her feature film debut (2000) in "Stranger Inside" for HBO, and from that point on she knew her purpose. She did her first full theater production in 2008, titled "Unconditional" at the Public Theater and became a member of New York's Labyrinth Theater Company. Yolonda Ross first commercial was in 2016 for Cadilla
How did you become an actor
I have always been creative, in many ways. I never really thought of acting in school because I'm a fairly shy person, so getting in front of people acting was not something I was thinking of. Being in NY, allows you access to many opportunities. Along with NY being so expensive, alternative ways to make money, like music videos or commercials, seemed like an interesting way to make additional money. I got the opportunity to do extra work on SNL, which opened introduced sketch comedy to me. It also got me my AFTRA card, which got me an agent. From that agent came the NY Undercover audition, and the process that I went through to get the emotions for that part, was a learning experience that stayed with me, because of how I used music to break down the scenes and just finding my own approach to acting. I knew it was something I wanted to do more of. But I was still working a regular job,
I think we know how to do @ifpfilm #SpiritAwards @DarrienGipson @thedanieb @adeperoOduye pic.twitter.com/RcnNOwRERe

— Yolonda Ross (@YolondaRoss) February 26, 2017
What acting technique do you use
I learn from people. I pay attention to human behavior. I didn't go to school for acting, but from auditing classes, I would say the "Meisner" technique mostly. In any given scene I think most actors utilize several ways of getting to the emotion that the viewers see. I have gone over the material before shooting, to learn it, learn where it can go, learn the different colors of it. I use music additionally to maintain emotions within a scene. I have a large repertoire of music, and I utilize it to keep me on-point if there is a certain emotion I feel my character is feeling. After saying all this, and keeping all this things in mind and in the body, I still LISTEN to the actor that I'm working with. Because you are not going to react in the same way, if your castmates delivery is different.
What wrong impressions do actors hold about acting
Acting is not "Acting" like you are the character, or being like another actor, who's portrayed a character you've liked. It's not mimicking and it's not being a type. It's doing the work and looking at where this character came from; how did they get to the point where you met them? What is it they are trying to achieve? All that goes into a performance comes from getting inside them, not looking at them from the outside.
Do you take courses to improve your craft
No.  I work with fellow actors on material though.
How do you keep fit as an actor
I'm always writing and paying attention to human behavior
How do you prepare for a role, when you get it
I work on my scenes, and look at what comes before and after my scenes so I can see what's going on with the character.
How do you create a character from a script to person
I create a character emotionally from the inside out, and visually starting with hair and how they dress.
How do you stay fresh on set
I stay quiet. I stay away from people. I'm usually always going over the lines, trying to remember them and thinking about the scene.  Not talkative. It's distracting.
Describe a memorable character you played
Treasure- HBO's Stranger Insides- 2001. Treasure was a young woman, who was longing to be reunited with her mother, whom she really never knew, as she was a lifelong incarcerated inmate. Treasure did enough wrong doing to get herself transferred into the same prison her mother was in, only to find out that things weren't what she thought they were.
Explain one creative choice you took on set
In Antwone Fisher I had made a creative choice to kiss the child my character was molesting on the lips. Denzel informed me that, it would be too much for the PG or PG13 rating. It would have been memorable though.
What do you want most from a director
Not to over talk emotions, especially not in a general way. Let us actors do our work.
What actors do you long to work with
Don Cheadle, Chiwetel Ejiofor ,Vincent Cassel, Pedro Pascal, Tilda Swinton
Why
I find them all interesting,and exciting to watch. Unpredictable.
What advice would you give to actors
Stay true to yourself. Know what you have as an artist that makes you different than the rest of us. Know what your niche is in the entertainment market.
Briefly write about your career
The part that had the biggest effect, and has set the tone for my career is HBO's "Stranger Inside". Treasure was an imperfect human being, with wants and needs.  She was a fully realized character with real human emotions, that touched  and resonated with viewers.  She resonated with me.