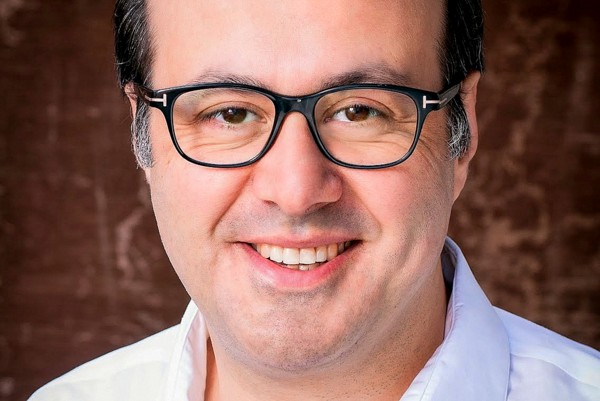 Tino Orsini has always wanted to be an actor and to tell stories. Tino Orsini used to watch a lot of TV shows back in Italy when he was growing up and then when Tino Orsini moved to London he was exposed to Theatre and Cinema by a family friend and Tino became transfixed. Back in high school Tino was cast as Eddie Carbone in a school production of 'A View From the Bridge' by Arthur Miller and Tino Orsini knew right then that he wanted to be on stage or in front of a camera and later moved to L.A. where Tino was accepted at 'The Stella Adler Conservatory' and began his journey as a Pro-actor.
How did you become an actor
I began learning the craft of acting and studied with various other teaching methods which revolved around the Stanislavski and Meisner methods, was lucky to get signed with The Carlos Alvarado Agency soon after and began booking jobs in feature films and theatre productions.
What acting technique do you use
As well as training various methods of acting I learnt so much from being on stage and the rehearsal process.I use what I have learnt from method acting stil to this day including sense memory and breakdown of the script such as finding out what the character says about himself and what other characters say about him. The clues are all in the text and it's about finding out where the character is coming from and what has lead him to this point in the story.
What wrong impressions do actors hold about acting
Acting is not all about the glamour and the red carpet events.Its a lot of hard work and dedication without which an actor will not be able to sustain a career.
The Tino Orsini Show https://t.co/uboM9B4um0

— Tino Orsini (@tino_orsini) June 5, 2015
Do you take courses to improve your craft
I always hone my craft by continuing to take classes and workshops. I have studied with fantastic coaches both in L.A and the U.K. a few are Kimberly Jentzen and Anthony Meindl.
What acting books do you read
I love reading 'An Actor Prepares' by Constantin Stanislavski as well as more contemporary books such as 'At Left Brain turn Right' by Anthony Meindl and 'Acting with Impact' by Kimberly Jentzen which are invaluable tools to stimulate the truth within the actor
How do you keep fit as an actor
I read to continue learning and to keep keeping fit I do Yoga.
How do you prepare for a role, when you get it
I generally read the script over and over and write out a back story so that I can get to know the character and find out what makes them tick.
How do you take a character in a script to a honest, believable and breathing person
Its about creating a fully-rounded human being and seeing the similarities with yourself and even the differences and making them real. I ask myself who am I? What do I want? Why do I want in now? and so forth.
How do you stay fresh on set
Filming can be very long hours and quite a lot of waiting time in between takes so its important to keep focused so that you remain in character so that you can give a seamless performance.
Describe a memorable character you played
I played the role of Winston in a short film l called What Would Winston do?in 2015 who was a really interesting role in that he was very different from me and yet I found similarities within myself that resonated with me on a much deeper level.
Explain one creative choice you took on set
A director once told not to act in a scene where I was struggling with the objective of the character which then gave me the freedom to just be and really live in the moment.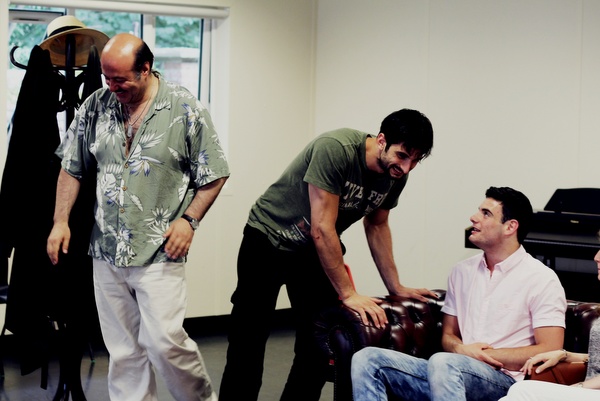 What do you want most from a director
The one thing I want from the director is a feeling of trust so that I am able to fully express myself within the contours of the character.
What actors do you long to work with
I would love to work with Kevin Spacey or Meryl Streep.
Why
They have the ability to really listen to their scene partner and embody their character without ever over-taking the scene.
What advice would you give to actors
Keep studying the craft, never let go of the reason why you wanted to act in the first place and keep it in perspective.
Briefly write about your career
I have done a number of feature films that are comedic s well as dramatic. My film debut was in a mockumentary called 'The Making of…And God Spoke' directed by Arthur Borman in which I played a screenwriter adapting the Bible into a low-budget film and most recently I was in a political thriller called Mona directed by Anthony Abuah in which I played the Portuguese Ambassador Pedro which has just won the grand jury prize at the Luxor Film Festival.
On stage I have played a number of memorable parts including Shakespeare classics such as Baptista in The taming of the Shrew and been involved with a number of National festivals including The Edinburgh Fringe Festival with an American play Family values by Michael Dalberg.
Currently, I host an award-nominated arts chat show podcast in which I interview guests from all sides of the creative industry and have been in various high-profile commercials for HSBC. PC World Currys and Betway. I made my directorial debut with a Neapolitan play Filumena By Eduardo de Filippo in London and continue my journey as an actor.
Website  | Tino Show | Facebook | Twitter | Instagram | YouTube | IMDB