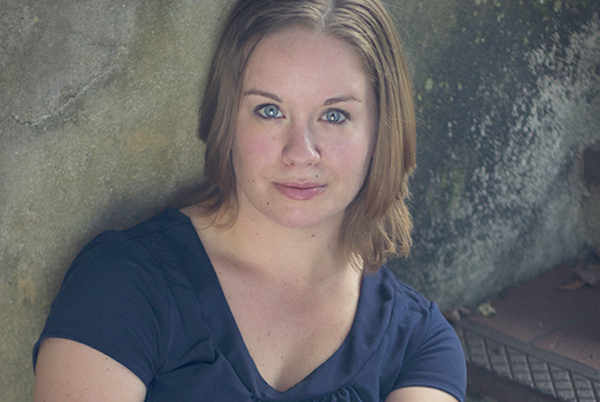 Stefanie M. Davis was born July 2, 1986 in Quincy, Illinois. In a military family, she lived in 4 states before the age of 5. Once settled in La Plata, Missouri, her father changed his military status to reserve. Being close to extended family has been an important part of her upbringing. From an early age, Stefanie enjoyed being in front of a camera. While her father was overseas, her mother and grandmothers would videotape her singing and interacting with her two younger sisters, Ashlee and Samantha.
In Fall 2013, Stefanie moved from Kansas City to Tampa, Florida due to an overwhelming chronic migraine condition to live with her parents and get her life together. At that time, she started attending acting classes. She rediscovered her love for performing and returned to her first love. After gaining lead roles in two short films, she earned a supporting role in "White Angel Returns" and "The Legend of Kate Kensington."
What an amazing weekend at @VeroBeachWFF! Our encore Comedy Shorts block was packed! Thank you for showing my film #Ransom! pic.twitter.com/XR0sWN6wBk

— Stefanie Davis (@gypsyfilmmaker) June 11, 2017
In 2015, Stefanie started to step behind the camera as a producer, script supervisor, and production designer. Films such as "Migraine Hell," "Speed Dating," and "BS Meeting" made their debuts with glowing reviews. Her production company, Bouncy Boxer Media, won awards for "BS Meeting" at the Comedy Film Challenge for Best Film (2nd Place), Best Set Design, Best Costume Design, Best Sound, and Best Supporting Actress (Lexi Balestrieri). In 2016, the company will continue to create comedic films, webisodes, and work toward their first feature film.
indieactivity: Why did you get into filmmaking and screenwriting?
Stefanie: There are so many stories to tell! The film's I see nowadays are remakes, sequels, and just fluff from sponsors. Independent film is raw, unapologetic, and beautiful. It began as a way to create stories and characters I wasn't seeing as an actor, and now it's just a way to tell stories in general.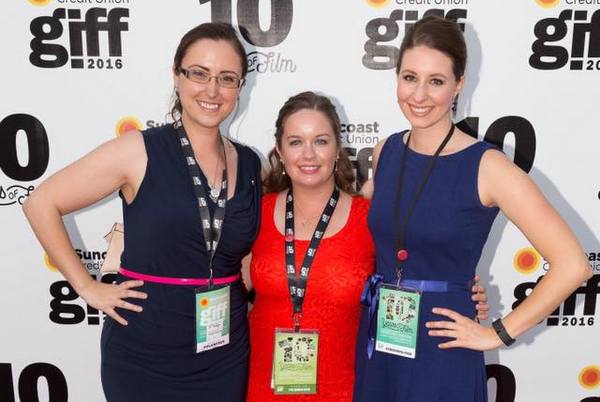 indieactiivty: How does an indie filmmaker distribute her film?
Stefanie: I don't know that much about distribution, but we have just begun. YouTube and Vimeo as well as VOD platforms open so many doors for indie filmmakers to make sure their films are seen and even start capitalizing on them. For our shorts, we plan to package our own DVD to sell our short films as they've gone through the festival circuit.
indieactivity: When does an indie filmmaker start planning for distribution?
Stefanie: The beginning! You need to know your audience and how to target them when selling your film. It determines what format (short, feature, web series, tv pilot, etc) your story will take!
indieactivity: How do I get a film into theatres with an indie budget
Stefanie: Start getting to know the right people now. Any emerging filmmaker will tell you that it's so difficult to make a film on a zero budget. Collaborate with like minded filmmakers and assist them with their project like they'll help you. Be a team and work hard to get your film made to the best of its ability.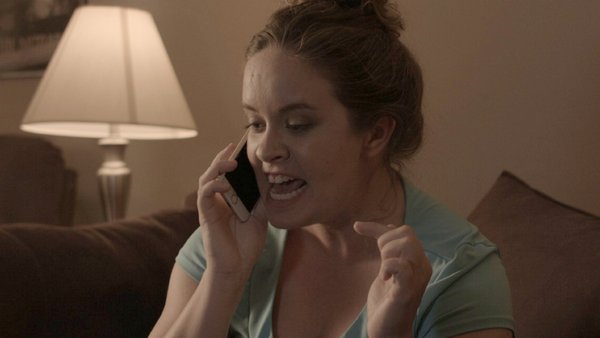 indieactivity:  How can filmmakers finance their projects?
Stefanie: There's a variety of ways. So far, I've self funded our films by working extra hard and taking more shifts. Eventually, we can show our investors what we've made with so little. It shows potential for what you can do with more resources.
indieactivity: What films have you written?
Stefanie: Bouncy Boxer Media has made several short films and webisodes that can be seen on our YouTube channel. I wrote Speed Dating, Migraine Hell, and BS Meeting.
indieactivity: What are the film you have made?
Stefanie: I've produced all of Bouncy Boxer Media's films and have some collaborative productions in the works.
indieactivity: Talk to us on your concept on collaboration?
Stephanie: Collaboration is key! If you can't work together with several like minded artists, then you're just making a film by yourself. Trust those who want to emerge from their vision into yours.
indieactivity: How do you find the proces of filmmaking?
Stefanie: It's hella hard! I've done so much research and continue to do so. We are constantly trying to evolve as filmmakers! Each project makes us better.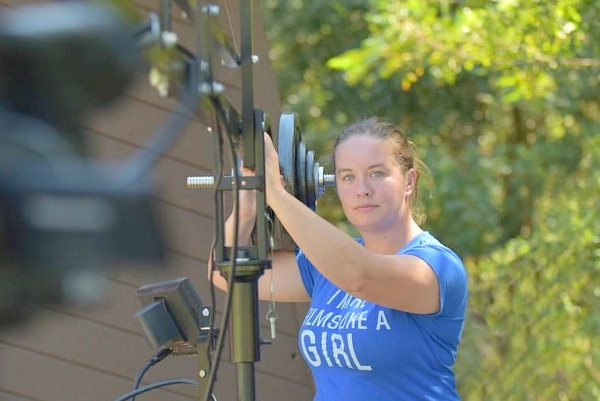 indieactivity: Describe your recent work?
Stefanie: We always have several projects at each stage at a time. Like now we have four projects in the film festival submission process, one of which is almost sucked dry. At the same time, we are developing several options. At development stage, I create budgets, pre production strategy, business plan, financial projections, festival strategy, and timeline. This determines when to move forward. We also have a webisode in post production as well as constantly improving our current festival pieces. It's an ongoing creative process that won't stop and I love it!
indieactivity: What are you future goals?
Stefanie: To have a film we've produced on screens all over. Whether it's DVD, VOD, or festivals, I want to share our stories. If I can create films each day of my life and never worry about anything else, I would be the happiest woman on earth.
indieactivity: What do indie filmmakers need in today's world of filmmaking?
Stefanie: Keep the passion and remember why you want to create film in the first place. So many get caught up in money, status, or even power but film isn't about that. It's about telling stories and seeing several visions come to life!
Very happy and proud of our second film's #filmfestival success so far! More to come! #film #filmfestival #producer pic.twitter.com/okNFcGAIOh

— Stefanie Davis (@gypsyfilmmaker) September 10, 2016
indieactivity: Briefly describe your career?
Stefanie: We have created short films such as "Migraine Hell," "Speed Dating," "BS Meeting," and "Ransom." Our web series, "Relation Shipwreck," is constantly testing us as writers and producers. We have several projects slated for 2017 and are very excited for film festival season!
INTERVIEWS
more interviews