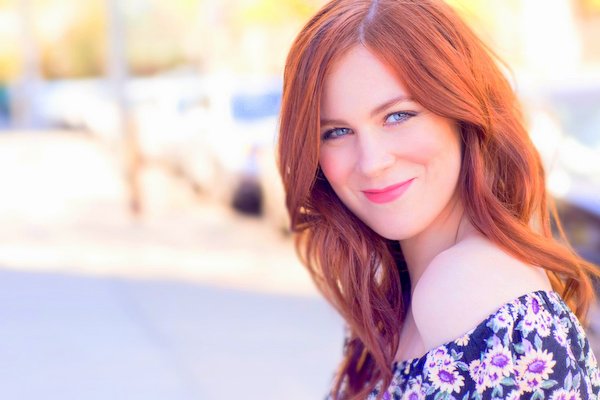 Sonja O'Hara is a Brooklyn-based actress and filmmaker. Sonja O'Hara was born and raised in a fishing village in Nova Scotia, Canada. Sonja performed in the local theatre by age 11, she enrolled in professional classes and performed Shakespearean productions in summer theater camp and signed her first agent. Sonja soon began auditioning for commercials, film and TV roles in Halifax, Nova Scotia. At 17, Sonja moved to the United States to study acting at The New York Conservatory for Dramatic Arts. Shortly, after arriving at the Big Apple, Sonja earned her first lead role in the indie film "Norman Normal: A Modern Metamorphosis". she relocated to LA after graduation. Sonja worked as Faye Dunaway's PA upon first arriving in Hollywood in April 2007. "Sonja is terrific…..I believe in her talent" – Faye Dunaway (Academy Award for Best Actress, 1976)
Big Congrats to @sonjaohara ! @ovumfilm got picked up for distribution by Sony! Check it out on it's release 4/11 https://t.co/sk45wQB5KK

— BrooklynGirlFilmFest (@BrklynGF) March 26, 2017
Did you study acting
I lived my early 20's in LA, during which I acted in slasher films. Later, I had an intense need to create strong, intelligent female-driven content: to write roles that would challenge the film industry's idea that actresses have to be "likeable" to carry a film. For instance, 'Travis Bickle' in TAXI DRIVER is considered one of the most dynamic characters in cinematic history. He is certainly not the most lovable character. So, I decided I want to play and write stories complicated female roles that are outside the box.
Watch Sonja O'Hara's demo reel
How does an indie filmmaker distribute her film
With my first feature OVUM, we toured with the film on the festival circuit, started to win some awards and then the pieces started falling together gradually. After we signed with our fantastic publicist (Darren Olcsvary of Serge PR who also represents clients like Daniel Radcliffe, Tammy Blanchard & Samira Wiley from "Orange Is The New Black") we started to get some nice articles and press about the movie and that led to landing a sales agent (Circus Road Films) and then they made the introduction to our distributors Random Media and The Orchard. OVUM will finally be released on Mother's Day 2017 and I couldn't be more excited to finally get it out there. It's been such a journey!
What period in the filmmaking process, does an indie filmmaker start to plan for distribution
Well, now that it's not my production team's first rodeo, we're approaching distribution a little differently. Now that we know a few distributors, I might be inclined to bypass the sales agencies and directly approach distributors that know my work. I think that as soon as you have a concept reel that you should start to get it on social media and blogs and email it any of your connections to try to drum up interest before you even have a rough cut.
In fact for my new TV pilot DOOMSDAY, once we posted the series trailer on Facebook, we were approached by a festival that thought we might be a great fit for their line-up! Additionally, a European distributor saw the teaser on IMDB and reached out to me directly inquiring about the rights. I can't stress enough the real value of having a fantastic trailer! It gets your foot into so many doors.
How do I get my film in theatres with such a small budget
I think that for many indie films, the festival circuit itself is a sort of modern-day theatrical run, with the hope that audience's see and connect with your work when they see it on the big screen at a festival and then the word of mouth spreads, so that when you hopefully land a VOD or iTunes/Netflix type of release down the road, there is at least a small market for your project!
How can filmmakers finance their projects
I'm personally not a fan of Crowdfunding. I know that it's an incredible resource for so many people, and I think it's wonderful if it works for you, but I don't believe it's a sustainable model long term. Most of my contacts are other filmmakers, creatives and artists who are also trying to get their own project off the ground and it becomes this thing where we're all contributing $25 to each others projects continually, and no one is really benefiting. For OVUM we were able to bring on several investors which was a God send. For DOOMSDAY, we've been meeting with networks and video-streaming platforms to try to generate interest about funding future episodes in the series. We're at the beginning of that process so we'll see how that goes!
Can't wait to start filming the Doomsday #pilot next Monday!!!! #actress pic.twitter.com/mI2bgeeDK0

— Sonja O'Hara (@sonjaohara) June 23, 2015
What films have you written
I wrote, produced, co-directed (alongside Jaspal Binning) and starred in the hour-long pilot DOOMSDAY. You can watch the trailer here. It was a finalist for the 2016 Sundance New Voices Lab and was an official selection at this year's New York Television Festival where it was chosen as one of just 63 pilots out of 3500 submissions. I'm thankful to say that Jaspal and I also won the Best Director Award at the festival which was very exciting because it was both of our directorial debuts! The pilot also won BEST SERIES at HBO's ITV FEST and BEST SERIES at Brooklyn Web Fest. It's been quite a year!
I also wrote, produced and starred in the feature film OVUM. OVUM won "Best Picture" at the 2015 Big Apple Film Festival (chosen by a jury from IndieWire, HBO & Film Buff), Best Comedy at The Manhattan Film Festival, Best Picture at The Brooklyn Girl Film Festival and I was given the "Indie Soul Special Recognition for Acting" award at The Boston International Film Festival.
What advice would you give other filmmakers
I would say to assemble a team of like-minded filmmakers to collaborate with who truly believe and support your vision…because there will be SO MANY detractors out there and having a safe space to create is essential. I've found my team and they're sacred to me. I've dealt with so much misogyny on sets in the past and it can be really disheartening. But you just have to keep at it. I have HAD so much rejection. I can't even tell you. It's a strange thing, because we all use social media to share the positive career developments but the daily reality is far bleaker. You're all just seeing the highlight reel!
Describe your recent work, or film
I'm currently finishing the writing phase and am about to start pre-production on my next short film ANATOMY OF AN ORCHID: a dramatic sci-fi series about an introverted Columbia grad student studying sentient plant life who becomes convinced that her orchids are trying to communicate with her. I won't lie, it's definitely Charlie Kaufman inspired! I also play a series regular in Misha Calvert's new series The Industry which will be coming soon!
What are your future goals
As a filmmaker, my future goals include getting a project into Sundance or Tribeca! I got so close this year when DOOMSDAY became a finalist at the Sundance Lab, so I'm just going to keep on making and acting in important movies until that happens! As an actress, I aspire to work with so great directors including Darren Aronofsky, Noah Baumbach, Alejandro G. Iñárritu, and Ava DuVernay. I want to continue to play raw, gritty, provocative roles!
Tell us about what you think indie filmmaker need in today's world of filmmaking
My biggest concern as an indie artist is whether there is a genuine untapped audience even out there for savvy self-produced content and whether independent artists, without the aid of powerful PR strategies, can reach consumers with our work? If you make art in a void and it's deemed award worthy and notable, but only your peers know to see it, how can we make a mark on the world as artists? I'm not even referring to the financial compensation component. I literally just mean how can we generate views? Get butts into seats. It's a real challenge.
A perfect evening @the #Brooklyn premiere of #Creativecontrol which opens nationwide Friday! I play feisty Lauren 🙂 pic.twitter.com/PRPndaGEAk

— Sonja O'Hara (@sonjaohara) March 9, 2016
Briefly write about your career
I am incredibly grateful for everything that's happened to me and my production company Boheme Films (with Karin Agstam, Vincent Petrosini, Jaspal Binning & Dan McBride) this year. Through the success that's happened with our TV pilot, we were able to sign with an amazing management company (Pulse Films, who were behind the hit film THE WITCH and this year's Cannes Grand Jury Prize winner AMERICAN HONEY.) This never would have happened without the support of so many wonderful people. We're beyond grateful.
And last but not least, as an actress, a recent highlight would be acting in a film (CREATIVE CONTROL) that won the Grand Jury Prize at SXSW Film Festival. It went on to be picked up by Magnolia Pictures and had a brief theatrical run which was exciting. Sign up for updates on 
DOOMSDAY
and
OVUM
.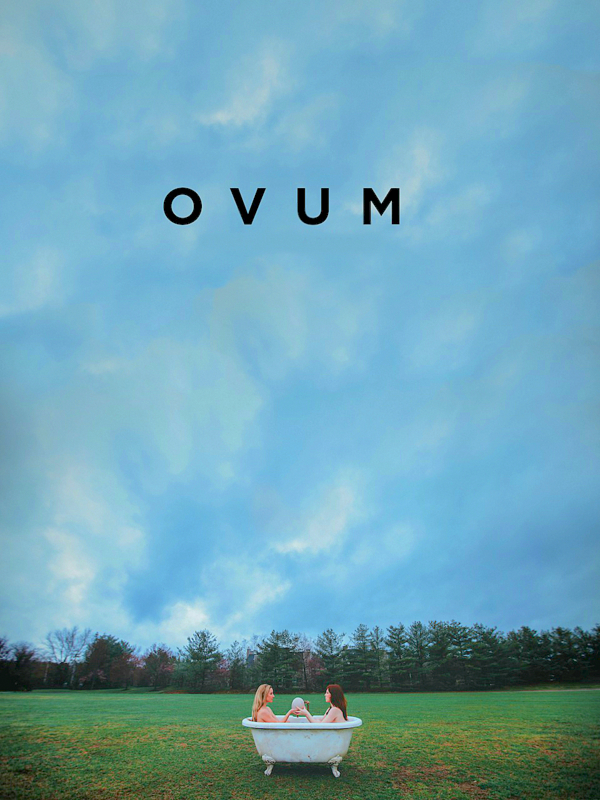 ---
Website | Facebook | Twitter | Instagram | Vimeo | Wikipedia | IMDB