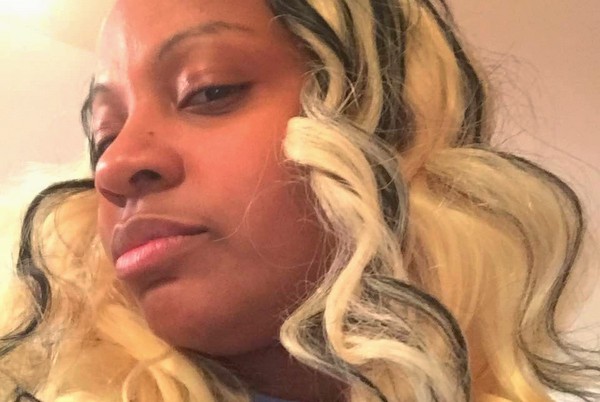 Sherese Robinson Lee has written for ABC Daytime's All My Children and Port Charles and for the Sesame Workshop's Jumbled Tumbled Tales & Rhymes. She has worked as a writer, copy editor, and story editor for publishers and production companies. Sherese Robinson Lee holds a BFA in Film from School of Visual Arts and an MFA in Screenwriting from Columbia University. Sherese currently teaches screenwriting at Fashion Institute of Technology (FIT) and SVA and film analysis at the University of Connecticut.
@NoTotally @FilmFatale_NYC @jontsuei A still from my short. It plays on cable sometimes. pic.twitter.com/CYDr2AVonX

— Sherese Robinson (@ShereseLee) July 18, 2016
How would you describe your writing?
I describe myself as a below-the-waist writer. I'm not subtle with my descriptions or actions in my screenplays. My favorite genre is the melodrama, specifically the coming-of-age and romantic drama sub genres of melodrama. I've most recently becAme addicted to writing the action film. I have one action script in development and I'm currently writing an original superhero screenplay with two Black female leads.
How did you get into writing?
I was the mother of a toddler and hand-baby and having a pretty rough time in my life, when I saw an ad for 16mm black & white filmmaking at School of Visual Arts in the New York Press. I truly didn't know that people went to college to learn how to make films. I knew when I'd torn that ad out from the paper that my life was going to change. I didn't know if that change was for the better, but I knew that it couldn't get worse.
Did you study writing
– Columbia University, NYC 2002 MFA in Film (Screenwriting)
– School of Visual Arts, NYC 1996 BFA in Film and Video, Valedictorian
– School of Visual Arts is my most favorite place to be in the world.
What is the difference between a screenplay and a play
Plays are about the love of the spoken word – the poetry. Screenplays are about the pictures and not about talking head. Screenplay subordinates the words to the visuals.
What do you do to get an idea into a play
I tend to mine ideas from my own life or the lives of my family members. But, I don't indulge in an exact retelling of events because that isn't screenwriting. I'm dramatizing my truth.
Briefly describe a few wrong impressions writers indulge in
Unless you are writing and directing your own work, you are always writing to please someone else. In TV writing you are writing for your head writer and executive producer. In film writing you are writing for the director and studio. Don't fall in love with your own words, because you will always break your own heart when you have to get rid of them.
What books do you read
My favorite screenwriting books are Writing The Script by Wells Root, Six Walks in the Fictional Woods by Umberto Eco, and Making a Good Script Great by Linda Seger.
What do you do to keep in shape as a writer
I read a lot of produced screenplays for features and shorts.
How do you develop a character in a script to be honest and believable
I ask myself, "Who does this character remind me of in my real life?" I find it a great shorthand to get to know a character quickly and to write them authentically.
What do you want from a director during production
I don't want anything. When a director takes on a screenplay, the story no longer belongs to me, it belongs to them.
What do you think a writer can do to get into the industry.
A baby writer needs to make their own stuff – a web series, short film, an indie feature and then chase down views like an aggressive dog. They should not wait for the industry to co-sign them. Go after that niche, ignored, or marginalized audience who are being neglected by mainstream media and create content for them.
Who is your favorite writer?
Charles Burnett (To Sleep With Anger), Susannah Grant (Erin Brockovich), and Oliver Stone (Midnight Express)
Why
I like Charles Burnett because he writes about Black folks and presents them as nuanced and complex people. I like Susannah Grant because she writes about women. I like Oliver stone because he is a heavy-handed, terse and muscular writer like myself.
What advice would you give to amateur writers around the world.
Make your own stuff or pair up with a producer who cares about your writing and will help you make your own stuff.
Briefly write about my career.
I'm Sherese Robinson Lee. I was once a cliche lasagna of film tropes—a broke, uneducated, single, teen mother with a toddler and a hand-baby living in a tenement. But, I made my way out of the badlands when I picked up a free newspaper and saw an ad to learn 16mm black & white filmmaking at School of Visual Arts. I found a safe haven at SVA.
From there I attended Columbia University, wrote scripts for the Sesame Workshop, produced live business events for Forbes Magazine, and went on to write for Port Charles and All My Children.
I've also made short films. My 1st award-winning short, If I Were A Bell, screened at many festivals, played online at Wu-TV (Wu-Tang! Shaolin!), and now plays on cable along with my 2nd short Clean Woman.
I'm now a broke-ish, over-educated, and a mother of "advanced maternal age" to a little boy who finds his older brothers way more interesting than me. My celebrity twin is Garcelle Beauvais though my husband says Lisa Bonet.
I try to help others out of the badlands by working as a volunteer emergency room rape crisis counselor since 1999.