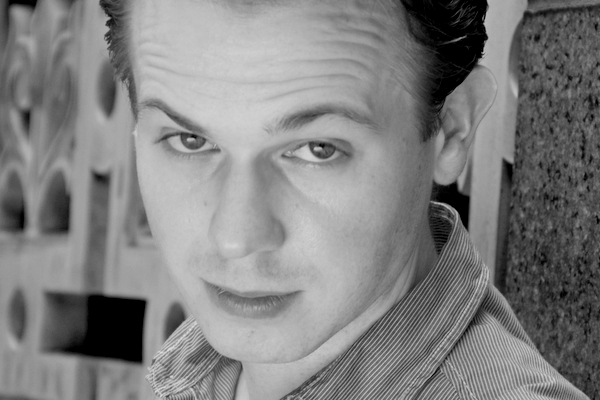 I never gave up on my childhood dreams of building robots and making films. The robotics career came first. About five years ago I "reloaded" filmmaking into my brain as part of a learning rampage starting with acting, followed by screenwriting, producing, and directing.
indieactivity: Did you study what you do?
Sam: Every discipline I have worked in requires a lot of studying and practice. Indeed, some skills can take ten years of practice before you're any good. I always use a mixture of formal classes, book reading, and experiential learning.
"Bracelet Instinct," a short film I'm in, shows 7PM Thurs, Jun 8, Somerville Theatre w/ other 48-hour films https://t.co/yZIlTO12eP pic.twitter.com/uW5zGaRTZe

— Sam Vanivray (@SamVanivray) June 5, 2017
indieactivity: What is your filmmaking process?
Sam: I've been writing my own screenplays, so I've already had the story in many versions bouncing around in my head creating visuals long before pre-production. For directing Brute Sanity, I drew a lot of storyboards (which were often really bad sketches—just enough to communicate to the Director of Photography) and of course shot lists. In regards to actors, I don't hold rehearsals, but I often film one or two takes when people are not totally ready as pseudo-rehearsals because sometimes you can capture great natural reactions that are lost after many rehearsals and takes.
I will admit this shoot wasn't perfect. I was not prepared enough for some days. I've learned a lot about script breakdowns and shot lists from making this film.
indieactivity: Tell us about the work you have produced?
Sam: My first production was a micro-budget film based on my short crime script called "Enough to be Dangerous," which I also starred in. "Enough to be Dangerous" was an official selection of the 2015 Buffalo Niagara Film Festival, the Hot Springs Horror Film Fest, and the Greenfield Short Film Showcase. I'm very excited about my new film Brute Sanity, a feature-length science fiction thriller with a hint of horror, currently in post-production.
indieactivity: Do you take courses to improve your craft?
Sam: Yes, I've taken acting, audition, and screenwriting courses. In some cases I've had overlapping training in the past, but I needed a refresher and the external deadlines to whip myself back into shape. Classes that are workshops with immediate classmate and/or teacher feedback are the best.
indieactivity: How do you combine acting, producing, and writing
Sam: Let's just say my mind hurts.
indieactivity: How did you get into the film business?
Sam: I always wanted to be a director. Starting five years ago I figured I'd try acting and then transition into directing later. I obtained acting gigs in several Boston-area indie and student films. But many films I acted in were never finished, which provoked me to become a screenwriter and director (and producer) posthaste.
indieactivity: How do you turn an idea into a screenplay?
Sam: Over the years I've become more requirements driven, undoubtedly influenced from my work on technology products. It sounds dirty but it's worth thinking of your art as a product sometimes. Who do you think the audiences might be? What genres? How small of a budget could this screenplay be filmable on? And you can make up arbitrary constraints as well. Lots of great movies, and artworks in general, emerged from highly-constrained contexts.
indieactivity: Explain your writing process?
Sam: I've written a lot of short stories and a couple screenplays, and everyone was constructed a bit differently. One technique is to always take notes whenever I get an idea; I've been cultivating ideas for so long that I can be self-critical and kill off the bad ones without regret. My second technique is dialogue driven: a couple characters form in my mind and I let them talk to each other for a few pages. The third technique is the hard part of solving the problems of the plot and hammering some sense into the previously written dialogues.
indieactivity: What writing tip or idea can you give young writers?
Sam: Getting rejected is a great way to become more aware of your own work, so submit your stuff (e.g. to festivals, competitions, publishers). Hand in hand with rejection is listening to reviewer criticism, including negative feedback, without taking it personally.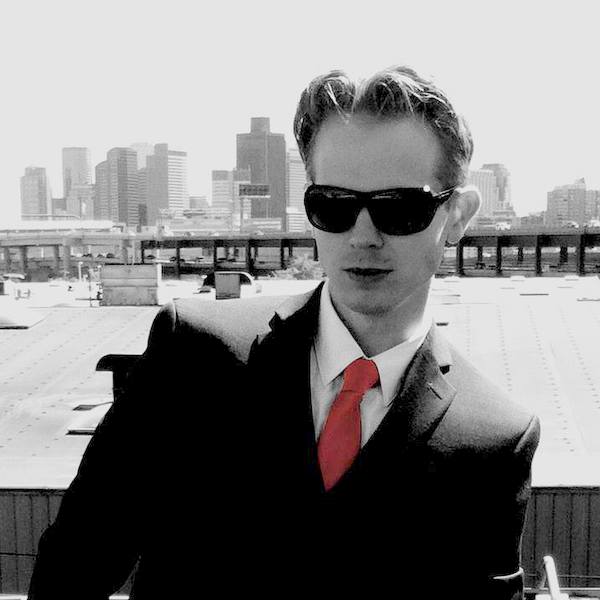 indieactivity: Tell us about the directing work you have done?
Sam: Aside from amateur work in high school, the upcoming feature film Brute Sanity is my directorial debut. Principle photography is finished and I'm presently editing it.
indieactivity: What do you want to change about the film business?
Sam: From what I can tell, the industry is still scrambling to catch up with technology and video-on-demand and I'm not sure if it's ever going to settle down. There's still a lot of room for improvement that technology can enable.
indieactivity: What do you want to be remembered for?
Sam: Well if I'm dead then I won't care because…I'll be dead.
indieactivity: What do you want from a actor during production?
Sam: A professional actor should have already prepared a version of their scene beforehand as part of memorizing lines, even though the blocking and beats may change later given my direction and the constraints of the set.
indieactivity: How do you prefer to work with a producer during production?
Sam: I can't really answer this since I'm producing my own work.
indieactivity: What can a director do to work in the film industry?
Sam: Find or write a good script and then make the damn movie! Money is certainly a major issue for independent filmmakers, but you can make a film for almost nothing if you are clever. My financial approach for micro budget productions has been to save money from my technology career. Cracking into legitimate low/medium budget financing is something I will be figuring out soon.
indieactivity: Who is your favorite director?
Sam: I don't have a favorite, but I'll choose Christopher Nolan for this interview.
indieactivity: Why?
Sam:It's not easy to make science fiction fun on film, and on top of that mainstream-compatible, without losing its cerebral nature, and Nolan's achieved that several times.
indieactivity: What advice would you give directors?
Sam: Don't forget your audience.
How are an ancient alien artifact, the FBI and a neuropsychologist connected? Find out in @BruteSanity ! #indiefilm https://t.co/3D8zJHezX8 pic.twitter.com/2Zer6rx7z3

— LMovieLowdown ✊ (@LMovieLowdown) May 16, 2017
indieactivity: Briefly describe your career?
Sam: I've appeared in indie films such as Paul M. McAlarney's Honky Holocaust (2014, distributed by Troma), Jared Skolnick's "The Earth Rejects Him," and Travis Gray's short film "Thanks, Dad." My Hollywood experience has been limited to extra work on movies filmed in Boston such as Ben Affleck's Live by Night (2016) and Paul Feig's The Heat (2013). I slowed down my acting work in order to produce and star in my own short film "Enough to be Dangerous," after which I immediately started working on Brute Sanity (2017), a feature film starring Adjovi Koene and Steven-Lawlor Jones, and co-starring myself, Ara Woland, and dozens of others. Find out more at brutesanity.com, @BruteSanity on Twitter, or the Brute Sanity Facebook page.
INTERVIEWS
more interviews