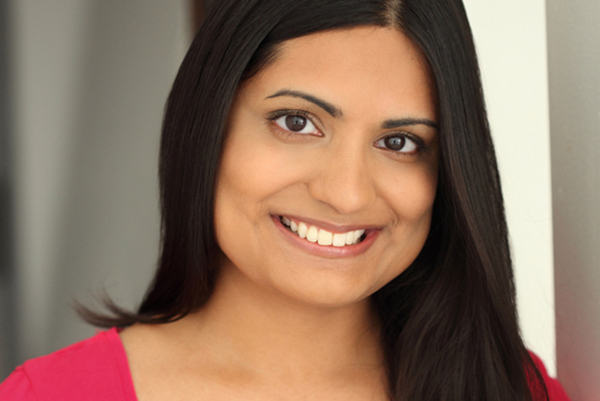 Noreen Quadir was first exposed to the performing arts when she took dance classes at age 5. It was the first time she experienced being on stage and she loved it. Noreen later got into singing and joined her school's choir. She admired artists like Madonna and became more interested in performing. At around age 10, Noreen decided she wanted to be an actress. Back in high school, she joined the drama club, took some acting classes, and performed in school plays. Noreen  continued her studies at Southern Connecticut State University, where she received her B.A. degree in Theatre.
Noreen also studied acting at the Circle in the Square Theatre School in New York. Her love for performing stemmed from her passion to be creative, to be a storyteller, and to inspire others and make a positive difference in the community. After college, Noreen studied film production at The New School, and took classes in screenwriting and directing. She has created her own projects, which have been rewarding experiences. Currently, Noreen is  looking to create more projects and act in other shorts and features.
#Comedy scene I acted in earlier this year. Full clip here https://t.co/GLpNBjKsm1 #film #actress #actorslife pic.twitter.com/2RZTM01H5O

— Noreen Quadir (@NoreenZizzyQ) October 27, 2016
indieactivity: Did you study what you do?
Noreen: Yes, I studied theatre and film at universities and I also recently studied improv at the Magnet Theater.
indieactivity: What is your filmmaking process?
Noreen: As an actress, I use the method. I studied Stanislavski and Chekhov, as well as the Meisner technique. When given a script, I first conduct a thorough analysis, making sure I understand what the project is about, its themes, who my character is, what do they want, what is standing in their way, what is their relationship to the other characters, and other important given circumstances. I then break my lines into beats and determine the objectives for each line. When rehearsing and performing,
I use both sense and affective memory to make the character alive. It certainly isn't easy, but I love doing it. For filmmaking, it begins with an idea for a story concept. I'll then brainstorm ideas for the plot, including the characters. Afterwards, I create an outline for the story. Once that is finished, I start the screenwriting process. And then I'll plan the production, including casting the roles and recruiting talent for the crew. I'll direct and shoot the film and then edit it during the post-production phase. It's this phase where I feel like the story comes alive.
Happy Friday! Sharing a screenshot of a dramatic scene I've done w/ @carlavirola! #actorslife #film #actress #entertainment pic.twitter.com/YK6LXK6FnG

— Noreen Quadir (@NoreenZizzyQ) December 2, 2016
indieactivity: Tell us about the work you have produced?
Noreen: One project that I am particularly proud of is a short film titled "City Woes". I wrote the script myself and acted in one of the lead roles. The character I played was very different from me, but yet very much the same. I brought my true self into the role, including my essence. What was different was the character's given circumstances, including what they wanted.
I acted opposite one other role who was a close friend to my character. There was a lot of dialogue in the project so as an actor, it was absolutely important to really listen to what the other actress was saying and react. I think acting is really about bringing something true to yourself to the character and the circumstances, and listening and reacting off of others or what's happening in the scene. You need that kind of spontaneity. I never plan ahead how I am going to say my lines, what kind of face expressions I will make, etc.
I like my performance to be organic. So the preparing that I do is making sure I understand my character well, what's going on in the scene, what my relationship with the other character is, how my character feels, what is their objective, and what is their obstacle. I also see what similar experiences and feelings I have that I can use. All of that helps me deliver my performance in the moment.
indieactivity: Do you take courses to improve your craft?
Noreen: Yes, I have been taking classes and I plan on taking more.
indieactivity:  How do you combine acting, producing and writing?
Noreen: What's common among the three is the storytelling aspect. You're always telling a story, whether you are acting, producing, or writing. To combine all three, I always visualize the story. Knowing and understanding a story is key when you're acting, producing, and writing.
I have been fortunate to have the opportunity to write my own stories, produce them into projects, and act in them. So it all starts with coming up with a concept and characters, then writing them down, then figuring out how to make the story come alive in film, and then I act in the role as I do any other role that was written by someone else.
indieactivity: How did you get into the film business?
Noreen: It started from my education and then networking with people who were already in the film industry. Through that, I have gotten opportunities and have been able to make my own opportunities through the support of other professionals. The other thing is learning as much as possible about the business, including the key players.
indieactivity: How do you turn an idea into a screenplay?
Noreen: I brainstorm little by little until I have all the elements I need to support the idea and make it into a screenplay. Sometimes, I'll have to do my own research to make sure that the story is realistic, especially if there are particular settings involved that I am not familiar with.
indieactivity:  Explain your writing process?
Noreen: I relax because I can only write from a relaxed state of mind. From there, I can recall the emotions that I need for inspiration. I start brainstorming ideas and outlining the plot from first act to final. I then write the entire treatment and use the treatment as guidance for writing the entire screenplay. After finishing the first draft, I take a break for a while. And then I return to it again with a fresh mind, read through it, and revise it for the second and then final draft.
indieactivity: What writing tip or ideas can you give young writers?
Noreen: Read a lot. Reading other projects helps you become familiar with the screenwriting process. And even reading novels can help you develop ideas. It is also good to start writing short projects or short scenes to get started and then it's really about practicing. Try to write something everyday, even if it's not good.
indieactivity: Tell us about the directing work you have done?
Noreen: I have directed short narrative films and documentaries. Most of the narrative pieces I've directed were drama.
indieactivity: What do you want to change about the film business?
Noreen: I would like it to be more diverse, to have people of color represented. And I don't just want stereotypes up on screen. I want to see individuality in different groups. I also want to see more women in strong roles. Instead of being the love interest for James Bond, I want to see a woman play James Bond. I want to see women leading the action, driving the motorcycles, etc. And I want to see women of color in these roles too.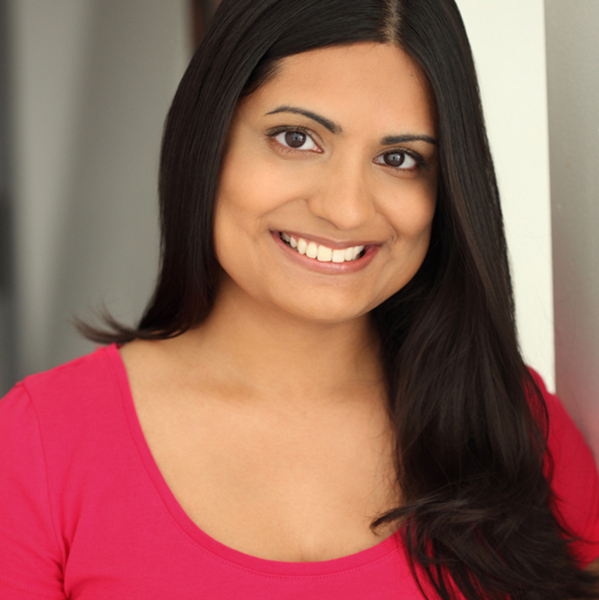 indieactivity: What do you want to be remembered for?
Noreen: I would love to be remembered for having a positive impact on people through art and film.
indieactivity: What do you want from an actor during production?
Noreen: I want an actor who is responsible, on-time, takes their job seriously but is also fun and has a sense of humor, and is a respectful and down to earth person. It's also important that they can take directions and they are dedicated to their craft.
indieactivity: How do you prefer to work with a producer during production?
Noreen: I prefer the work relationship to be collaborative, where we both share ideas to make the project successful.
indieactivity: What can a director do to get into the film industry?
Noreen: Networking. I think a director should go to film events, meet other creatives in the field, share their business cards and website links to see their work, etc.
indieactivity: Who is your favourite director?
Noreen: Tim Burton is one of them.
indieactivity: Why?
Noreen: I love Tim Burton because he has a very unique and artistic vision. I think he's a fantastic storyteller. He did a great job with Edward Scissorhands, among others.
indieactivity: What advice will you give director around the world?
Noreen: Watch a lot of movies and pay attention to their style. Learn about the other roles in filmmaking, i.e. what it's like to be an actor, an editor, a production assistant, etc. Understanding these roles will make directing the people in them easier. Also, make sure that when you're starting out and even when working with an experienced cast and crew, you're calling the shots. Let it be known that you're in charge. Don't let any lack of confidence show.
This week I got to stand on #Broadway stage for @LesMizBway w/ @Inside_Broadway! #IBCreatingTheMagic #musical pic.twitter.com/L54CoFoyan

— Noreen Quadir (@NoreenZizzyQ) June 3, 2016
indieactivity: Briefly write about your career?
Noreen: I have done several theatre plays. And I recently performed in the play "A Muslim in the Midst". I have also worked on various film projects. I was a Key Production Assistant and an actress in the independent film "Caihong City".
I wrote a feature screenplay called "The Amoeba Girl" and produced and directed a short scene from the script using four actresses. Another short project I've produced is titled "City Woes". I wrote the script and also acted in the film. With each project under my belt, I have been growing and getting better at what I do. I am looking to continue to advance.
Website | IMDB | Facebook | Twitter | Instagram | LinkedIn | Google+