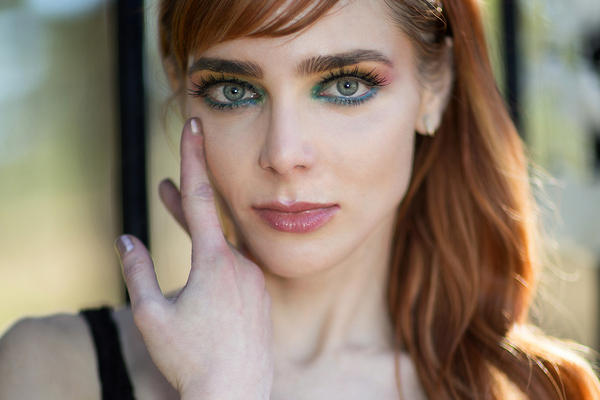 Maya Tal was born in Israel and didn't speak a word of English until the age of 9, when her family moved to Australia. The first thing Maya wrote in her newly adopted language was a book of poems, which she still has. Looking back, Maya's love of storytelling was instilled in her from a young age and interlinked to the literature she read in an effort to master the English language. Maya has flirted with acting on and off her entire life, through school and obviously beyond. But, Maya's focus was always academia, and she went on to study law and practice as a solicitor. The thing that kept her sane throughout was the ability to lose herself in her study of the craft. Two events stand out in particular as 'triggering' the performer in her. The first, the addictive yet terrifying sensation she felt of fluttering butterflies as she took the stage to perform a particularly dark monologue she'd written to a perplexed audience at an otherwise cheerful school function. The second, the bucket of makeup she piled on to make a convincing Macbeth in an experimental Shakespeare adaptation (seemingly, boys weren't much interested in drama at her school). But the first time she felt she'd truly transcended into another character was when portraying Blanche Dubois at the National Institute of Dramatic Art (NIDA). No feeling could compare to the empathy and love Maya felt towards this fictional character and she remains her favorite to date. It was then Maya realised she had little choice but to succumb to her yearning to pursue acting as a serious vocation.
Did you study acting
I studied acting in Melbourne at several schools, including 16th Street, NIDA and VERVE (in reverse chronological order). I have also undertaken several master classes at 16th Street with world-class teachers such as Carol Rosenfeld (HB Studios, NY), Carl Ford (Susan Batson Studio, NY), and Elizabeth Kemp (the Actors Studio, NY), with whom I completed two memorable Dream Character Workshops. I have also studied the Chubbuck Technique with Anthony Brandon Wong and comedy improvisation with The Second City (Chicago), and been privileged to audit several master classes run by Larry Moss and Howard Fine. You can definitely learn much from watching your peers at work, their struggles and triumphs mirroring your own.
What acting technique do you use
The first rule of acting is don't act. Acting is doing. Whenever we interact with the world around us, and, this is especially true of our interactions with other people we try to affect it in some way. Therefore, it's imperative, after undertaking extensive research into character and the given circumstances, (including the historical and/or political context in which a story transpires), to examine the way in which the character you're portraying tries to change the world around them to overcome obstacles and achieve their objectives. In my acting I predominantly use the Chubbuck Technique, and, in particular, substitution, whereby I delve into my sense memory of real life experiences paralleling those experienced by the character. An actor's ability to create external stimuli and react accordingly is paramount. If you don't believe in the circumstances your imagination has conjured up, it's highly unlikely the audience will find your performance authentic. It's imperative to keep your instrument in top condition via daily vocal and movement training such as the Alexander Technique, yoga and dance. Most importantly I believe that an actor should at all times maintain their creative spark by embracing the joy of play. At the end of the day, our work is only as powerful as our imagination.
Do you take courses to improve your craft
When time allows, I keep my instrument fine-tuned through regular acting classes with a variety of different teachers, each having their own unique techniques to bestow. It's useful to follow a daily routine which accounts for vocal and movement training and meditation.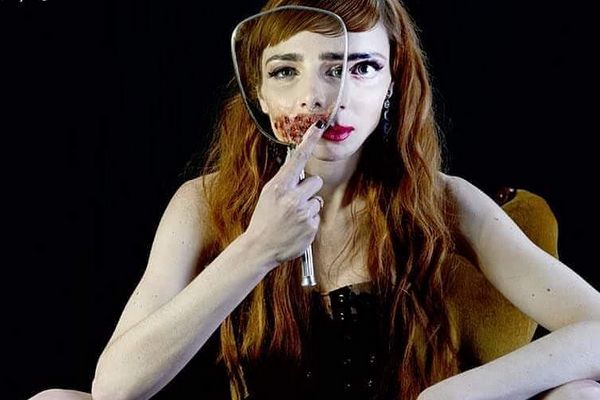 What acting books do you read
I have read many acting books, including: Living In Discovery (Carol Rosenfeld); Truth: Personas, Needs, and Flaws in the Art of Building Actors and Creating Characters (Susan Batson); The Chubbuck Technique (Ivana Chubbuck); An Actor Prepare, Building A Character and Creating A Role (Konstantin Stanislavski); The Intent to Live: Achieving Your True Potential as an Actor (Larry Moss), Fine on Acting: A Vision of the Craft (Howard Fine) and Respect For Acting (Uta Hagen). These books have undoubtedly taught me much about the craft but, as they say, an ounce of practice is worth a pound of theory; nothing can substitute experience. Hence, one of the most important books to keep on hand as an actor is, Actions: The Actors' Thesaurus (Marina Caldarone, Maggie Lloyd-Williams), which can be used to enrich one's craft via a plethora of actions. As all actors soon learn, we cannot act adjectives; we need verbs.
How do you keep fit as an actor
It is paramount as an actor to keep creating, even during periods of 'drought'. In my case, as a writer, I'm currently working on two screenplays, The Last Time and Becoming Frankie. While awaiting production, I enjoy pushing the envelope by morphing into the different characters I've created, at times portraying entire scenes with multiple characters as spoken word pieces, the experimental results of which can be found on my YouTube channel. As a poet, I frequently perform gigs as part of Melbourne's vibrant spoken word circuit. I'm also a singer-songwriter, fronting Saucy Morsel, and published model, often using modeling gigs as opportunities to hone my skills as an actor by creating backstories as part of the brief, jokingly referring to myself as a 'method actor model'. Just as is the case with the moving picture, authentic, raw emotion is the very thing that draws the viewer to a still.
How do you prepare for a role, when you get it
First, I immerse myself in the script, by reading it multiple times, recording my stream of consciousness as I delve deeper into the material. I then undertake extensive research into time, place and character, exploring my character's objectives and the obstacles they encounter in their pursuit. Thereafter I break down the text, scene-by-scene, into beats and use techniques such as 'inner monologue' to explore the thought process behind the character's words and actions. Only then do I feel ready to launch into rehearsals, during which I identify with the character through substitution and explore nuances making them unique, via, for example, vocalization and animal work.
How do you create a character from a script into a person
I have the upmost respect for the craft because reverse engineering a human being is one of the most difficult tasks a person can undertake. And I say this with some authority, having studied law, architecture and journalism. As well as all the techniques discussed above, a most useful tool is improvisation; that is, stretching the character beyond the text by playing out scenarios referenced or leading up to pivotal scenes.
How do you stay fresh on a production set
As with most things, timing is everything. It's important to be aware of when you're scheduled to be 'on' and 'off'. During the 'off' cycle, I try to somewhat disconnect with an unrelated book or activity. During the 'on' periods, I stay 'dropped in' through improvisation, vocal and movement exercises and by listening to music which flexes my sensory muscle and connects me to my truth, playing out scenarios from the script/text that serve to keep me in character. Whether on or off, it's important to stay relaxed and remain breathed, acting otherwise being impossible.
Describe a memorable character you played
The most memorable experiences I've had portraying a character was during Elizabeth Kemp's Dream Character Workshop, when I was working on Blanche Dubois, from Tennessee Williams's 'Streetcar Named Desire'. On the last day of the workshop I performed a monologue comprised of words gifted to me by Tennessee the night before, notwithstanding my numerous, though futile, attempts at shuteye, that decoded the text with a message pertinent to my survival at the time. I performed the monologue after portraying a peaceful culmination to Blanche's troubled relationship with Stanley Kowalski, later revealed to be part of Blanche's delusion as she addressed the audience from the mental ward in which she had been incarcerated. The text reads as follows: I don't tell the truth. I tell what it ought to be. It would have been nice had it ended this way but it was not to be. Oh my, my, my, don't we just love happy endings? But are there such things when each one of us must die alone. There is so much confusion in this world, I can hardly stand it, but I have to keep hold of myself. Death is the opposite of desire, and I have all of these treasures locked in my heart. I hope you can see. When delivering these words I felt I was speaking on my, as well as the character's, behalf. We were one and the same. The message of self-rescue gave me newfound respect for Blanche, who is, above all, as I discovered, a survivor. Suffice to say, I doubt any character, including those created by yours truly, will ever hold a candle to Blanche following this cathartic experience of alchemy.
Another memorable event was performing the last scene of my second screenplay, Becoming Frankie, where I dream of a new ending to my first screenplay, The Last Time, as an experimental spoken word piece titled The Day The World Ended, which can be viewed here.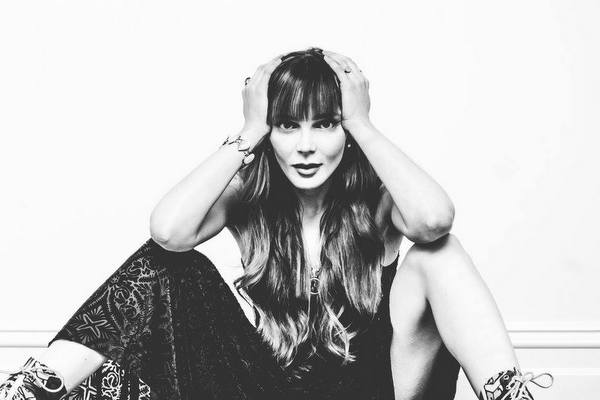 Explain one creative choice you took on set
It was once suggested that substitution should be based on the circumstances of the scene rather than, say, the dynamics between two characters. For example, following direction, I once swapped my substitution of a lover to a parent, since the circumstances were more akin to a teenager trying to break difficult news to their guardian, notwithstanding that the characters were romantically involved. This change heightened the stakes of the scene.
On a lighter note, recently while shooting an episode of the web series Vampires and Rabbits, I took creative liberty in extending the lifespan of a prop, being the one rose to be destroyed at our disposal to the amusement of cast and crew alike, the results of which can be viewed here.
What do you want most from a director
I want an open-minded director who is patient, willing to experiment, has an encyclopedic knowledge of the script, is technically proficient and speaks the language of actors, for example, by abstaining from demanding a display of emotion in a vacuum. I want a director who pushes me to the brink of the human condition while simultaneously nurturing my soul.
What actors do you long to work with
I always hoped to work with Philip Seymour Hoffman, though sadly, of course, that's no longer possible.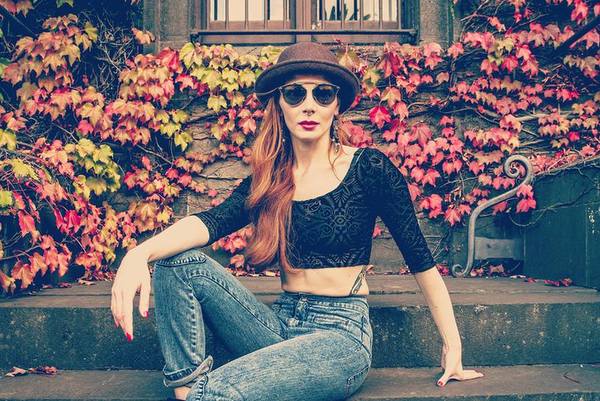 Why
PSH was a testament to the craft. His commitment to and discipline in delivering nuanced performances are legendary. His portrayal of character, as he morphed from one to the next, was always memorable, no matter how big or small, and catapulted each film lucky enough to be graced with his presence into cult status. Though appearing to effortlessly transcend his being on the silver screen, such performances wouldn't have been possible without his rigorous work ethic. Seemingly unconcerned with celebrity, his sensitive treatment of each character meant we, as an audience, couldn't help but care, despite any deep-seated flaws which served to render them so tragically human.
What advice would you give to actors
Never give up on your dream. Silence the voices around you and listen to your heart, because otherwise you're already dead. Ironically, it's the ones planning for a comfortable retirement that meet their deathbeds having not lived at all. Most importantly, if the work doesn't flow your way then create it yourself. Don't let others determine your destiny or worth. Get yourself out there. Risk failure and realize that voice inside our heads keeping us small is the ego masquerading as humility. As storytellers, our job is to explore all facets of the human condition to make others feel less alone and, truly, the most valuable currency at our disposable is our ability to make others feel. 'Without art, the crudeness of reality would make the world unbearable.' – George Bernard Shaw
When faced with roadblocks, I always repeat my mantra, a poem I wrote titled: A Letter From Novice To Master, which I thought was addressed to those who doubted me, only later discovering that I was the intended recipient. Often, the only pertinent limitations we face are self-imposed. The poem reads as follows:
You say I dream too big
I say you think too small
Resigned to some cheap slumber
While I stumble and I fall
But take it from the wise
It's the master who shall rise
And the one they call the novice
Will stay shackled to the cautious
See, the former's failed more times
Then the latter's cared to try
So I blow this kiss your way
For that which I have to say
That you cannot see the forest
Even for one measly tree
And oppression via glass ceilings
Is just not the life for me.
Briefly write about your career
My name is Maya Tal and I'm a storyteller. I believe storytelling to be at the crux of all that is sacred to humanity and therefore vital to its survival, facilitating empathy and love by enabling us to metaphorically walk in the shoes of others.
By way of background, I'm a professionally trained actor with extensive training, including at 16th Street and NIDA. I'm also a writer, singer, model and lawyer.
As an artist, my goal is to be as authentic in the moment as possible, embracing all aspects that constitute my being, thereby making me human. By doing so, I hope to encourage others to listen to their heart and break down the illusory barriers that separate us from not only one another but also ourselves. I hope to seamlessly blend disciplines of art, acting, music, dance, film and fashion, much in the same vein as my hero, David Bowie, and that my message of self-love and selflessness continues to resonate.
On my YouTube channel, you will find my (sometimes) experimental spoken word, meet characters from my screenplays, and be privy to comedy sketches, as I join the cast of Vampires & Rabbits, and music clips from Saucy Morsel, the band I front .
Projects on the radar for 2017 thus far include She's Not So Ordinary, a horror film where I play one of the Hell Vixens and We Need To Talk, a short film with an important message, where I play an 'Angel' flying high.
As well as Vampires & Rabbits, I'm also set to star in the following web series': Jumping Trains, What A Great Idea and Drugs N Dildos, and look forward to releasing an EP, SheKnows.
My YouTube channel can be accessed here. You can also follow me here.  Fun fact: embedded in my Facebook timeline is the bottomless pit of 'hashtag poetry', with each #BecomingFrankie post serving as a museum, if you like, to scenes or themes from a film premised on the question, 'if the cameras were rolling, would you be happy for the world to see who you really are, would you stand behind every word?' As Frankie goes on to discover, not too many people would. You can peruse the spiral here. For more on Becoming Frankie, follow this link. My full Creatives On The Couch interview can be accessed here. The moment is my muse and art is the flicker of light that never goes out.
To keep up to date with my artistic endeavors please follow me here