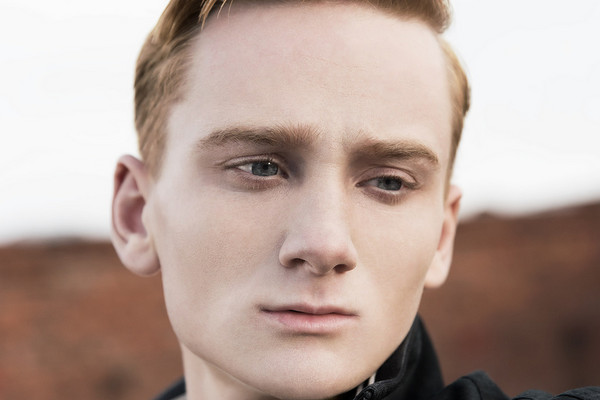 When I was Kindergarten, I remember my parents putting on movies that I felt compelled to act out on my own. My interest in acting led me to participate in over 25 theater plays around the San Francisco Bay Area by the time I was about 12. Around this time, I grew an interest in acting on camera after being casted in an indie feature titled Red Ribbon . From there, I was posting in Facebook forums every week, independently contacting casting directors, and doing my best to get work on set.
Marin School of the Arts student @ethanbpaisley speaks about his film production co. Take18 and making #ArtwithImpact at #iesonoma #innovate pic.twitter.com/6lNLyNjICK

— Jesse Madsen (@MrMadsen1) June 12, 2017
My ambition has landed me roles in over 12 films, 2 commercials, and a TV Hosting Role, as well as enabled me for SAG Eligible Roles. When landing parts was slow, I would upload to my YouTube Channel, self-titled Ethan Paisley , which spoofed pop culture and accumulated over half a million views plus three thousand subscribers within the first 5 months of being active. The channel has taken a hiatus as I'm currently trying to focus on more serious film and acting work.
indieactivity: Did you study what you do?
Ethan: Oh my god, of course! I think the work I was active in as a child has taught me that if you want to go farther in your career, it is essential that you practice what you love daily. When I was little, that meant scheduling acting classes at Cinnabar Theatre, singing lessons with Melinda Moreaux, monologue class with Amanda McTigue, or summer theatre camp with David Bauman. As I grew an interest in film, I made YouTube videos every week, and I learned something new about everything from creating characters to marketing each time I uploaded new content. I think for actors especially it is important to enhance your skills through daily practice, but also by exploring other avenues you may be interested in. For example, as a kid, I had my heart set on being on a Disney show, but when that wasn't happening I made my own show on YouTube and found that I love film producing.
indieactivity: What is your filmmaking process?
Ethan: Acting and producing for a film project is more similar than many may assume. As an actor, when I'm presented with a script, I read the whole thing, illustrate background on the character I'm creating, and study how that character fits into the story, but most importantly, I also look at how the production is looking to market that character. I am a 5'6", blonde, flamboyant boy, so my type is either gay, nerdy, or something in between. I make sure I am delivering to how the production wants to make that work.
As a producer, I also read through the whole script initially, then study story and marketing strategies. After that, the process obviously differs, as I begin hiring the crew I want based on the director's or writer's vision, next I formulate a schedule, book locations, lock in actors, and source catering. Food is key.
indieactivity: Tell us about the work you have produced?
Ethan: I am the head producer at Take 18 Entertainment, a teen-headed production company that has produced over 15 short films, 2 feature films, as well as a commercial for the Spike TV Network. Award-winning short film titles include Annoiato, Playing The Game, and (dis)connected. Our two features, The Art of Escape (2015) and Point 453 (2017), are each in the distribution process, and Point 453 debuts at Cannes as part of the Marché du Film on May 23rd! For actors looking into producing, I highly encourage it as you have the power to govern casting decisions and the overall creative vision of a project. To execute the vision you want, however, you must nonstop work at what you're interested in. Practice really makes (close to) perfect.
indieactivity: Do you take courses to improve your craft?
Ethan: Yes! As a producer, I've been fortunate enough to train with Tyger Williams (Writer, Menace 2 Society) at Idyllwild Arts Academy in Idyllwild, CA and I'm currently working in James Franco's film and acting workshop where we are working to create a feature piece based on his mother Betsy's book, The Art of Love . I have also attended Marin School of the Arts in Novato, CA for 3 years as part of the video program. My suggestion to anybody without training resources, is to use the interest for reference on filmmaking techniques. As a young person solely focused on producing for films, there are not a ton of classes geared towards this motive. I have had to scan YouTube search pages, watch all 5 seasons of Project Greenlight, and intern on as many sets as possible to begin to understand the role of a producer.
indieactivity: How do you combine acting, producing and writing?
Ethan: This is a great question. Acting on camera is what interested me in making my own movies. To learn how to tell the stories I wanted to tell, acting on set taught me a lot about the filmmaking process and was like a ghost internship for learning how to produce and write stories. In terms of directing, this is a skill that I feel really comes from acting chops as the director must be aware of what good comic timing or drama looks like.
indieactivity: How did you get into the film business?
Ethan: My first on-camera acting job was when an old theatre director of mine referred me to an audition for an independent feature film. I scored the part and was curious about the details of the filmmaking process from that point. This led me to create a YouTube channel and further my on-set experience as an actor. YouTube taught me a ton about producing, and ever since I've been working on production elements of independent shorts and features.
indieactivity: How do you turn an idea into a screenplay?
Ethan: This definitely depends on the idea. If I'm interested in exploring a social issue or telling a true story, I am researching and meeting with resources everyday for at least 2 weeks. If it's an original concept, it's a simpler process and I'm just writing whatever I'm thinking about. Both types of scripts are run by members of my company, a diverse selection of friends, and of course, my wonderfully supportive parents.
indieactivity: Explain your writing process?
Ethan: OUTLINE FIRST. ALL THE WAY. I have to outline my ideas in a step outline, have it approved, and then create a treatment before I open Celtx to begin crafting my script. Then the script undergoes tons of drafting. I think my second feature took 30 drafts to get right. I'm annoyingly a perfectionist about this step and drive myself insane.
indieactivity: What writing tip or idea can you give young writers?
Ethan: Write all about what you're interested in. Lately, I have been super interested in mental illness and psychology after writing a script which is now Point 453 , back in 2015. The film is personal to my life growing up and illustrates a household dealing with addiction and bipolar. Since then, I've been active in mental health awareness and gone on to make films about PTSD and DID as a result of rape and sex trafficking. Currently I want to explore ego and identity as a result of working closely with mental health. I don't know what to say to writers, honestly. Let the first thing that inspires you inspire the next.
indieactivity:  Tell us about the directing work you have done?
Ethan: I think the first thing I directed was a theatrical adaptation of the Neil Geiman book, Coraline, in the living room of my house at 9 years old… that was followed up by several more theater productions I organized throughout elementary, which led to YouTube, which then led to making movies in my film classes and workshops, to then directing full features for distribution. I've directed 17 films, 2 of which are features, plus 4 commercials. Directing is an extension of acting for me. It's completely about the vision and the characters. It's a fun time.
#TheKillingOfASacredDeer premiere xo pic.twitter.com/WNlgZ1ATfS

— Ethan Paisley (@ethanbpaisley) May 24, 2017
indieactivity: What do you want to change about the film business?
Ethan: People are always talking about what could change or be better, without realizing that the business is changing…like, a TON and constantly. Female-directed content is moving up in the ranks, new VOD platforms are emerging offering diverse shows and movies, and Netflix is kind of a thing now. My latest feature, Point 453, was actually just signed with Adler & Associates Entertainment, a distribution company marketing content done by directors on the rise to buyers from platforms like HBO and Netflix. Teen and college work makes up a huge portion of this market. I just really hope movie theaters aren't gone in 20 years. Like, please don't let digital media overshadow the experience of a movie theater. Movie theaters and similar commercial centers are a huge part of this business, we CAN'T loose them.
indieactivity: What do you want to be remembered for?
Ethan: To be honest, I want people to remember me for my resilience and ambition to make things happen. You could call me a creative, sure, but my talent is all in the business of film and TV. The part that makes me resilient is that I fight to have the movies I care about distributed and in that, a large audience that appreciates and connects with them. I'm more of a strategic thinker. I don't think of myself as a director or visionary whatsoever, even though I love to create.
indieactivity: What do you want from an actor during production?
Ethan: A good actor is responsive, on-time, can do well with little direction, and isn't full of themselves. I can't exclaim how important that last point is. Being nice, making a good first impression, and being on time is 80% of an actor's job. If talent mattered, everyone would be an actor.
Teenage filmmaker @ethanbpaisley heads to Cannes Film Festival https://t.co/Us65ApDi2z via @sfchronicle pic.twitter.com/0T92kZcclo

— Mariecar Mendoza (@SFMarMendoza) May 10, 2017
indieactivity:  How do you prefer to work with a producer during a production?
Ethan: When I direct, I usually like to produce, but extra production help is always great. I usually, in this case, split the role of a producer in two, and personally focus on the hiring of the cast and crew while my co-producer does location scouting, funding, and takes care of other business aspects.
indieactivity: What do you think a director can do to get into the film industry?
Ethan: Be on other people's sets and don't fret to start making your own content!!! Take away what you can from others in terms of how you interact with actors and instruct your crew to bring your vision to life. Otherwise, it is your job to be the creative mind and generate the vision for what your audience will see on screen. If you submit to film festivals, actually go to them, network, and brand yourself on social media I can guarantee some level of success.
indieactivity:  Who is your favourite director?
Ethan: Roman Polanski (don't hate on me)
indieactivity: Why?
Ethan: His imagination is boundless and having endured an extremely difficult life, he is able to draw on experiences that directly connect with his audiences. His ability to relieve his pain through his work is something I relate to.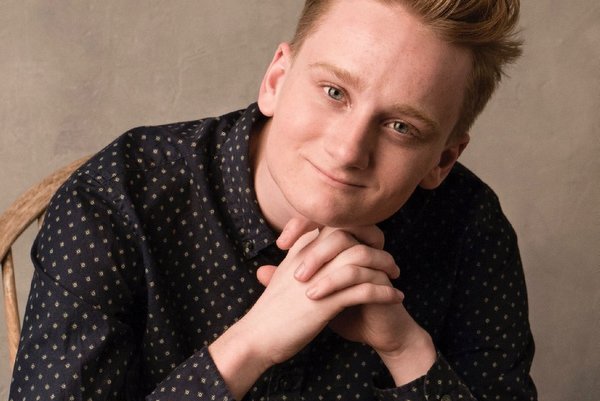 indieactivity: What advice would you give directors around the world?
Ethan: Put yourself out there and brand yourself. Most everyone in this business has access to a computer, phone, and in that some form of social media, so make them know who you are and what you're up to. Reach out and own your career, this is your life. Take agency.
indieactivity: Briefly describe your career?
Ethan: I was born August 1, 2000 in Austin, Texas. I began acting on stage at Cinnabar Theatre, and played in roles such as Romeo in Romeo and Juliet and Seymour in Little Shop of Horrors . In 2012, I decided to head my own YouTube channel, titled ethanpaisley . The channel grossed over 800,000 views across 30 videos in less than a year.
In 2015, I was cast in award-winning short film Unspoken and began writing on my first feature film, The Art of Escape , which went on to receive 10 festival nominations and a distribution deal with Intellect Pictures.The success of the film inspired me to create Take18 Entertainment in 2016, a self-headed production company based out of Sonoma County. The company has produced over 15 shorts, four commercials, and a feature film titled Point 453. Point 453 is a feature film about a young boy growing up with bipolar disorder, starring Caelan Scrivener. The film will be screening at the Marché du Film at the Festival de Cannes 2017. My short film Playing The Game was discovered by fashion photographer Indrani Pal-Chauduri in 2016. She will be directing and producing a feature version of the film alongside me in 2018.
I have also recently partnered with Elysium Bandini Studios on a feature length sequel The Art of Love to feature film, Metamorphosis: Junior Year , written by Betsy Franco and executive produced by James Franco . I have recently received a nomination for an ieSonoma County award.
You can read hear about me in Teenplicity Magazine, KQED Radio, The San Francisco Chronicle , among other periodicals.
Website | Twitter | Vimeo | IMDB | Instagram | YouTube | Stage32
INTERVIEWS
more interviews