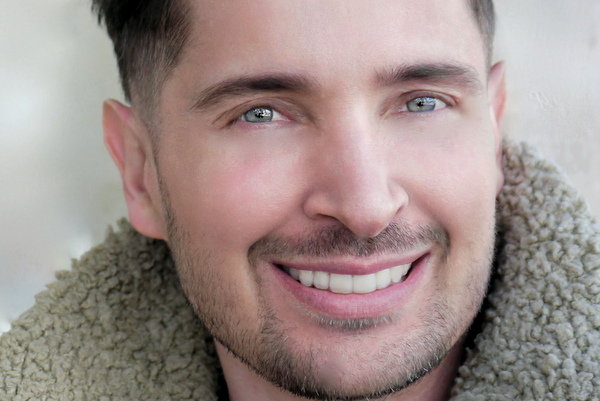 Daniel DeWeldon was first bitten and captured by the acting bug when he saw an advertisement at a cafe in Los Angeles casting for extras. He was intrigued and needed to make some extra money as an undergrad. When Daniel met the casting agent, she recommended that he see a talent agent as she thought there was "something interesting" about him. Daniel met the agent at his office in Hollywood, did a cold read, and was told, "Get some acting lessons and come back to me in six months."
Daniel DeWeldon immediately enrolled in an on-camera acting class. He recalls a visceral moment of emotional expression in the class: the scene involved his character coping with his dog being struck and killed by a car. Imagining these circumstances provoked a well of emotion within him that he never felt – simultaneously cathartic and healing. Daniel knew then he wanted to be an actor. Within a few weeks, he officially changed his major from Psychology to Theatrical Arts and immersed himself into the craft of acting.
indieactivity: How did you become a professional actor?
Daniel: Following a 6-year masters program in theatrical arts at HB Studios with Uta Hagen, Howard Fine, and Michael Arabian, I auditioned for The Actors Studio. I chose a scene from David Mamet's Glengarry Glen Ross and was received as a lifetime member by board members Martin Landau, Mark Rydell, Barbara Bain, Al Pacino, Ellen Burstyn, Harvey Keitel, and Lou Antonio. This moment was a major turning point for me.
The Actors Studio is best known for its work refining and teaching method acting. The approach was originally developed in the 1930s based on the innovations of Konstantin Stanislavski. At the studio, actors work together to develop their skills in a private environment where they can take risks as performers without the pressure of commercial roles.
Lee Strasberg, co-founder of The Actors Studio, developed sensory and relaxation techniques that forced me to delve deeper into myself and discover how to play true behavior. Another key lesson at The Actors Studio is to "know thyself" – that is, start by asking yourself, "What would I do in the circumstances of this script?" and from there the actor can begin to layer the character with behavior. For example, consider what animal you are, or what type of disabilities your character might have, etc. These combined studies challenged and expanded my craft, and made me who I am as an actor today.
One of my greatest memories at The Actors Studio is when I was chosen to put up a scene for moderator Al Pacino. Although the scene didn't go as well as I hoped, Mr. Pacino's critique encouraged me to, "continuously ask questions and investigate the character's deepest needs." He further explained that by making definitive choices as an actor, this would naturally dramatize the circumstances of any scene.
indieactivity: Describe wrong impressions actors hold about acting?
Daniel: For me, an actor is an artist. And artists create art to express, to grow, to evolve, and to ultimately expand conscious awareness – both the observer's and their own. Magic happens when an actor truly exists in the moment. It is within the moment – the now – that an actor will discover to trust in and to be spontaneous with their instrument based on gut reactions and imagination. This is the essence of acting for me. Therefore, the only wrong impression an actor can hold about acting is to put their instrument in a box and be trapped by dogmatic technique. One must simply explore life.
indieactivity: Do you take courses to improve your craft?
Daniel: In between acting jobs, I observe and participate in acting sessions at The Actors Studio. This work exercises my instrument, and I am always learning from my mentors and peers.
indieactivity: What acting books do you read?
Daniel: My favorite books on acting are A Challenge For The Actor by Uta Hagen and An Actor Prepares by Konstantin Stanislavski.
indieactivity: How do you keep fit as an actor?
Daniel: I stay mentally fit as an actor in four ways: first, by keenly observing human behavior; second, by examining my own reactions to life; third, by always working on classic plays to keep my instrument flexible; and finally, I practice a daily meditation. Physically I rely on daily stretching, aerobic exercise, and crossfit training.
indieactivity: How do you prepare for a role when you get it?
Daniel: I read the script approximately 100 times up to the day of filming or performing on stage. I submerge myself into the role by connecting every word in the script with imaginary circumstances, or real circumstances that have happened in my life. I also like to call on trusted colleagues and mentors for an added perspective and to discuss character choices.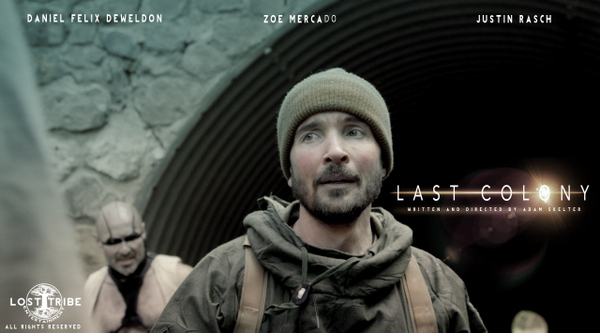 indieactivity: How do you create a character from a script into a person?
Daniel: I equate learning a character with learning a foreign language. I create a character with myriad original choices so that the persona is unquestionably believable and authentic. I rarely break character during a production, as this continuously drives the character deeper with pure choices. WARNING: you may lose a few friends along the way, but you will get to know yourself and your instrument a whole lot more.
indieactivity: What is the most change to your personality, hair, body that you have done to prepare for a role?
Daniel: I portrayed Tennessee William's in his suggested auto-biographical play "Kingdom of Earth" where I had to die my hair blonde, lose 15 pounds to play dying of tuberculosis, and learn a southern Memphis, Mississippi accent.
indieactivity: How do you stay fresh on set?
Daniel: I stay fresh and alert on set by staying in character. I also rely on rest, stretching, massage, a well-balanced healthy diet, and drinking lots of water.
indieactivity: Explain one creative choice you took on set?
Daniel: When I was filming "Fortune's 500" (Plot summary: Boy meets girl in a dramatic, darkly comic but often absurd coming-of-age tale about college sexual mayhem.) I play the lead antagonist P.T. Pecker, a villainous film producer. I made the choice to never socialize with the film's protagonist.
I constantly drove into him from my choices so he would never question or second-guess my need to overtake him. I wanted to win at all cost. My needs were paramount. This technique will always support the script and more importantly give way to dramatize the film or play, and ultimately entertain the audience…. survival of the fittest actor.
indieactivity: Describe a memorable character you played?
Daniel: The most memorable character I played is Jason, an active US Army soldier who is home in-between tours in Iraq and suffering from PTSD portrayed in the upcoming feature film "Anonymous 616." (Plot summary: A reunion between two couples turns into a massacre when Jason meets an anonymous person online.)
Premiering in the fall of 2017, this role exhausted every molecule within my acting instrument – a role of a lifetime and a dream come true. This role cut so deep into my unconscious mind that I became lost in the character – I could not distinguish character from reality. It took me weeks after filming to feel my "normal" self again… I think.
indieactivity: What do you want most from a director?
Daniel: What I want most from a director is certainty and preparation. The director lays out the war plans, and the actor carries out the mission. To win is to achieve the director's vision. I also like a director that provides room for suggestions and creates collaboration on set – although it's best when major decisions are made before principle photography begins. When playing a lead role in a film I always hope that the director understands the actor's process, especially when the character is multifaceted and complex. The lead actor needs a safe place to be able to explore and take space, as it is crucial to the portrayal given. I equate this to simply being taken care of so the actor can only focus on his responsibility of creative expression and truly be given the chance to collaborate.
indieactivity: What actors do you long to work with?
Daniel: I long to work with Daniel Day Lewis. Period.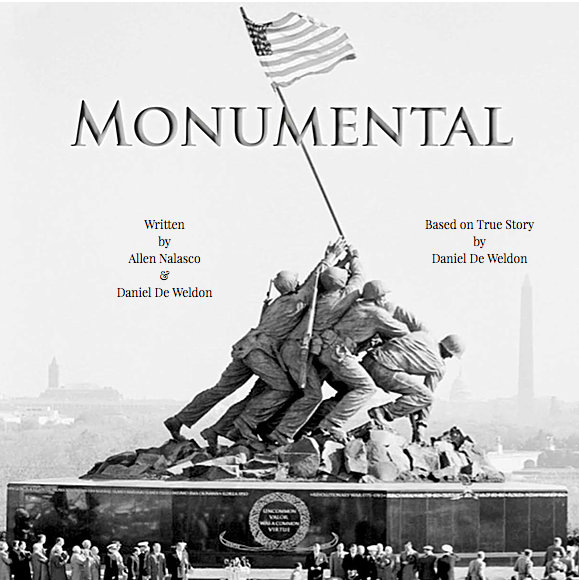 indieactivity: Why?
Daniel: Daniel Day Lewis embodies my own vision and approach toward a character, and he does it so well. He is exceptional in executing the character's needs, so much so it's been publicized how his personal life is affected while working in character. I feel this is the artists' obligation to themselves if they expect to be felt and heard by the audience. Daniel Day Lewis truly entertains because he is never lukewarm in his choices. The audience becomes one with his characters.
indieactivity: Who is your favourite actress?
Daniel: Penelope Cruz is one of my favorite actresses as she embodies sheer unpredictability, laced with equal parts power and vulnerability.
indieactivity: What advice would you give to actors?
Daniel: You are as a good an actor as you are a person in life. It takes courage and vulnerability to open your heart (I recommend starting in a safe, creative environment). Discover your mythos: are you a superhero, are you a villain, are you a victim? Once you determine your mythos, market your entire artistic being around it starting with your headshots and demo reel. Then use your mythos to seek those roles, as they will keep you working. For example, ask how your friends and family perceive you. How do strangers view you when you walk into a room? Be specific – are you a snobby or humble superhero, are you a smart or thug villain, are you a strong or a weak victim?
Briefly write about your career
Daniel: Most recently, I wrapped filming on my first lead role in the feature "Anonymous 616" a thought-provoking thriller/horror film written and directed by Mike Boss, and produced by Nail Driver Productions.
Prior to this I starred as the lead antagonist in the feature film "Fortune's 500" written and directed by Andrew Miles, also to be released later this year.
Presently, I am starring in the film "Last Colony" written and directed by Adam Skelter of Lost Tribe Entertainment. (Plot: In a world devastated by nuclear war, a father and daughter must evade roving cannibal tribes in search of a safe place to live. Though his plan is risky, he is convinced it is the only thing that will save her.) I am also in development with a feature film entitled "The Green Eyed Monster" directed and written by Otto Aoutia – a modern adaptation of Shakespeare's "Othello" where I have been cast as Iago.
In addition, I have been writing screenplays, namely a biopic titled "Monumental" about my father Felix DeWeldon, sculptor of "The Flag Raising of Iwo Jima."