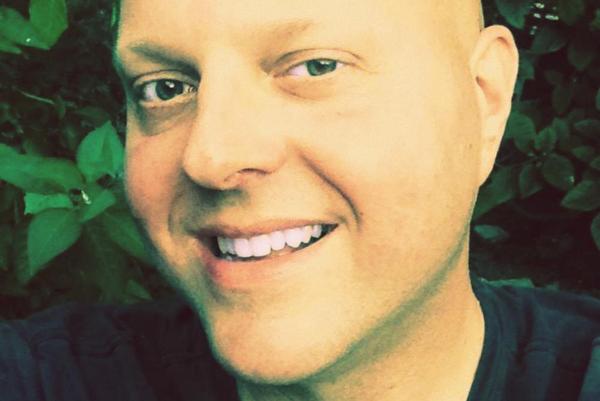 Chris Morrissey was born, raised in Hollywood, California and grew up in a showbiz family. His mother was an actress and model in the 1960's and discovered by an agent in front of Paramount Studios. She appeared in a lot of popular magazines and television shows such as My Three Sons and Mr. Novak. She was offered the lead role in the TV series version of Gidget, but it ultimately ended up going to Sally Field because she was more famous at the time. Chris Morrissey's father managed the Hollywood Cinerama Dome theatre and wrote movie screenplays. Chris' parents met at the theatre, so I feel like being in the entertainment industry was part of my destiny.
My movie @HeavyMakeupFilm has a red carpet screening Thurs, November 10th 7:30pm Rip Horror Film Fest #Hollywood Los Feliz 3 Cinemas #horror pic.twitter.com/WMCshs6Tj0

— Chris Morrissey (@chrismorrissey) October 6, 2016
Did you study what you do
I wanted to be an actor from the moment I was born. I couldn't wait to be in movies or on television, so I started taking acting classes as a child. I pretty much starred in every school play from kindergarten to junior high school. My mother gave up acting in the late 70's to focus on family and being an artist and poet. I went to various auditions as a kid but didn't officially try to get an agent or pursue it professionally until I turned 18. Once I got an agent, I was so excited, but I hardly ever heard from her. She only sent me out on probably 3 or 4 auditions during a six month period. I started to realize that you have to make things happen yourself, so I subscribed to all the casting magazines and trade papers like Backstage, Daily Variety and Hollywood Reporter so I could figure out who the right people were in the film industry I needed to contact. I would send my headshot and resume to all of the production companies directly and make cold phone calls asking for casting director and producer names. I didn't really get anywhere quickly, but I started to establish good contacts and I booked a small role on David Lynch's Twin Peaks just by being daring and persistent. I worked for four days on the show and also filmed a music video for the soundtrack as well. My calls to production companies also landed me a receptionist job at Roger Corman's Concorde Studios in Venice. I asked them where I could submit my acting resume and the woman who answered the phone said "we don't accept actor headshots, but we are looking for someone to answer phones as an intern. Can you start tomorrow?"
I jumped at the opportunity! Being thrown into the crazy, fast-paced world of a film studio was amazing. I knew this was the place that I would learn everything I need to know. My time there made me decide that I wanted to not only act in movies, but eventually make my own. I even was able to do bit acting parts on a couple films shooting on the studio lot while I worked there. A lot of times in this business, it's about being in the right place at the right time. I left Concorde to work at Andy Warhol's Interview Magazine for several years and continued with acting classes in my spare time. I never was able to go to auditions because I was so busy at Interview. I also realized that due to my tall height (I'm 6'5") and look, most of the acting roles I was considered for were bodyguards or bad guy roles. I always want to play the fun best friend or the quirky indie film character. I eventually stopped acting classes as well, to concentrate on my work at the magazine. Our offices were located inside a poolside bungalow at the Chateau Marmont Hotel on the Sunset Strip, so being there opened my eyes up to this amazing world of celebrity. It became the norm to casually bump into and meet various movie and music stars on a daily basis around the pool walking to and from the office. It was such a great environment and very inspiring. When things were slow, I began to write my first screenplay there at the hotel. I also decided to shoot the film myself as a calling card, so I would get together with acting friends to plot out plans to shoot my scripts and cast everyone I knew that was struggling to book acting roles. I figured that we might as well take things in our own hands and create our own roles. Create our own opportunities.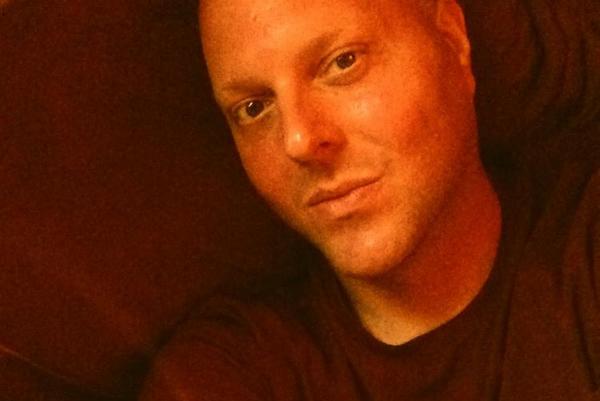 Did you study film or acting, what is your filmmaking process
I never went to film school because I couldn't afford it and I couldn't commit to it while working a busy full time job. In my down time, I taught myself filmmaking through watching many, many important classic films and reading tons of film books. I also went to a lot of one-off film workshops and seminars in Los Angeles. The best way to learn is to actually make a movie and be on set. So much is going on that you do not experience in a classroom. There are so many surprises and problems to solve on a day to day basis. You just learn by doing. For acting, I went a few different acting schools over the years, but Playhouse West was my favorite. I went there for many years and still keep in touch with so many people from there. They teach the Meisner technique. I think that it's important for an actor to try out different styles and techniques to see what works comfortably for them. Personally, I like to try to dive deep into the character and create my own history outside of the script. Sometimes you don't have time to do that, so I just try to use my own instincts to stay true to the scene. Studying acting and playing roles first hand really help shape me as a filmmaker. I really care about working with the actors and rehearsing as much as possible. Though, we don't always have that luxury due to time constraints or budget.
Tell us about the work you have produced
My first feature film was called SUPERSTAR FEMALE SERIAL KILLER. At the beginning, I wrote a few other scripts and submitted them to various agencies and production companies with no luck. I get impatient quickly and really don't like relying on other people to tell me YES or No about a project, so I sat down and wrote the script for SUPERSTAR over a couple of weeks. I then bought a camera and some film equipment and grabbed my acting school friends together. We shot the film at night after work and on weekends over the course of a few months hoping to use the best footage to cut together an extended trailer and send it out with the script to various film studios hoping to raise financing. The lead actress in the film worked at an editing/post-production studio during the week so we decided to put the full movie together there to see how it would come out. We loved it! So instead of sending a trailer out to studios that probably wouldn't even take the time to watch the film, I took the full completed edit of the film and began contacting theaters directly. I learned everything I could about film distribution and started to book my own screenings. It worked out perfectly. I officially released my own first film and people actually showed up to watch it.
I screened the film around Los Angeles and then had a screening in New York months later. I was able to get a bunch of press write ups in major newspapers and magazines and build a nice cult following for the film. After that, I wasted no time in producing a 2nd film, which was called LIPGLOSS EXPLOSION! I wasn't happy with the way that film came out and I ran into a lot of productions problems during the filming of that project. I jumped into it too quickly to rush it out to my theater and press connections right after SUPERSTAR. The film had a pretty successful theatrical release in Los Angeles just like SUPERSTAR but it didn't get the love that Superstar did. It was a great learning experience. I went on to make a couple other films at a much casual, slower pace, and then took a break to refocus and refresh my creativity. A few years later, one of the actresses from SUPERSTAR reconnected with me and said she wanted to get into producing. I had been working on some script ideas and the timing felt right. We began production on the horror film TRICK OF THE WITCH and had an amazing time making the film. We booked amazing locations and the film became its own entity. It practically made itself. Everything about the experience seemed like it was meant to be. After completing it, we were invited to premiere it in New York Independent Film Festival and it screened to a sold out crowd. We won Best Horror Feature and the Audience Choice Award. After the festival, the film had a theatrical release and we currently are still showing the film to theatre crowds. My most recent film is a campy mystery thriller called HEAVY MAKEUP and the film is premiering in November at the Rip Horror Film Festival!
Do you take courses to improve your craft
I don't take courses for filmmaking but you really do have to keep up with all the new technology. Every few months, there is something new to learn about. My first two films haven't been released on DVD or Blu-Ray yet because they need to be converted into HD. My newer films Trick of the Witch and Heavy Makeup were all shot in HD formats and will be released on Blu-Ray after we finish the theatrical screening tour. As an actor, it's important to always work on scenes or material. If you aren't in front of the camera constantly, then it's important to work on scenes with friends or to even do live theater. When you stop acting for a while, it can be intimidating to get in front of the camera and lights again or get on stage in front of an audience. So taking acting classes at any time just to be able to perform I think is a really good exercise tool as an actor.
How do you combine acting, producing and writing
Now that I have made several films as a director, I've had the desire to get back in front of the camera again as an actor. I have been cast in two film roles that are planning to shoot in January. It's exciting for me to do this because I feel that knowing what I know as a director is really going to give me so much to work with and so many new experiences to explore on camera.
How do you turn an idea into a screenplay
I get movie ideas on a daily basis but don't always turn them into screenplays. I usually let the ideas form over a few months and if the storyline really sticks with me then I will sit down and start writing down scene ideas and plot twists as a sort of blueprint – and eventually I turn it into the full script.
Explain your writing process
I don't have a lot of patience when it comes to writing. I'm either going to do it all in one shot or I'm not going to do it at all. There has been several times where I start working on a screenplay and then abandon it a few days later. The screenplays that I have completed in full usually are done over the course of a few days or a few weeks. I will write it in full and then rewrite small things during filming to tweak it. For me, I like to see the actor's play with my material and if something isn't working then I will change it. With writing, I feel like if it's meant to be, it will just happen. It all comes out and comes together. It flows when the time is right.
TRICK OF THE WITCH Horror Movie Trailerhttps://t.co/rHr29WhfVm https://t.co/0mTk7MOGzO

— TRICK OF THE WITCH (@trickofthewitch) December 21, 2016
What writing tip or idea can you give young writers
Keep a notebook or journal and write down ideas or scenes. After a while, you will have so much info you can build upon. I like to make dream cast lists of people I would love to work with and I also like to come up with character names to refer to in the future, so when I'm working on a new script, I can just pull things here and there and it all just connects together like a puzzle.
Tell us about the recent directing work that you have done
Making my current film HEAVY MAKEUP was an interesting process. I decided early on to write the script and not let anyone read it in full. Every cast member, even the producer, did not know the full storyline. I asked everyone to trust in me and just go with the flow. Each actor was given only script pages to only the scenes they were in. Nobody was allowed to reveal anything about the footage they shot with other cast members. It kept things fun and intriguing. The film is a murder mystery about a serial killer stalking aspiring actresses in a Hollywood neighborhood. Everyone in the cast had their theories on who the killer is and would ask each other if they shot a chase scene or a death scene to try to connect the dots. It was really fun. I don't think I would go that route again because you really have to stay on top of who knows what and make sure nobody lets the cat out of the bag. But ultimately it was a really fun way to make a film. We did run into a few road blocks and ran into some technical and location problems so we did have some down time between filming dates. After taking a hiatus of filming for a bit, we went back and shot some new scenes and I changed some of the storyline. During editing and post production, right before the film premiere, I got bit by a mosquito and ended up getting West Nile Virus. I was sick in the hospital for a week and it took me a few months to recover. I was so weak and sick but had a deadline to finish the film in time for the premiere. I made it in time and we had a successful screening in Los Angeles. The film won an award with basically a rushed rough cut of the film. After recovering, I was able to go back and finalize the editing and complete it the way I originally wanted it to screen. We are currently preparing for our November theatrical "re-premiere" screening here in Los Angeles and then plan to show it in more theaters in other cities in 2017. It's very exciting and there are many possibilities for the film! I also hope to start a new project in the middle part of 2017. The ideas are brewing!
What do you want to change about the film business
I want everyone to be able to make the movies they want to make and not have to worry about compromising their vision due to budget size or because a big film studio or whoever is financing your film tells you how to make it. We are all artists and we do this because we love creating art. I am very happy that it is much easier for filmmakers and actors to afford film equipment and be able to utilize sites like Kickstarter and Indiegogo to raise money to make the films they want. I do love Hollywood. I love the big film studio films and I love indie films. I think there is room out there for everyone. I don't feel like filmmakers should try to compete with each other. We all are creating art and I love to watch other filmmakers become successful. There will always be an audience for huge films and an audience for small indie films. I'm happy that we now have several outlets to choose from to watch our content whether it's in a theater, on the web or Netflix and Amazon, etc.
What do you want to be remembered for
My films are very quirky, off-beat and unique. They aren't for everybody but I kind of like it that way. I feel like I'm doing things my way and I'm loving every minute of it. Whether people love my films or hate my films, I always want to be my true authentic self. I think that's what I'd like to be remembered for. If I can inspire others to make their dreams a reality then that makes me happy!
What do you want from an actor during production
I like to find people that have a strong passion for acting and film. Making movies is a very long process. When I cast an actor, I tell them at the start that it's not just about shooting your role and then goodbye. It's a long term commitment. There is a lot of promotional work involved before and after the filming is complete. We have to all work as a team and help each other get the word out there. In order to get the films seen by the right people in the industry, we can sometimes need to promote our work for months and months. Post-production can be a long process and sometimes re-shoots are needed. Some films can take up to a year get distribution or to book film festival screenings or even get a one-off theatrical screening. I try to find actor's that are willing to stick with it for the long run. I grew up watching movies in movie theaters. I think having access to watch content on computers and tablets is great, but It's amazing to screen your work on a big movie theater screen. I try to make that a rewarding experience for the all of the cast members and crew. It's a big celebration. A lot of films these days go straight to DVD or end up on YouTube or just remain unseen after shooting is complete. I want our films to have a life years from now.
Director Chris Morrissey to be Featured Spotlight Filmmaker at the RIP Horror Film Festival in November! https://t.co/GxtLET2n78

— PromoteHorror (@PromoteHorror) August 10, 2016
How do you prefer to work with a producer during a production
I tend to be a bit of a control freak when it comes to making my films since I've been doing everything on my own from the start. I want to have a hand in every aspect of it — casting, music, wardrobe, hair and makeup. Any producer that I team up with has to be open to giving me creative control. I am flexible, but I have a vision and I really don't like to compromise it if I don't have to. I am definitely open to producer notes and suggestions and do take their advice, but I do like to have the feeling that I can say no to something if my gut instinct tells me not to change something. I've been lucky enough to find and work with people that believe in me, my art, and my vision.
What do you think a director can do to get into the film industry
It really is a lot of work and you have to be prepared to commit to it for a long time. Nothing great happens overnight. It definitely can be a rollercoaster ride. You have to put in the work daily to make your dreams a reality. Share your goals and network with people. It is really important to be friendly, humble and respectful with others — it will take you far in this business! Hollywood is a small town and people want to work with people they feel good being around. If people help you or give you certain opportunities, then don't hesitate to help them when they need you to on their own projects or goals. Try not to burn any bridges. We all should help each other. Even if you run into a lot of rejection, frustration or road blocks, you cannot give up. And if you get a lot of people telling you NO or that you cannot do something, ask yourself what you can do to change that. Problems can always be solved. Create your own opportunities.
Thank you @Horror_Buzz https://t.co/ygwiPnntap @sharecherrie @RIP_HorrorFest @trickofthewitch #horror #horrormovies #filmfestival #events

— Chris Morrissey (@chrismorrissey) September 16, 2016
Who is your favourite director
I have so many that that have inspired me for many different reasons. Roger Corman is my idol all around because he is a true class act! His whole career and everything he has done and achieved amazes me. I love David Lynch and John Waters because their films show that there are no rules when it comes to creating art. You make your own rules. I grew up watching their films and they always stood out to me. I also love Henry Jaglom, Robert Altman and Hal Hartley. I try to pay homage to all of the filmmakers I love in all of my movies. I feel like in some ways I'm carrying the torch for them in this new wave of indie filmmaking.
What advice will you give director around the world
If you have an idea that you love, just start building upon it. This is art. There are no rules! Allow yourself to be creative and be open to learning and making mistakes. You may not love every film you make and you may not be able to always make the film you originally wanted to make, but as long as you keep trying and continue to love the creative process then you will be fine.
INTERVIEWS
more interviews