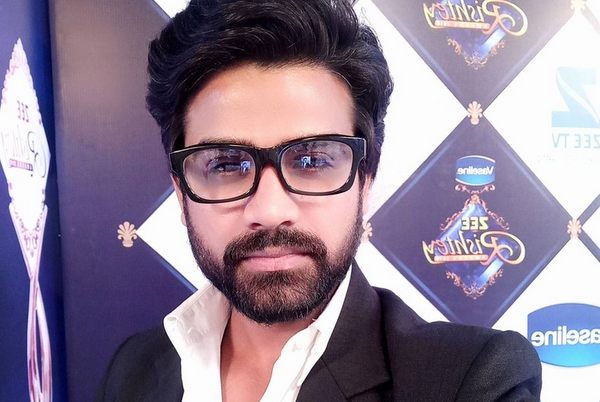 I was fascinated by cinema and acting since childhood. I took a major step for acting as a career when I did freelance theatre at Delhi. Then I did 3-4 plays at National School of Drama, Delhi. The whole period of learning theatre was of 6 years. It was a life changing experience for me. I had to manage my finances by doing part time jobs to keep my dream alive.
Then I shifted to Mumbai in 2012 for acting. It was a tough period for me but I had faith on my talent. After 6 months I got a small role in a TV serial which had just two lines in it. Then I did a small role of two scenes in a movie. Then I did several small roles in TV serials for a period of time. This period actually enhanced the actor inside me. It taught me a lot as a person and helped me grow in life.
Then I decided to quit doing small roles since I believed that I had much more potential inside me.
Being a method actor, I was not satisfied with less dedicated work done in TV. There was no characterisation, no rehearsals, no equality among artistes and no value for a small role. So, I decided to go for films where there is more value for acting and artistes and where I can build and perform my character well.
Then I gave auditions for films and luckily I got shortlisted for a character role in a Bollywood commercial film 'Gabbar' made under a big banner, Sanjay Leela Bhansali Productions. The shoot dates were finalised but sadly after few months I was informed that the film has already gone on floor and some changes have been made. The same scenario happened in the same year with director Neeraj Pandey's film 'Baby'.
I took this in a positive spirit and I realised that there are better things waiting for me ahead since I could reach to such a good level in life. God is preparing me for big things. I became more positive and confident. Then I worked even harder towards my goal.
Due to my constant efforts, I started getting commercial TVC, print shoots, ads etc. I also did dubbing, voice over work. A big achievement of mine was being featured in the hoarding of Kotak Mahindra Bank all over India. I was there everywhere in bus stops,metros,railway stations etc. I got a lot of fan following and compliments, wishes everywhere from friends,well wishers,family and even unknown people started congratulating me.
Right now, I am continuing my journey in Mumbai as an actor and dubbing voiceover artist with a positive spirit and I believe that I have many big milestones to achieve in my career ahead.
Did you study acting
When I approached, who is now my mentor, John Menick, I entrusted my knowledge and decisions in him. I thought acting was just getting a set of lines and remembering them. I am glad that meeting him has led to studying the deeper meaning of the art. He has taught me a deeper appreciation and understanding of the true art that is acting. The classes that he has provided for me really has set the tone for my mind and perception of approaching the real art of acting.
How did you become an actor
As a kid I used to perform on stage and get praised for it. I enjoyed expressing myself emotionally and physically in front of an audience. I also had a fascination for cinema, storytelling, performing, emoting. But I never enjoyed studies and rather loved acting. I rather cherished watching films or reading things related to cinema.
However I got the maturity to understand acting properly when I grew up. I started by working with different theatre groups as a freelancer actor in Delhi. Then again, I learnt theatre under eminent theatre personalities Mr. Robin Das, Daulat Ved from National School of Drama (NSD), Delhi. I also worked with Mr. Dipen Shivraman (from London) who came as a visiting faculty to NSD in 2012. It was an amazing period of 6 years of learning experience which made me believe it strongly that I have come to this world to be an actor.
What acting technique do you use
I practise Stanislavski's method acting and also the 5 W techniques that involves asking questions that start with who, where, why, what, when, how. These questions help an actor to see more aspects of the character and are useful in doing dynamic characterisation.
In dynamic characterisation it looks for change in attitude, emotions and thoughts. For example instead of character A being always being menacing once should add an occasional friendliness. He can smile, laugh then he can shift to a menacing attitude. This creates a dynamic life and a layered character.
Besides all these, I also apply my own perspectives about acting. I believe that acting is nothing but enacting the daily life we live every day. The nine emotions of acting have somewhere happened in our life. It is all about releasing emotions like fear, anger, happiness, sadness, love, jealousy etc. when it is happening with us.
I also use other acting techniques like acting improvisation exercises, breathing impact in acting, dynamic characterisation, out spontaneous acting.
You have to feel them, keep those in mind and then apply it in your acting. I believe 80 percent of acting is from our life which we use while performing and 20 percent of help we get it from external factors like costume, makeup etc. Everyone has their own thought process. This is my personal thinking regarding acting.
Describe wrong impression about acting
There is a major problem in acting field in our industry which is happening since a long time. People don't understand acting neither they know the reason for joining this field. Some people say they just want to try but they don't take it seriously. Acting is a very pure form of art. At least they should do some homework before entering into this field.
Today people enter into this field seeing glamour, sex, fame, money or without any reason. No one sees the hard work behind the stage. Lot of actors get swayed away with over focus on gyming, late night partying, smoking, drinking alcohol. Even if these activities are a part of life which might help in acting but there should be a balance in life. Rather than just doing too much of the above they should also indulge in enriching activities like watching a film, doing plays, reading acting books or workshops.
It's a wrong notion of actors that good looks only will help them bag a role which I feel is not true. Many wastes their money in quick-fix acting courses but these can only clear your basics but can't teach you acting. It is a lifelong learning process. You are the only person who can teach yourself acting. Because you have to live your life to truly understand acting. Until you do that you won't be able to act.
Do you take courses to improve your craft
I go for acting workshops, watch films, plays, read books, do theatre, discuss with creative people like directors, writers, actors, singers. I also analyse people and observe human behaviour and then implement it on my own craft. I read the daily newspaper and watch news channels to stay in touch with the world outside. I love travelling and new places alone. The travelling experiences also enrich me as an actor.
Most importantly, I prefer to self learn by observing myself. I also do self made fun acting exercises, self improvisation when I am alone. At times, I play with my voice doing modulations. Even I enjoy creating new characters and then I enact and shoot them in front of friends. I sing while I am driving and dance at my room when I am alone in my own carefree way. All these activities keep me charged up as an actor.
I work on my diction, accent, moods & genres. I do voice exercises, movement balance techniques, gestures and posture exercises, acting games to hone my skills as an actor.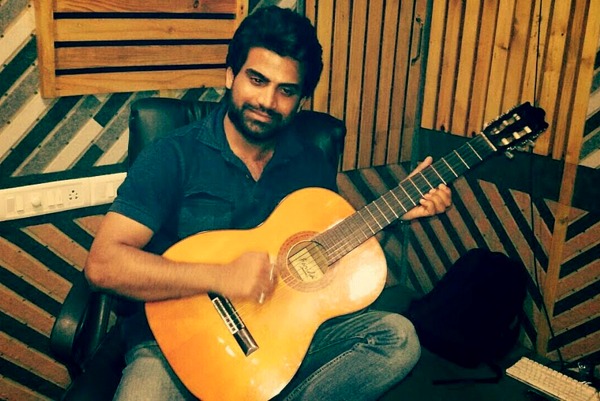 What acting books do you read
Some of my favourite acting books are Stanislavsky- A book on the art of acting, To the actor by Michael Chekov, Sanford Meisner on acting, The power of the actor by Ivana Chubbuck, Acting Smart by Tisca Chopra, Rang Prasang (Hindi) yearly theatre journal of National School of Drama. It features the theatre scenario in India in last 50 years. I have read many plays in English, Hindi and the history of Gujurati theatre.
I am also an avid reader of several poetry books like Main Jo Hun John Elia Hun ('whatever I am, I am John Elia'), Piyush Mishra's collection of poems- Kuch Ishq Kiya Kuch Kaam Kiya. I have also read many other writers, poets like Javed Akhtar, Gulzar, and Naqvi Etc.
How do you keep fit as an actor
To stay physically fit, I do jogging, free workout in park, yoga daily. For my spiritual and mental growth, I also go for a Vipassana meditation camp for 10 days, once in a year when I get free. Vipassana is a way of self-transformation. We perform noble silence in this period and stay socially disconnected.
How do you prepare for a role
I read the script several times because every fresh reading gives me a new perspective and a deeper meaning of the text. It's my habit to imagine the scene visually while reading it. I also understand the emotions attached in the script strongly to get into the skin of the character. Then I rehearse it several times until I feel fully satisfied. Then finally after all these stages I go for the performance.
Along with this, I also prepare myself mentally and physically for the characterisation. I ensure it to figure out the character's objective and mental state in the story first.
It's very important for me to know, what does the character most want? What are the motivational forces and obstacles for achieving it? How does my character counter those forces? This thought process ensures that my vision and portrayal of the character remains clear throughout the entire performance.
How do you take a character in a script to a honest, believable and breathing person
I take inspiration from people whom I have seen and known in real life which are similar to the character I am playing. I also figure out the mental stage, thought process, history, journey of that character in details. It is also very important for me to physically look like the character I am playing. So I do the necessary changes in my physical appearance, weight, hairstyle, way of talking, voice etc. for the role. I adapt the character's lifestyle in my daily routine. In my free time, I also read books related to the character. I give my best to deliver the director's vision on screen.
How do you stay fresh on set
I try to remain focussed on the set by identifying myself as the character itself. I read the script once again during the breaks. Usually retakes are not that long. But in long breaks, I try to relax myself in several ways .I talk with people on the set, drink black coffee, listen to music, crack jokes. Usually, I prefer talking with technicians like people from the makeup and costume departments, spot boy. I try to know about their life, hometown, thought process, dreams etc .I have fun with them. This keeps my mind fresh. After all these relaxation, I disconnect myself from everyone 15 minutes before the break and I read the script again. Then at the end, I do the rehearsal alone.
Describe a memorable character you played
Character 1— I played the central character named 'Juggan Dhobi' in the famous play, "Ek tha Gadha urf Aladad Khan" in the year 2009 directed by theatre director Hemant Raipuria.
Juggan Dhobi is an innocent washer man who is not much educated and belongs to a small village. It's the lead character of the play. I could connect a lot with the character and had experimented with it by improvisations. The audience loved my performance and I got a very good response for it. Undoubtedly, it was a high for me as an actor.
The play synopsis–Once upon a time there was a village, a Nawab, a washer man (Juggan dhobi), courtiers, kotwal, villagers and a donkey and a common man'.
The play opens up with the mourning of Juggan Dhobi whose dear donkey Aladad Khan is dead and the villagers tell the kotwal that a person has died named Aladad Khan. The kotwal in returns makes this as a huge issue and tells the Nawab that a very well known personality named Aladad Khan died in their village.
As the Nawab discovers this fact he announces various mega events in the name of Aladad Khan. He then declares a state mourning for Aladad Khan. Soon the Nawab gets to know that it was actually a donkey not a person. What follows is not only a comedy of errors but also reflects on the present value system. It is a comedy that tells the truth through intertwined stories.
Character 2 – Play name: 'Syah Chandra Ka Fuse Bulb' (Syah Chandra's fuse bulb) My character name: Keshav (Main Lead)
Year of Production: 2011 in Bharangam International Theatre Festival, National School of Drama, Delhi. Directed by eminent theatre personality, Mr. Robin Das. It is a process oriented dramatic piece based on certain poems of Muktibodh.
Keshav is the lead character of the play.
Synopsis—Keshav is an artist who is struggling to achieve success in life. He is an important member of a theatre group. He is also the disciple of a poet who has formed the group. His teacher prepares him and sends him to achieve his goal.
Keshav struggles a lot, breaks down in the process and returns back to his teacher. He also speaks about corruption in society. His teacher motivates him to continue his journey. Finally he achieves success at the end of the play. The play also speaks against corruption in society. The term 'fuse bulb' refers to corruption, politics and discrimination in society.
This character was a great learning experience for me and helped me grow a lot as an actor.
Explain one creative choice you took on set
Many times, I have done improvisation in characters, or applied my creativity in performing a scene as well developing my character. I have taken inspiration from nature, people around me and it has turned out to be really good.
What do you want most from a director
A director should give an actor the freedom to perform. He should refrain from forcing someone to do things in a fixed and rigid manner .He should have a friendly nature and make the actor comfortable. I feel a director is like the captain of the ship and an actor is like fuel. There should be good relation and positive energy between both of them. He should also know what he wants from a scene and have a clear vision. It is very important for a director to keep calm even if an actor is giving several takes for a scene. Lastly he should have the capability to extract the best from an actor.
What actors do you long to work with
I would love to work with Leonardo Dicaprio, Irrfan Khan, Angelina Jolie, Tom Hanks, Manoj Bajpayi, Ryan Gosling, Emma Stone, Nawazuddin Siddiqui and Naseeruddin Shah.
Why
If I have to choose one actor out of my favourites it will be Mr. Naseeruddin Shah. He is a very natural, versatile and powerful actor. He is also a very cool person in real life. He's very effortless and natural in front of camera. He's so real that it does not seems like he's acting. He makes the scene alive and has an amazing energy and aura. He is truly an inspiring person and a legend for me.
What advice would you give to actors
Be honest with your work and with yourself. If your inner core is pure, real and passionate then it reflects when you are performing in front of the camera. It creates a positive aura and energy which spreads positive vibrations. It heals you in your performance. Then you can achieve everything in your life.
Briefly write about your career
I have attached my full work profile and pictures in another mail. Kindly have a look at it. Regarding the effect of my work done on my career. I can say that all my work in all genre helped me grow one step ahead and motivated and inspired me. In every project, I met new people, had new experiences and it also boosted my confidence. I am still learning as an actor and as a human being. I hope, I keep on entertaining people throughout my life.