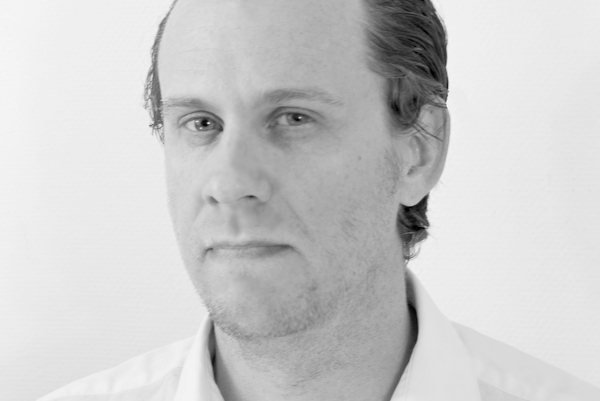 Anders Ekedahl was born on the Island Gotland, in the Eastern sea of Sweden, in a little town called Näs. Anders father was a farmer and his mother worked in residential homes. Anders and his brother played video games, and were very close in school. Anders started writing stories early in the 5th Grade, the stories where abort Santa and Ogres. By the 8th grade he had completed his first novel about a Psycho Killer. He was  bullied by the other kids and had only a few friends.
When Anders was 13 his father died of a heart disease and it was a hard time for the family. When he started High School his second novel was titled 'The Damned, The Dark Secret, and his teacher praised him in class to be an future author. But he started after that to understudy a salesman and worked for a few years but the stories kept coming until 2011 when Anders Ekedahl started his first book snow.
Did you miss my only 2th Movie, this is the 3th part and the ending! https://t.co/Lq80t85xTG#film #filmmaker #movie #youtube

— Anders Ekedahl (@aekedahl) December 6, 2016
indieactivity:  Why did you get into filmmaking?
Anders: I got in contact with Director Pierre Wilen after I saw his film 'Vägen hem', and meeting him I wanted to write a script based on 'The Damned, The Dark Secret', a story I wrote when I was a teenager. When I started screenwriting I found it pretty tough and I didn't know where to start. I also wanted to involve children in the project, so they did have something better to do than take drugs and alcohol. But from the get go, my goal was to be a storyteller; to tell a story to people.
indieactivity: How does an indie filmmaker distribute his/her film?
Anders: Right now I'm working on marketing; Youtube.
indieactivity: When does an indie filmmaker need to start planning for distribution?
Ander: I start plans for distribution and marketing at the pre-production stage; its very good to have social media followers on a project so that when the project is done you have people who want to see your film.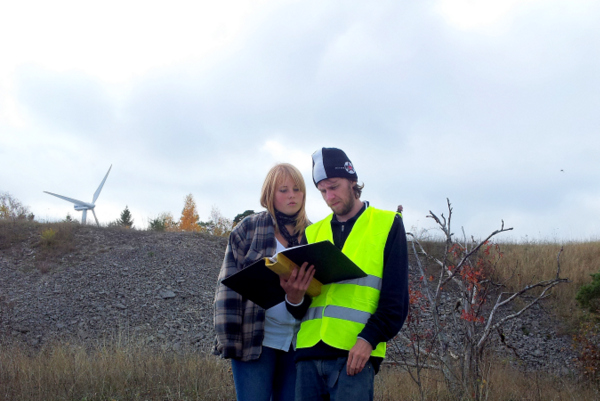 indieactivity: How do I get my film in theatres with such an indie film budget?
Anders: When I worked in a theater they allowed me show my film 'Possessed', it was really nice to show it to people, so to know someone who owns a theater can open some doors to your film.
indieactivity: How can filmmakers finance their projects?
In Sweden, on the Island Gotland where I live, you need to talk to Film på Gotland, they can help with 10,000 SEK in projects that they like. But I have always financed my own projects from my heart, and always believed in my stories.
indieactivity: Which films have you written and also completed?
I have written four films; "The Tomb" (2010 ), "The Dark Lady" (2010 ), "Possessed" (2012 ), "The Path" (2016 ).
indieactivity: Talk to us about your concept on collaboration?
Anders: It is good to collaborate with people. I'm helping and also learning a lot from 'Sebastian Gårdhagen' he has also learnt a lot from me; together we collaborate and can bring stories to life.
indieactivity: How do you find the process of filmmaking as an indie filmmaker?
Anders: The first time I started with film the process was chaotic, there is not much to remember! Nowadays, I approach filmmaking in a different way. First, I write a screenplay, I have a casting, I breakdown the script into what I need, and I mark the big scenes, but focus on the theme.
If you have a low-budget take one big scene per month or buy the things you need for the scene before you shoot. One week before filming invite the actors into a event on Facebook or build a group for everyone so you all can keep talking about what is happening.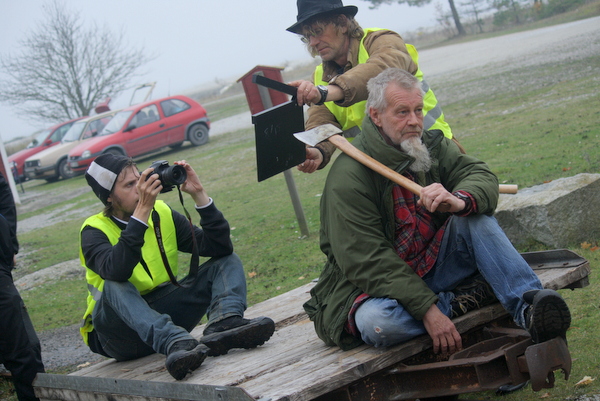 indieactivity: Describe your recent work?
Anders: The Path was a script I wrote in 2011, I planned it to be my first film, but we did 'Possessed' instead. In 2013 we started to shoot the first scenes; "the intro, when a jogger discovers a murder in a forest". It was pretty cold outside and the time on set elt fast paced; we had a lot of talking on set because the project involved new people and lots of extras. So it was a very difficult day for the director, Kristian Pettersson.
The production developed more problems in its 5th day, when the camera operator came in late. We had some serious talking with him about his behaviour towards the project; we did that behind closed doors. Day 6, the same problems persisted; the camera operator, and actors came in late. Day 7, the camera operator didn't want to use tripod, and left the project so I had to finish the project as the cameraman, while Jonas Larsson Grönström worked with the actors.
Filming finished November 2013, without these problems we had, we planned to finish back in August. The post-production started with sorting out files and sometime about December, I started to cut the film and it was a mess. When the 1st-cut was done, I started all-over again and wrapped in August 2016, see it on YouTube.
indieactivity: What are your future goals?
Anders: My future goal is to build up the Island Gotland into a great film Island and that's why I started a group on Facebook where filmmakers, can meet and work together on productions. The other thing I'm building up is my career as a filmmaker; to get sponsors and investors for my projects. I currently have two projects I would like to develop in the United States, but I need a larger budget to accomplish that.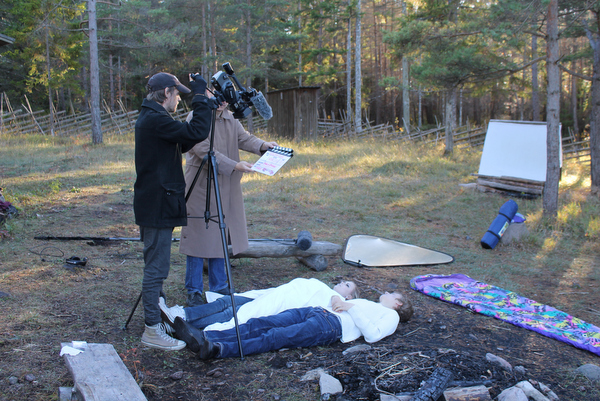 indieactivity: What do you think an indie filmmaker needs in today's world of filmmaking?
Anders: We need alot of help into the film business. For example, in technical department, we need support, issues arise from how to use film gear, since not everyone have been to film school. That's why it is important to know how this equipments work. I think alot of people quit filmmaking, because it is so hard to make movies in Sweden, because you need to have a regular job combined with your film work. It is very stressful I hope in the future an artist can be an artist and do his work.
What do you want to be remembered for
Anders: We started 2010 with a horror YouTube channel called The Way of Horror, it was like tales of the cryptkeeper. It was made of small horror stories. It was fun was alot of learning; How to Edit, I remember I did make it in "*.mpg" the grave mistake.
In 2012 we made "Possessed" it was a great time and we talked to 'Santa Hates You' to use their song "Raise the devil", Immen Persson played well as the woodsman, running around in the forest and also Johanna Kolmodin when she got killed. It is always hard to select someone in the crew when everyone does a really good work.
In making The Path (2016) we did have more problems with disrespectful people but we got three good actors in Felicia Godman, Melvin Shine, and Carl Salen. Jonas Larsson Grönström the mysterious stranger and Urban Karlsson played the fisherman were two vital team member who made the production work.
Unlike the first movie, we did not need help from Kristian Pettersson (as director) although he produced the movie, it wasn't as hard as the first time. We had help in the technical department from Film på Gotland but after 7 days the camera operator left the project and took the main actor with him; so we needed a month to get back to filming. Although there are still certain missing scenes in the script I did my best for the film.