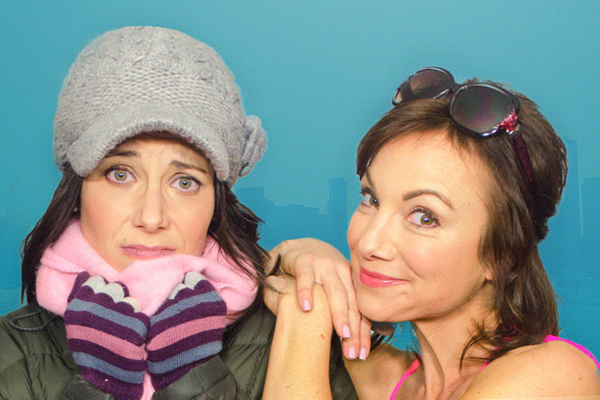 LOS ANGELES – The new comedy web series, HEY YOU, IT'S ME, confirms supportive female friendships really do kick ass, even over a long distance. The 6-episode series from emerging creator/actress Suzanne Schmidt is set to premiere April 4th on the subscription streaming service Seed&Spark.
Hey, LA! Celebrate the upcoming release of @Schmidttime's @heyyouitsmela on S&S at this event on 4/3: https://t.co/GC2noCEX7C

— Seed&Spark (@seedandspark) March 28, 2017
HEY YOU, IT'S ME delivers a humorous look at the power of female friendships. When two busy women, living in two different cities are determined to share unconditional support, their relationship unfolds through long-winded, hilarious, and vulnerable voicemails. Besties Sam (Schmidt) and Charlie (Christie Maturo) help guide each other through career obstacles, tough choices, and the unpredictable dating scene, all while pursuing their goals in the entertainment business and life.
To assist behind the camera, Schmidt brought in two notable female directors: actress/director Frankie Ingrassia (Election, Goliath) and Kerith Lemon (former VP of Digital Video at OWN Network). For the eclectic on-screen cast of characters, Schmidt turned to actors David DeLuise (Wizards of Waverly Place), Lionel Boyce (Loiter Squad, The Jellies) and Mara Marini (Parks and Recreation). Schmidt produced the series under her High Tide Pictures banner, from a pilot episode co-written with co-star Maturo.
HEY YOU, IT'S ME recently hit the festival circuit, gaining fans and critical attention along the way. The project earned nominations at 12 different festivals, winning 'Best Short' and 'Best Director' at The Monthly Film Festival (TMFF) and 'Best Webisode' at Yes! Let's Make a Movie. In addition, Schmidt garnered 'Best Actress' nominations at International Online Web Fest (IOWF) and Newark International Film Festival (NewarkIFF).
Schmidt is thrilled to now unveil this female-centric series to the masses, explaining "It's exciting that this story is resonating with and being enjoyed by so many different people. Finding the 'funny' in the struggle-to-succeed has always been my specialty. Sharing the power of female friendships… well, that's an absolute honor."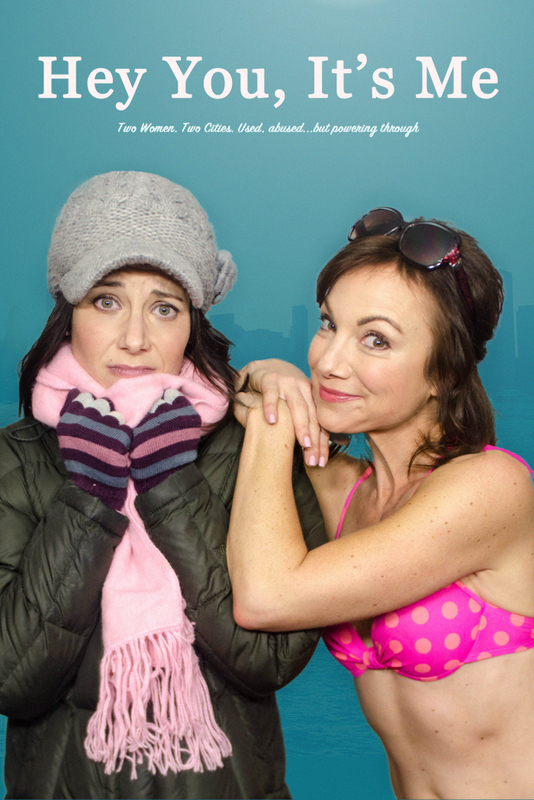 ---
About Suzanne Schmidt
A Northern California native, Schmidt has been building a solid reputation since arriving in Hollywood. Her on-camera credits include TV appearances on Sons of Anarchy, Days of Our Lives and Hillbrook Gardens; and indie films Lilin's Brood, Apt 123, The Dark Mirror, Mr. Maples, Mechanic and Dark Sky Picture's Monster School. Schmidt holds an MFA in Acting from Northern Illinois University, and a BA in Dramatic Arts from the University of Southern California. She has completed additional performance studies at The Moscow Art Theatre in Russia, Stella Adler LA, and is a graduate of the improv program at Upright Citizen's Brigade.
About Seed&Spark
Seed&Spark has re-imagined the studio for film and television to deliver diverse content to audiences and sustainability for artists. Since 2012, Seed&Spark has been the go-to platform for filmmakers looking to raise funds and gather audiences. Now Seed&Spark has combined funding and streaming on one platform with its innovative and beautiful online cinema. Seed&Spark members can stream and support films by bold filmmakers monthly, with 75% of the revenue going directly to filmmakers. Follow Seed&Spark on Twitter, Facebook, and Instagram
---
Watch 'HEY YOU, IT'S ME' beginning April 4, 2017, on Seed&Spark:
http://seedandspark.com/watch
For details about 'HEY YOU, IT'S ME' visit: http://heyyou-itsme.com
Or for more about SUZANNE SCHMIDT visit: http://suzanne-schmidt.com
MEDIA CONTACT: Tammy Lynn, Spotlight PR Company
310-867-1952 / Spotlight@SpotlightPRcompany.com